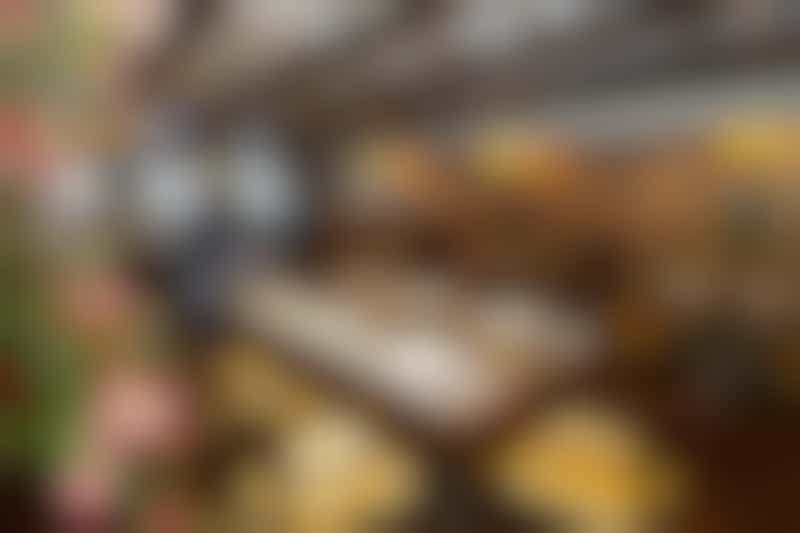 Tamarind on the Eurodam (Photo: Cruise Critic)
One of our five favorite sushi restaurants at sea, Tamarind on Holland America is the place to go for fresh sushi, sashimi and other Pan-Asian delicacies. The eclectic venue blends flavors from Southeast Asia, China and Japan and is open for both lunch and dinner. Come early, and enjoy pre-dinner drinks at its similarly themed cocktail bar.
Ambiance
Tamarind feels like a restaurant you'd find in an upscale hotel. It's sleek, contemporary and dimly lit, with pops of Asian-inspired decor such as Bonsai trees and bamboo. Color schemes vary by ship, but are fairly muted. Diners sit on fancy-fabric chairs at various sized tables or booths, spread out across the spacious venue. There are tables for two in quieter areas of the restaurant and larger tables out in the open --  you choose whether you want an intimate or more casual vibe.
Although Tamarind looks upscale, the dining experience is pretty relaxed. Diners follow a smart casual dress code (skirt or pants with a billowy blouse for women, and khakis with a collared shirt for men, unless it's formal night) and enjoy sharing their exotic dishes, which evokes a family-style feel. The venue's chic cocktail bar, Silk Den, is even more casual. It's a popular hangout spot before dinner (not so much after), luring hungry passengers with eye-catching drinks like the Samurai mojito and jalapeno martini (one of our favorites) and intimate seating nooks hidden behind sheer curtains.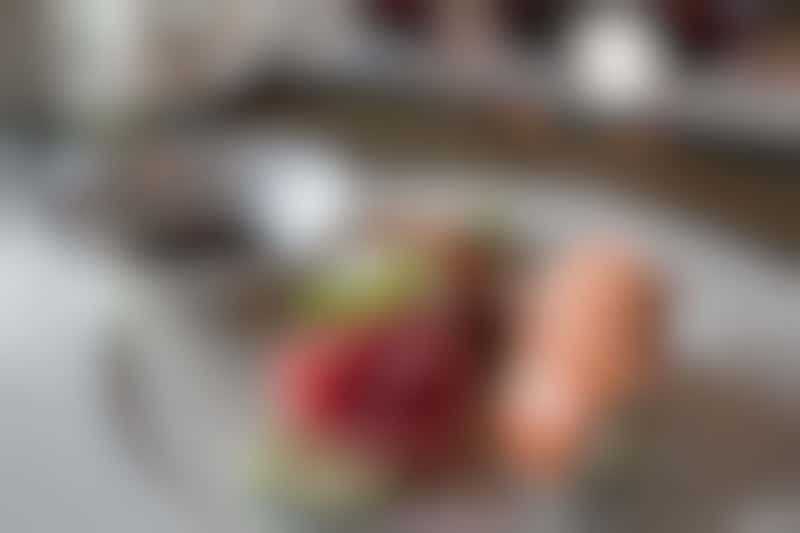 Sushi at Tamarind (Photo: Cruise Critic)
Meals
Starters include a variety of soups, samplers and small plates that range from Indonesian-style laksa and a satay sampler to spring rolls and Chinese crepes. There are also a variety of sides (where you'll find basics like miso soup and steamed rice) as well as a sushi and sashimi menu, with rolls similar to what you find at land-based sushi restaurants.
Entrees are divided into four categories: water (seafood), wood (meat), fire (spicy) and earth (vegetarian). Among the popular options are barramundi (Asian sea bass) in banana leaf, wasabi-crusted beef tenderloin, red curry coconut chicken and sesame udon noodles. For dessert, diners have a wide selection of options that run the gamut from Thai doughnuts and egg-white souffle with mango sorbet to chocolate mousse and ginger banana bread pudding -- an Asian twist on the line's much-loved banana bread pudding.
Price
The cover charge is $25 per person. Alcoholic beverages ordered at either Tamarind or directly via the Silk Den are priced a la carte.
Tamarind Menu
Editor's Note: Menus are samples only and are subject to change by ship and itinerary.
Which ships have Tamarind?
Tamarind is available onboard:
Koningsdam

Nieuw Amsterdam

Eurodam
See pictures of Tamarind.
Show Prices