What's it Like to Ride on Robotron?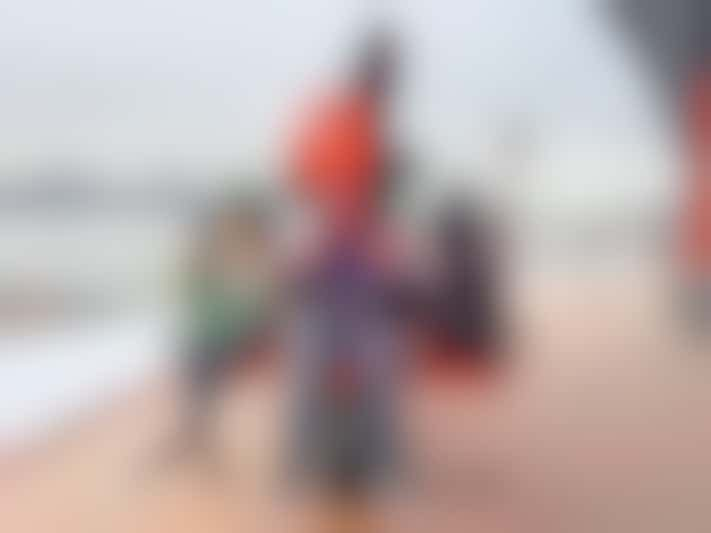 Perched on Deck 20, overlooking the ship's marina pool, Robotron cuts a commanding presence on board MSC Seascape. The brainchild of German robotics company Kuka (Keller und Knappich Augsburg), the robotic arm also goes by the less-impressive name Kuka Coaster. Curiously, the robotic arm's primary purpose is automated manufacturing, and it's widely used in the automotive industry for assembly. But by adding a three-seat extension at the end of Kuka's robotic arm, Robotron is born.
The ride comes in three speeds: light, moderate and fast. My colleague and I chose moderate, filling two of Robotron's three seats. Another feature is that each rider can select a song from a list that will accompany them during the spin. Each song blares loudly from the ride's accompanying speakers for about one minute, again giving the experience that theme park feel. On our ride, we weren't allowed to choose our songs but the Backstreet Boys and Nicky Minaj tunes were recognizable enough.
The twists and turns on Robotron are mildly reminiscent of a roller coaster ride, if more contained due to the physics of the robotic arm. The most rewarding aspect is to enjoy the views from 174 feet (that is, if you manage to keep your eyes open).
The backdrop of a wintry, hazy Hudson River is probably not what MSC had in mind for Robotron riders. But it's easy to imagine how sunny Caribbean vistas or views of MSC's Ocean Cay can add to the charm of this robotic ride.
As for the ride itself, the herky-jerky movements were more abrupt than the moderate setting suggests, and we were suspended upside down a couple of times during the three-minute ride. The U-shaped harness is snug, but keeping your head tilted back against the seat is a must to avoid unwanted bumps. We screamed a couple of times, but not as much as others who did the highest setting.
If you're prone to motion sickness (or are just coming back from the buffet), then Robotron may not be the ride for you. Other rules to consider: Passengers must be at least 7 years old to ride Robotron, as well as no less than 4 feet tall and can't weigh no more than 298 pounds. And because you'll be twisting and flipping through the air, be sure to remove any items from your pockets or other loose items -- cell phones, sunglasses, keys, etc. -- and don't wear flip-flops or other loose-fitting footwear.