Salut! With port stops in Marseilles, Toulon or Nice, a Western Mediterranean cruise is the perfect jumping-off point for a wine tour into Provence. The South of France is a wine-lover's dream, with seaside towns full of cafes where you can savor the local vintages, either with lunch or as an aperitif.
True oenophiles will want to take the chance to dig a little deeper into Provencal flavor. The region can be difficult to understand, however, as many wines from small vineyards in southern France rarely make it out of the country; distribution costs and language barriers mean the French themselves drink the bulk of Provencal wine.
To make sense of Provence, we toured the Cassis and Bandol wine region with Michael Ippolito, the owner of Wine in Provence tour company. An American based in Aix-en-Provence, Ippolito runs private wine tours for groups and individuals throughout the region, working with cruise passengers in Marseilles, Nice and Toulon. After a day that encompassed meetings with four winemakers, lunch and a stop at scenic Cap Canaille, the highest sea cliff in France, here are our top tips for planning a Provence wine tour from a cruise.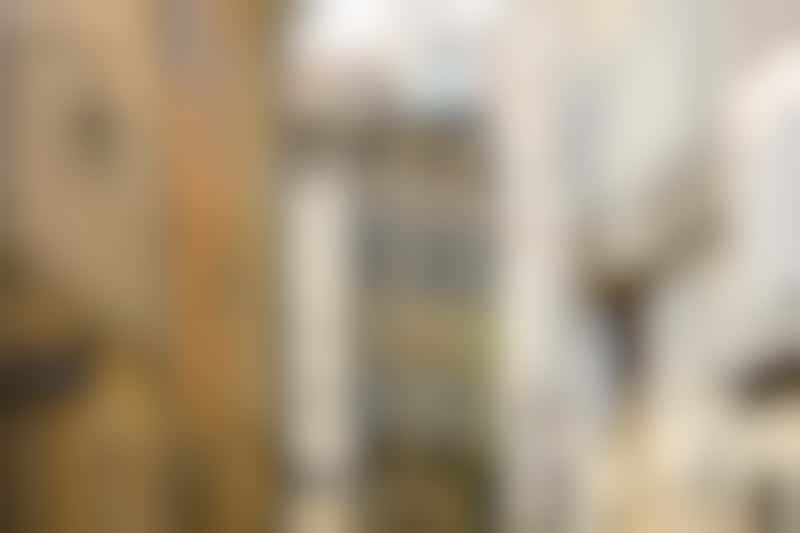 Small town of Aix-en-Provence, France (Photo: PHB.cz (Richard Semik)/Shutterstock)
Narrow the region
Provence is a fairly large area, and what looks close on a map might be more difficult to get to, particularly through the hills. For cruise passengers with limited time in port, Ippolito recommends wine regions that are closest, rather than those that are famous, such as Chateauneuf-du-Pape (which is technically in the Rhone region).
If you're docking in Marseilles, the quaint town of Cassis is very close. As we found on our tour, the wines served from the 12 small producers here are primarily light and crisp whites, unusual for the South of France, thanks to a microclimate. From Marseilles, it's also a short drive to the charming town of Aix-en-Provence, which has many wineries.
From Toulon, you can visit Cassis as well as Bandol, "where rose is king," Ippolito said. The pink wines that you'll find here aren't the typical light summer sippers. They are heavier, meant to be paired with food, and can be stored in a cellar for several years. You'll also find some significantly full-bodied red wines here, at good prices.
From Nice, your best bet is to visit Bellet, which is not far from the city, up in the hills (so great views come with your pours). The wines here are made from old vines; Benjamin Franklin's favorite wine was a Bellet, Ippolito said. It remains relatively unknown outside France because most of the bottles are drunk by the French themselves.
Serious drinkers opt for smaller tours
Most cruises offer their own wine tasting tours in the South of France. If you choose this option, be aware that you'll be traveling in a large bus group and will only be able to go to large, more corporate wineries. You won't get the in-depth knowledge or personal connection that you make when you take a private tour. Many vineyards in Provence do not keep regular tasting hours, either, or set up appointments in advance. Having a private guide who can speak French and make the arrangements for you is a boon.
Let someone else drive
France has stringent laws for drunk driving, with a blood alcohol content level of .05 (compared to the United States, where it's .08). Besides the fact that you're in a different country where signs are in different languages, the roads in Provence can be twisty and mountainous. If you plan on drinking, give the keys to someone else.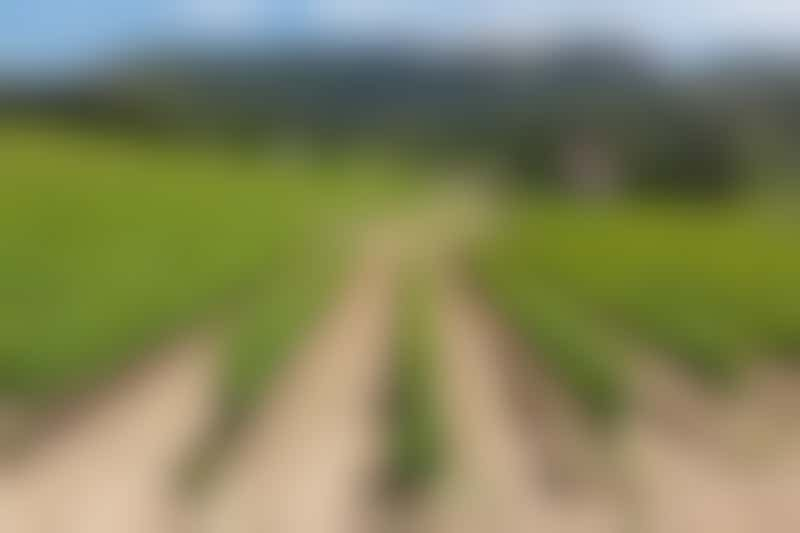 Vineyards in Cassis, France (Photo: Gordon Bell/Shutterstock)
Take your time
If you visit a Provencal winery, be prepared to do more than slam down a few tasting glasses and leave. At Clos d'Albizzi in Cassis, Marie-Laure Dumon showed us around the family farm, where we saw the original well that fed the town fresh water, the homemade equipment that her father Francois uses to till his grapes and tasted a home-bottled wine that's only made for the family and others in Cassis at Christmas.
Leave pretension behind
One of the biggest fallacies about wine tasting in Provence is that it has to be an elite and pretentious experience, Ippolito said. When you meet a winemaker here, they will not be looking at you to bust out your best imitation of Miles from the movie "Sideways." "For them, it's grape juice," he said. "They drink it all the time. They don't care about fancy adjectives. It's about whether or not you like it."
We saw this casualness in action at Domaine Ray-Jane, in Bandol. With a history that dates back to 1288, the winery has provided wine to the locals in Le Castellet for hundreds of years; 70 percent of their production is still consumed in the nearby towns. One customer came in with a cleaned-out gas tank, which the owners filled up with red wine -- a growler full of wine.
Be respectful
Unlike a tasting room in the United States, where the person pouring you the wine is an employee, Provence winemakers and their families will likely serve you themselves. If you don't like the wine, be discreet and keep derogatory comments to yourself. (You can still use the spit bucket.) If you do like it, let them know, even if you don't buy. "This is something that they have personally made," Ippolito said. Good manners go a long way.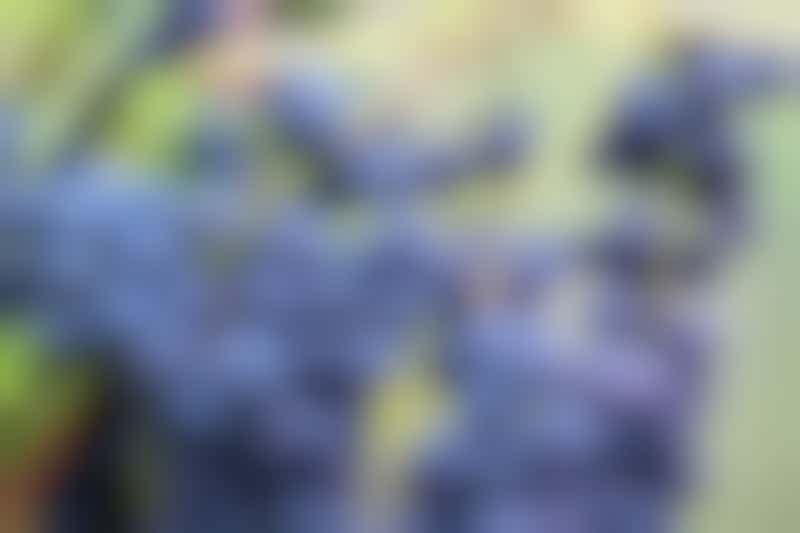 Mourvedre grapes (Photo: Petr Vorobev/Shutterstock)
Don't focus on the grape
In the United States, wine drinkers tend to seek out varietals -- Chardonnay, Cabernet Sauvignon or Sauvignon Blanc -- and perceive blends as lesser quality. Not so in Provence. "The artistry is in the blend," Ippolito said. If you do ask about grapes, you'll hear about types that are hard to find in the United States, such as Mourvedre, Cinsault and Ugni blanc.
Bring home bottles, not cases
The French government regulates wine making (and everything else, jokes Ippolito) with stringent rules and regulations. Winemakers are only allowed to produce so many bottles per season. The good side of this is that farmers have the luxury of selecting only the best grapes for their wine. On the bad side, it means that production is severely limited and the winemakers run out quickly. If you're looking to add to your cellar, realize that you'll only be able to buy a few bottles of each vintage, not several cases. Also, while the larger vineyards take credit cards, bring some cash for the smaller ones.
Break for lunch
Wine tasting can be grueling if you aren't well-fortified with snacks and water. (Ippolito provides his customers with a basket of croissants, rolls and chocolate to nibble on, as well as bottled water.) Luckily, a tasty lunch is never far away in Provence. In Cassis, we stopped at Le Clos des Aromes, a charming hotel with an outdoor garden. After meeting yet another winemaker -- Sebastian Genovesi of Domaine du Bagnol, who practices biodynamic farming according to the phases of the moon -- we were introduced to "Michel," a gloriously fresh sea bass that had just been caught a few hours earlier. The chef baked it with a salt rub (no other seasoning needed) and served it with mashed potatoes and a rich leek au gratin. Another glass of rose with that? Yes, please!