The Piazza is Even Larger and More Engaging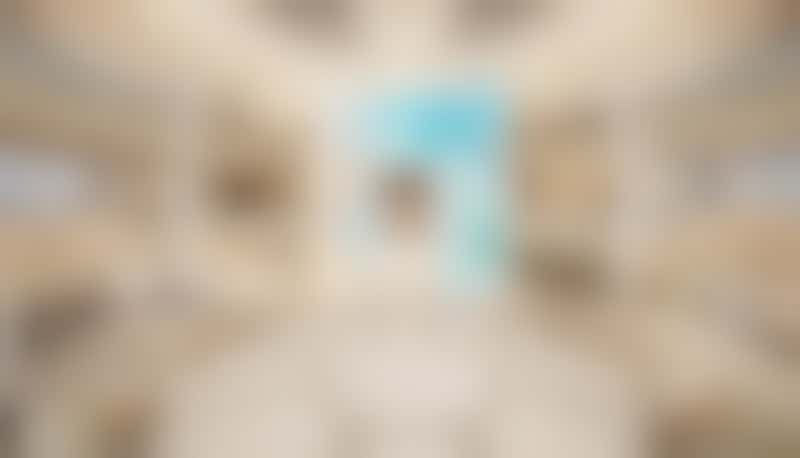 Piazza on Sun Princess (Princess Cruises)
The triple-deck Piazza (or main atrium) on all Princess vessels is regarded as the "iconic centre" of the ship, as Padgett describes it, surrounded by the line's most popular bars and restaurants, and where you can hear live music throughout the day and night.
However, due to its popularity, it can get crowded, especially on sea days.
 On Sun Princess, the Piazza has been significantly increased in size, boasting wide, sweeping staircases, a triple-height LED screen, which acts as a backdrop to a performance stage and a central space lined with chairs and tables, and behind these the restaurants and bars.
Encasing this space is the Sphere, which floods the interior with light and as Padgett explains: "This makes it an even larger, more engaging venue than ever before."
"It also has some terraced viewing within the Piazza so you don't have to be on the rail anymore to see the entertainment and activities. You have much better sightlines both interior and exterior across the ship." 
And in keeping with the theme of magnifying everything that is great about Princess, the ever-popular Alfredo's now has an outdoor area – and a traditional wood-fired pizza oven.
Same too with The Crown Grill, the line's popular steak house, which has also been expanded.
As well as all the old favourites, Princess is debuting a new food concept, which Padgett promises will set the bar even higher than 360, the line's recently-launched dining experience, but will not reveal any further details at this stage.