Day 2: Food, Museums and The Strand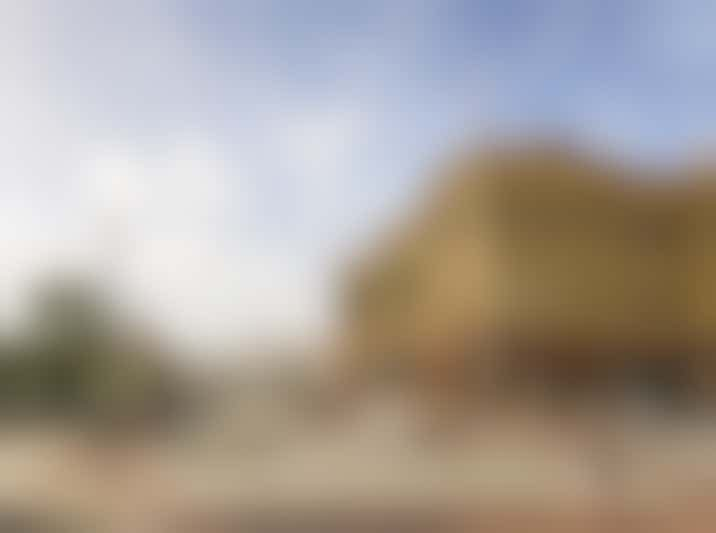 My next day begins at the Sunflower Bakery, where I enjoy a breakfast, made and baked from scratch. The atmosphere is as cheerful and friendly as the service. It fuels my further ramblings across the island. I decide to drive a little on the wild side, leaving the town's grid of historic streets to navigate the string of beaches nearby -- the island is lined with 32 miles of silky sand. Each beach has its own personality, and a number of them are encompassed by public beach parks.
I swing by Stewart Beach and East Beach, the latter at the far eastern end of island and one of the liveliest spots here in the summer, with beach volleyball and a boardwalk and a pavilion, which hosts live concerts through the warm months. Doubling back and making my way to the southwest, the waves and dunes of Pocket Park roll out before me, gulls calling. And then, just beyond, Galveston Island State Park, sandwiched between West Bay and the Gulf of Mexico, with its four miles of mountain biking and hiking trails, observation tower, and fishing.
Back in town, I make a stop at the Bryan Museum, a relatively new attraction in Galveston, home to one of the world's greatest collections of artefacts related to the American West -- more than 70,000 rare items (with some 2,000 currently on display), spanning thousands of years of history. Housed in a former orphanage, the structure was restored and reopened with the private collection of J.P. Bryan, in 2015. Entering, a wall plaque announces "the West as it will never be seen again," and soon I'm surrounded by it, every turn in this grand building revealing new exhibits and artefacts.
Here, a wall of saddles, there another hung with original Andy Warhols and, nearby, an authentic letter from Sam Houston and General Antonio Lopez de Santa Anna, and Santa Anna's sword, from the Battle of San Jacinto, the conflict that gave Texas its independence. And I learn a lot of Galveston -- how it once was known as the "Wall Street of the South," shipping more cotton to the rest of the world than New Orleans, and had more millionaires, per capita, than New York City.
My day finishes with a drink at The Rooftop Bar of Tremont House, a genteel, Italianate hotel housed in a former dry goods warehouse, followed by dinner at Rudy + Paco, which is often named to a list of America's 100 Best Restaurants. I sit near the backlit bar and tuck into plates with a Latin twist, including a super-fresh snapper ceviche, fish tacos and tuna grilled over an Argentinian-style parrilla.
And then it's out to The Strand for a stroll. Running right through the heart of Galveston's downtown, this is the heart and soul of town, with broad sidewalks filled with cafe tables, gracious second-floor balconies that double as canopies and an assortment of shops to pop into, from quirky five-and-dimes to ice cream parlors. A couple blocks from the coast, I catch a whiff of the saltwater carried on a warm breeze. And I consider my options. Back to the Tremont House for another drink? A walk out on the pier? A ride in a horse-drawn carriage? No matter what, I'm convinced that I need to stay at least one more, extra day -- or maybe, two.
---
Always in search of the next great story to tell, Tim Johnson is often found circling the globe. He's visited 145 countries across all seven continents and taken almost three-dozen voyages, including several expeditions to the polar regions, small-ship luxury adventures and cruises with major lines. Based in Toronto, his work has been published in the New Yorker, AFAR, the Globe and Mail, Reader's Digest, Bloomberg, CNN Travel and many others.
---
Learn how a stay in Galveston makes the perfect complement to your cruise vacation!