For many travelers, a cruise ship tour feels safer than going with an independent company. You know the cruise line has vetted the tour operators, and you will not miss the ship if your tour gets delayed. Booking with an unknown Russian company and handing over your credit card information can feel risky to many. But with the major tour companies who have guided thousands of travelers over the years, the benefits often outweigh your fears.
Here are a few reasons why you should consider an independent tour:
Cost: If you're looking at a group tour, your ship's excursions are often more expensive than an independent company because you've cut out the middleman. Our three-day St. Petersburg tour cost more than $100 less than the two-day option sold by our cruise ship. Yet we still had top-notch guides, included lunches and museum admissions, and comfortable transport.
Smaller groups: The destinations manager on our luxury cruise told me Seabourn caps its tours at 20 or 25 people per tour guide. Big-ship lines might have even larger groups. Our TJ Travel group had a maximum of 12 people per guide and van; 12 to 16 is the norm for most independent tour companies. Because tour groups are limited to travelers from the same ship, our group was only six people. So we paid for a group tour, but it felt small and private.
Many of the popular Russian attractions are very crowded, and smaller groups can sneak around big ones so they can experience each place more quickly and efficiently, and squeeze more into a day. The bigger the group, the more time you'll spend waiting for everyone to make purchases in the gift shop or use the restrooms, eating up your day.
Finally, a smaller group can be more flexible; we had some extra time and the guide offered to take us on a quick visit to St. Petersburg's synagogue, not on our original agenda. With a large group, we couldn't have managed a short visit, and likely wouldn't have ended up with extra time in the first place. Our guide also rearranged our itinerary to avoid the Church of the Savior on Spilled Blood on the day a World Cup soccer match was taking place and the area would be mobbed, and possibly packed with pickpockets, due to the adjacent fan center.
More options: Cruise ships will offer a variety of tour programs in St. Petersburg, but they might not be perfect for you. For example, Seabourn offered a two-day package and a three-day package with one 18-hour day in Moscow, but did not offer a three-day, only-St. Petersburg package, which is what we wanted. TJ Travel also offered a variety of evening tours, whereas our cruise ship only offered one ballet and one evening Hermitage tour. Even if you book group tours, you have many options to find the tour that covers everything you want to see and do in Russia.
Russian visas: If you've started researching your Baltic cruise, you've likely come across Russia's complicated and expensive tourist visa requirements. Your cruise ship might lead you to believe that the only way to avoid this process is to book an excursion through your ship. Not so. All of the major independent tour companies will acquire visas for you, so you can enjoy St. Petersburg without the hassle of applying for a Russian tourist visa.
Safety: Tourists have been known to fall victim to pickpockets or get harassed by corrupt police while traveling in Russia. You will be safer in any kind of group tour, where your knowledgeable local guide can warn you about potential pitfalls and keep scammers away. On an independent tour with smaller numbers, it's easier for the guide to keep an eye on everyone, which can be reassuring to many travelers.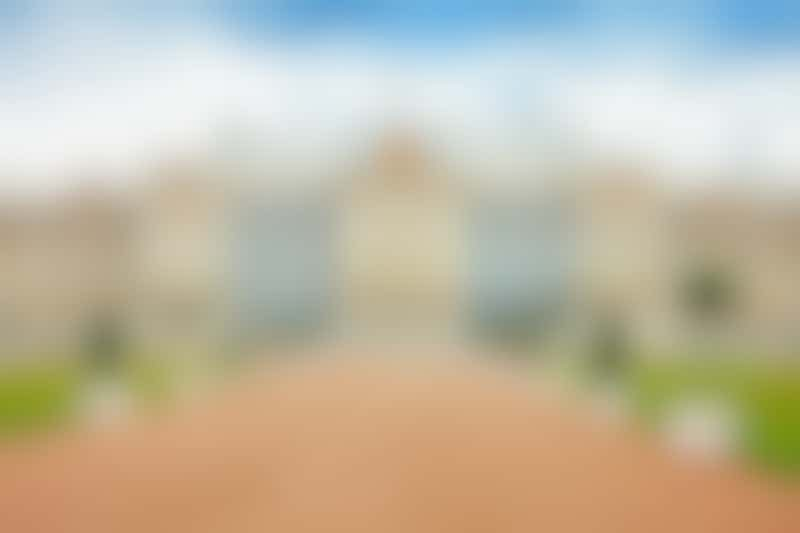 The Catherine Palace, St. Petersburg, Russia(Photo: Vladimir Sazonov/ Shutterstock)