Serving as a partial boundary between the U.S. and Canada, the St. Lawrence River is an important route for trade and travel. The waterway is fed by the world's largest source of freshwater -- the Great Lakes, beginning at the outflow of Lake Ontario near Kingston and flowing northeast to the Gulf of Saint Lawrence and the Atlantic Ocean. The river spans 744 miles and widens significantly near Quebec City to become the St. Lawrence estuary.
Parts of the St. Lawrence River offer dramatic scenery and calm waters, while other areas are wide enough to give a sense of ocean cruising -- and they can feel nearly as turbulent. The 1,000 Islands are one stretch where passengers will want to cozy up in an observation lounge with their cameras ready, while the waters near the Gulf of St. Lawrence can experience larger waves than in other parts of the river rolling by. The majority of cruising on the St. Lawrence is through Northeastern Canada, which is home to nine dominant ports of call.
Many ports along the river -- including Montreal, Quebec City and Trois-Rivieres, all cosmopolitan cities with designated historical sections -- have rich histories with both British and French influences. Other smaller ports feature dramatic cliff bluffs, shorebirds, whales, brilliant fall foliage and traditional native culture.
In 2008, the Quebec Ministry of Tourism and Canada Economic Development unveiled a tourism initiative to increase cruise travel along the waterway. As a result, passenger volume has seen consistent growth each year, and new ports have been introduced. With the unique distinction of being able to offer cruises on mainstream ships, as well as on smaller river and expedition cruise ships, a St. Lawrence River cruise caters to all different types of cruise travelers.
Who Goes There?
Many cruise ships ply portions of the river. For example, the port of Montreal is an exclusive stop for small to mid-sized vessels. (It cannot accommodate larger ships.) These include a number of premium and luxury cruise lines like Holland America, Crystal Cruises, Seabourn, Regent Seven Seas and Silversea. There's also a handful of international cruise lines, such as Fred. Olsen and Cruise and Maritime Voyages, that use the port.
Quebec City is especially busy in the fall for larger cruise ships that use it as a turnaround port to head back to the East Coast. Royal Caribbean, Cunard, Celebrity, Norwegian Cruise Line and Princess all call there.
Blount Small Ship Adventures, Saint Lawrence Cruise Lines and Pearl Seas Cruises round out the list of U.S.-based small ships that traverse the waterway.
Other cruise lines that call on ports along the St. Lawrence River and Gulf of St. Lawrence include Saga and Adventure Canada, as well as CTMA Cruises, which sails regularly from Montreal to Iles de Madeleine.
St. Lawrence River Cruise Itineraries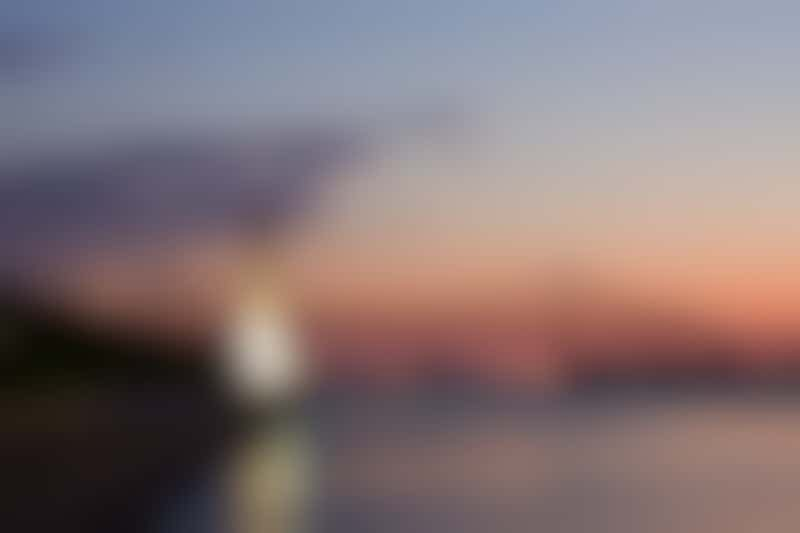 St. Lawrence River with Big Ben in Old Montreal and Jacques-Cartier Bridge (photo: Denis Roger/Shutterstock)
Saint Lawrence itineraries vary depending on the type of ship: mainstream, midsize, expedition, river and coastal. In addition to hybrid St. Lawrence River/Atlantic coastal cruises to ports in New England, small ships have the advantage of being able to extend itineraries into the Great Lakes.
Weeklong Cruise: A typical seven-night cruise might embark from New York, Boston or Portland and conclude in Montreal or Quebec City (and reverse). Like many European river cruises, these do not return to the initial port of embarkation.
Longer Cruise to Eastern Canada: Many luxury lines and small ships offer longer, 10- to 14-night cruises that combine a traditional seven-night itinerary with lesser-visited Canadian coastal ports of call like Summerside, Prince Edward Island, and Corner Brook, Newfoundland, as well as additional stops along the St. Lawrence River (and Gulf). Expect to find Baie-Comeau, Gaspe, Saguenay, Sept-Iles, Magdalen Islands, Trois-Rivieres and Havre-Saint-Pierre sprinkled onto the itinerary. Excursions at these ports often involve natural scenery and visits to smaller communities.
Cruises to the Great Lakes: A handful of small ships has been bundling St. Lawrence River cruises with the Great Lakes by transiting the scenic region between Montreal and Lake Ontario. These cruises last about two weeks, often call on the 1,000 Islands on the St. Lawrence (where larger ships cannot reach), and offer departures from Toronto and Chicago.
Other Combos: As ships reposition to seasonal destinations, some unusual itineraries crop up that may combine St. Lawrence cruises with transatlantic voyages or journeys of varying lengths along the Eastern seaboard and in the Caribbean.
Best Time to Go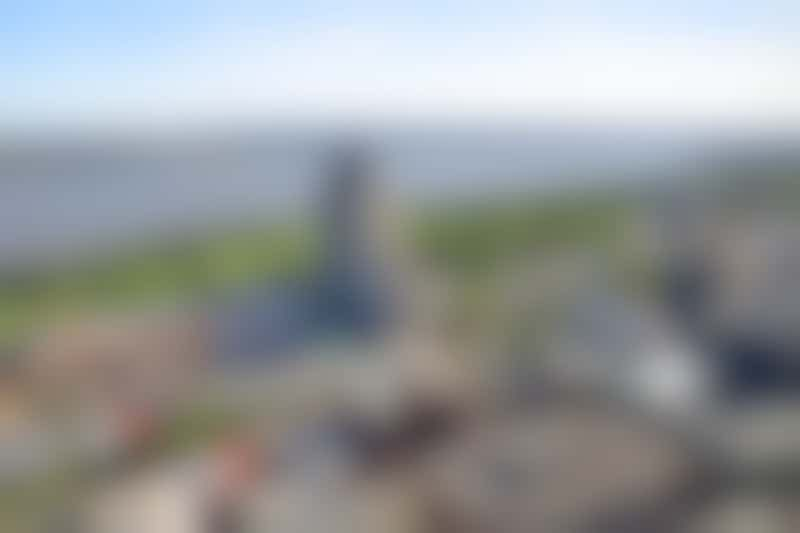 Aerial view of Quebec City and the St. Lawrence River (photo: jiawangkun/Shutterstock)
June through September is the best time to sail the St. Lawrence because the weather is pleasant, and summer festivals are underway. Temperatures in July and August hover in the mid-70s, and June and September are slightly cooler. May and October are the shoulder season months for cruising; temperatures are chilly but tolerable. May can be rainy, but it's less crowded, and October has the added advantage off stunning fall foliage colors.
Port Highlights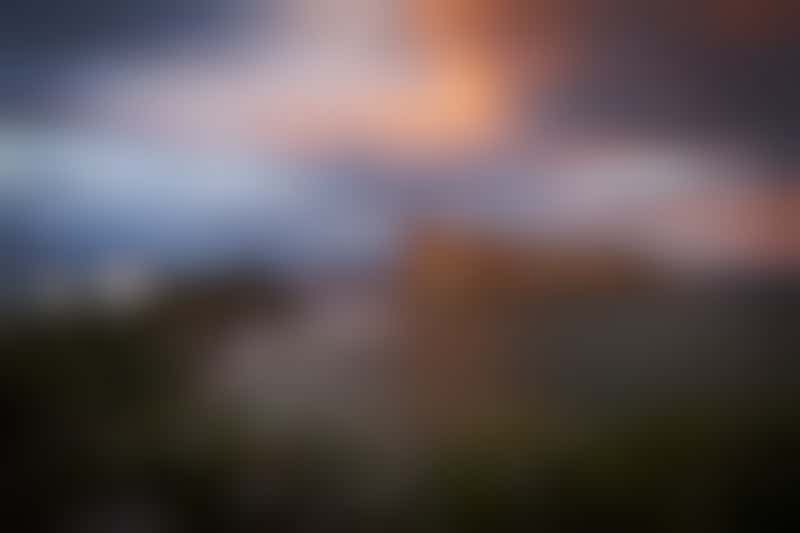 Perce Rock, Gaspe, Canada (photo: Nadino/Shutterstock)
Clayton, New York: Located in the 1,000 Islands, the small, homegrown town of Clayton has found itself on the cruising map for smaller vessels. Most ships that call there bundle excursions (often to the Antique Boat Museum) into the fares. If you decide to go off on your own, Boldt Castle on Heart Island in nearby Alexandria Bay makes for a fascinating visit; several dive operators offer trips to freshwater shipwrecks. Cruising the area lined with picturesque islands is a real treat, so grab a window seat in the observation lounge.
Montreal, Quebec: The second-largest, French-speaking city in the world is an embarkation port for small to mid-sized ships. Montreal is a vibrant, modern city with chic boutiques, fabulous French restaurants and a designated historical section. Cruise ships dock in the Old Port, near the downtown area, but visitors can explore neighborhoods like trendy Plateau Mont-Royal, adjacent to the Frederick Law Olmsted-designed Mount Royal Park, as well as French-infused St-Denis Street. Foodies can have a field day on a culinary tour; other attractions include the botanical gardens, Montreal Biodome and Basilica of Notre-Dame de Montreal.
Trois-Rivieres: Situated about halfway between Quebec City and Montreal at the confluence of the Saint-Maurice and Saint Lawrence rivers, is Trois-Rivieres (population: about 130,000). The wharf is located in the heart of it all, within walking distance of the historical district, where several tours are offered by both local operators and the cruise lines for a peek into the past. Many visitors explore the Old Prison of Trois-Rivieres, a well-preserved building that remained in service from 1822 to 1986. For a peaceful excursion, Ile Saint-Quentin Park is located on an island (accessibly by a 45-minute walk or $10 taxi ride) some three miles from the city center. It features a soft-sand beach and wading pool.
Quebec City: Quebec City's beautiful cliff-side skyline is the first sight passengers will see when entering the port, with the dazzling Fairmont Le Chateau Frontenac as the centerpiece. Take a horse-drawn carriage ride or walking tour of Old Quebec, a UNESCO World Heritage Site, and be sure to visit the Citadelle, a 19th-century fortress often called the Gibraltar of North America. Other excursions include Montmorency Falls, a spectacular cascade that is 98 feet higher than Niagara Falls.
**Saguenay:**Heading northeast from Quebec, you'll reach the city of Saguenay, the seventh-largest in Quebec and a port of call on adventurous itineraries. Three national parks surround the port city in addition to the Saguenay fjord, the only one of its kind in eastern Canada. The conditions of this estuary support a permanent colony of roughly 1,000 whales that include beluga, blue, fin and minke. A popular attraction for visitors is La Fabuleuse, a stunningly professional theater show put on by local volunteers showcasing the area's history from its founding in the early 1600s through to the present day.
Baie-Comeau: Known for forestry and hydroelectric dams, Baie-Comeau is a port for small luxury ships, with much of its tourism related to the industries that help to build it (logging, saw and paper mills). Located in the northeast section of the river, the small city has a handful of nearby outdoor attractions like the Manicouagan-Uapishka World Biosphere Reserve.
Sept-Iles: Home to the traditional Innu people, visitors to Sept-Iles can experience native culture and learn about snowshoe weaving, drum making and medicinal treatments. The area is also home to hiking trails, six beaches, kayak rentals and a downtown section with boutique shops and gifts. A tour of the island offers whale watching, bird colonies and information about the regional history and economy.
Gaspe: The main draw of Gaspe (Gaspesie) is nearby Perce, another small seaside town about an hour's drive from Gaspe. Perce has handful of nautical souvenir shops and two stunning natural wonders: the Perce rock and Bonaventura Island, home to some 300,000 seabirds, including gannets, cormorants and Arctic puffins, in addition to numerous grey seals often seen sunning themselves.****
Iles de la Madeleine: Famous for its red sandstone cliffs and friendly local community, Iles de la Madeleine is a Gulf of Saint Lawrence port usually visited by smaller ships. Highlights include Site d'Autrefois, a historical site depicting farm and fisherman lifestyles, traditional herring smokehouses, glasses workshops, kayaking, hiking and other outdoor adventures.
Havre-Saint-Pierre: As one of the easternmost ports of call, Havre-Saint-Pierre is full of breathtaking scenery. Passengers can take a boat trip to the Mingan Archipelago, a national park that is home to massive monoliths and wildlife like snowshoe hares, red and silver foxes, harbor seals and Arctic puffins. Restaurants showcase local seafood and fresh wild berries like the local cloudberry.
Saint Lawrence River Cruise Tips
Prepare for Rough Waters: Bring seasickness pills and ginger, particularly if you're on a smaller ship. There are parts of the Saint Lawrence and the Gulf that can get bumpy if any inclement weather arises.
Pack for all types of weather: One port of call might be chilly, while the next can be toasty. Bring rain gear, scarves and hats, as well as shorts and T-shirts.