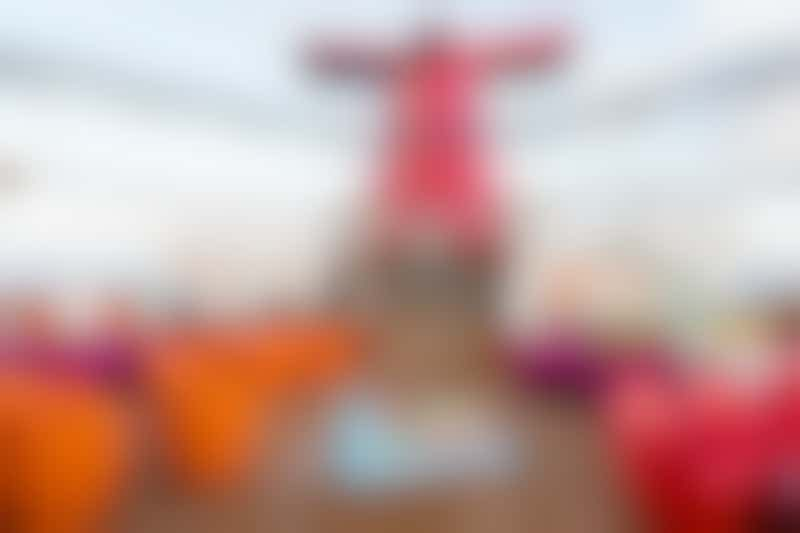 SportSquare on Carnival Magic (Photo: Cruise Critic)
When a cruise line calls its vessels "fun ships," it sets the bar pretty high. Thankfully, Carnival Cruise Line delivers on its promise with its unique SportSquare, a recreation and play space for adults and kids.
---
What It Is
Carnival's SportSquare is a colorful playland of epic proportions. Located on the top outdoor decks on four Carnival ships, it's designed for fun- or fitness-minded passengers. Cruisers of all ages will adore the Ping-Pong and pool tables, foosball, mini-golf course and permanent Twister board, complete with spinning dial. Those a little older will go gaga over the dizzying SkyCourse ropes course.
SportSquare also offers a jogging track, basketball court (which converts to a volleyball court or soccer pitch and is used for various competitions -- dodgeball, anyone? -- throughout each cruise), and a number of bodyweight exercise machines. You can even hop onto stationary bikes or take a swing at various punching bags.
While the SportSquare layout and options vary by ship, they all provide a dose of fun, taking up space on several decks at the top of the ships.
---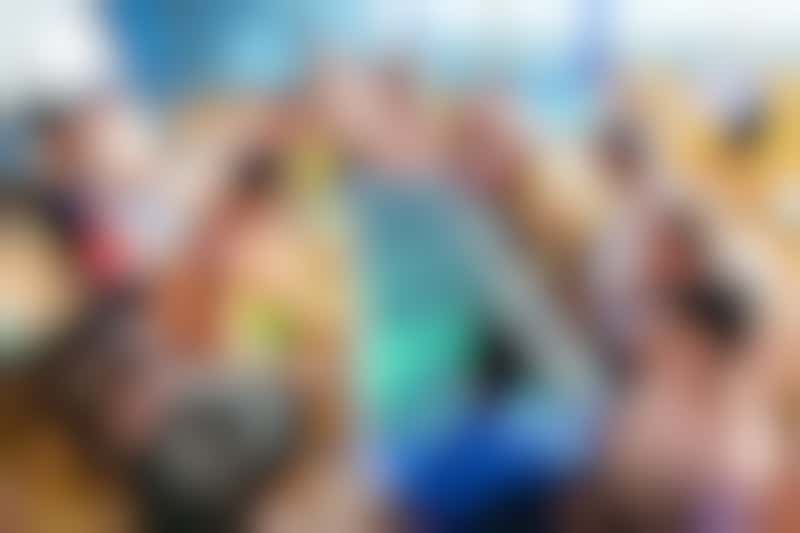 SportSquare on Carnival Vista (Photo: Cruise Critic)
Price
It's free.
---
Ships
Carnival Cruises' SportSquare is available on the following ships:
Carnival Breeze

Carnival Horizon

Carnival Magic

Carnival Sunshine

Carnival Vista
See photos of SportsSquare on Carnival Breeze.
Show Carnival Prices