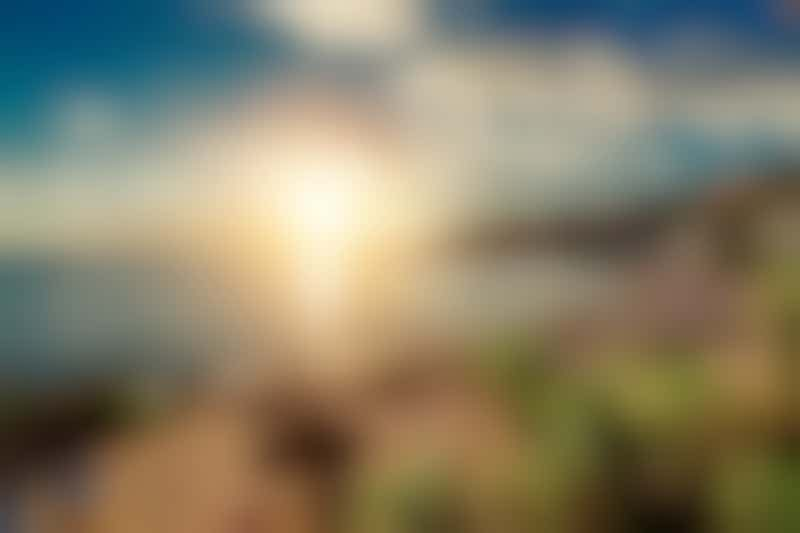 Ibiza (Photo: Alexander Tihonov/ Shutterstock)
In the second part of our series uncovering the secrets of the Mediterranean's islands, we take a look at the Balearics and all they have to offer.
You might think you already know Spain's Mediterranean islands: Majorca, Menorca, Ibiza and Formentera. It's all clubbing and all-inclusive package holidays, right? Not quite.
Like the islands of Italy, all four Balearic Islands are in an enviable position. Near to the mouth of the Med, these islands were fought over for centuries by nations that wanted to take control of the Sea. As such, each of the Balearics has a long history of civilization and invasion.
Menorca boasts evidence of inhabitation dating back to between 1200 and 750 BC, with several megalithic stone monuments dotting the landscape. Since then, the islands have been ruled by the Romans, the Moors and even the Brits, to name but a few invading armies. You can see their history in the architecture and landmarks across the islands -- making the Spanish Med a historical treasure trove.
The landscapes are pretty stunning too. For instance, while most people associate Ibiza with hedonistic superclubs like Pacha and Space, that's just part of the picture. Think lush, pine-covered mountains, open plains, vast salt flats and spectacular beaches and you'll be on the right track.
If that surprises you, the flora and fauna will too. From pretty pink flamingos wading on the salt flats, to storks, cuckoos and even puffins, twitchers will be in their element.
The Best Time to Visit Spain's Mediterranean Islands
The Balearics' peak season is from May to October -- when temperatures are at their highest. The average high temperature in Majorca is more than 86 degrees Fahrenheit in August, so take plenty of high-SPF sunscreen with you.
That said, the weather is generally mild all year round, so heading to the islands out of season tends to mean good weather and fewer tourists.
Just be aware that if you visit any of the islands from November to March, some tourist attractions, restaurants and bars will be closed due to a lack of demand.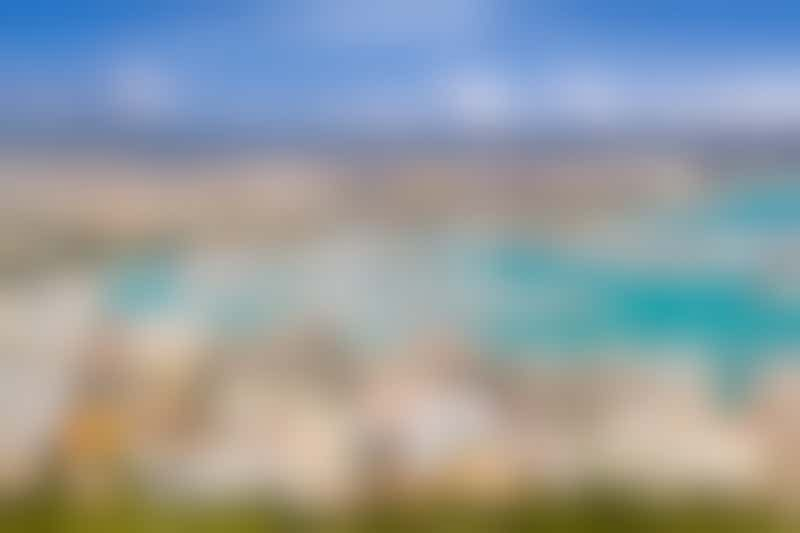 Aerial view of Palma de Mallorca in Majorca Balearic islands Spain (Photo: holbox/ Shutterstock)
Spanish Island Cruises
The vast majority of cruise lines have itineraries that call in at Majorca, docking in Palma de Mallorca. Fewer call at the city of Mahon in Menorca, although MSC, P&O, Thomson and Fred. Olsen do have ships that call there.
For a small island, Ibiza is particularly well serviced, with ships weighing anchor in Ibiza Town. The island is on MSC, Regent and Costa itineraries, among others.
And although no cruise ships call in at Formentera, it takes a half-hour to get there by catamaran from Ibiza Town.
Spanish Island Cruise Itineraries
Thanks to their location, Spain's islands are often part of Western Mediterranean itineraries. Voyages to this part of the world tend to include France, mainland Spain and the Canary Islands. Some itineraries include Italy, with destinations like Rome, Genoa, Naples, Sicily and Sardinia on the list.
That said, several Eastern Mediterranean trips to the Greek Islands, Cyprus, Croatia and Israel also incorporate a day in the Balearics. Royal Caribbean, Celebrity, P&O and Regent include the Balearics in their Eastern Mediterranean itineraries.
If you are lucky enough to be contemplating a world cruise, several of Oceania's longer voyages take a tour of the Mediterranean and stop at one of the islands before heading to the Atlantic Ocean and the United States.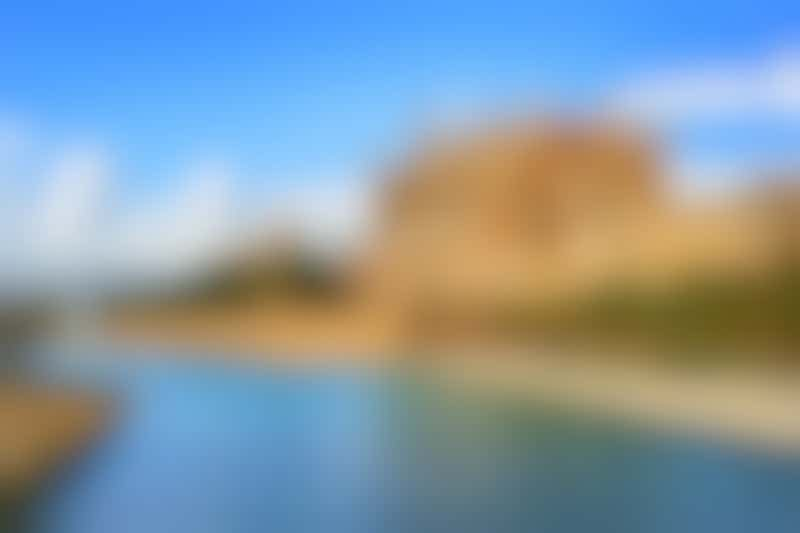 Palma de Mallorca, Spain (Photo: Boris Stroujko/ Shutterstock)
Spanish Island Port Highlights
Majorca (Mallorca): If you're short on time, the largest of the Balearic Islands has plenty to do near the port of Palma de Mallorca. The cultural heart of the city is just a 15-minute taxi ride away, where you'll be able to explore the gothic cathedral of La Seu.
Set on the water's edge, you can imagine the impression it must have made on invading armies in the 17th century. Its imposing buttresses standing proud from the skyline make a statement about the city's wealth and importance.
Once inside, you can admire the sheer scale of the building and its particularly stunning stained glass rose window. Be sure to look out for Antoni Gaudi's crown of thorns over the main altar. He added it while overseeing restoration work in the early-20th century and is subject to controversy to this day.
When you're done, explore the labyrinth of streets and alleyways, discovering independent shops, bars and cafes on your way. Be sure to treat yourself to an ensaimada while you're there. These doughy pastries are a local delicacy and often come filled with cream, chocolate or chestnut paste and go brilliantly with a fresh coffee.
If you have more time, there's lots to discover on the wider island. From the 14th-century Castell de Bellver just outside town, to La Fortaleza (the fort) in Port de Soller in the northwest of the island, there's lots of history to uncover.
There are stunning views and beaches at Cap de Formentor if you're heading to the northeast. The views from headland at Mirador de Mal Pas are breathtaking, so take your camera.
Menorca (Minorca): While fewer cruise ships stop here than Majorca and Ibiza, it's packed with charm. Your ship will arrive in the capital of Mahon, where there are churches and shops galore.
Next to the port you'll find the Placa Carme, home of the Mercat del Peix, or fish market. Open Monday to Saturday, you'll experience life at the heart of the local community, which still has a strong fishing industry.
If you're active and enjoy being at one with nature, you'll love all that wider Menorca has to offer. The island is, in fact, a UNESCO Biosphere Reserve. That means there's plenty of unspoiled natural beauty all over the island. The s'Albufera des Grau Natural Park is around 15 minutes' from Mahon by car and has several footpaths to traverse. There are also several stunning beaches, where you can paddle, snorkel and kayak in calm waters and soak up the peace and quiet -- and there's not a banana boat in sight.
Wine-lovers should get to Bodegas Binifadet. There are tours around the winery, with the chance to try local red, white and rose wines before kicking back in the restaurant with some delicious local food.
Ibiza: Trust us: It's not just about clubbing. As mentioned earlier, Ibiza is a green, lush island with a fascinating history.
The port is in the heart of Ibiza Town, so you'll be in the thick of things as soon as you arrive. For a taste of authentic Ibiza, make your way to the fortified old town -- Dalt Vila. While it's a bit of a trek up a steep hill (be sure to wear sensible shoes), it's well worth the effort.
Dating from the 6th century, the streets are cobbled and winding, with whitewashed churches and canons along the battlements. Pause on your way up to the top to admire the spectacular views over the town and sea (and catch your breath!).
If you are looking to hit the clubs, Pacha is a couple of streets back from the port. During peak season, there are also parties on the beach almost 24/7, so you can enjoy music in the sunshine. Try Playa d'en Bossa, just outside Ibiza Town, for beats on the beach.
Formentera: While cruise liners don't call at this island, we have to mention it. You can get there by taking a half-hour boat trip from Ibiza Town and the beaches are stunning. Part of the island is a protected nature reserve with no cars, so it's blissfully quiet. The beaches stretch for miles too, so hire a bike from the marina and set off in search of your own private patch of sand. We should probably mention that many of the beaches are naturist friendly too.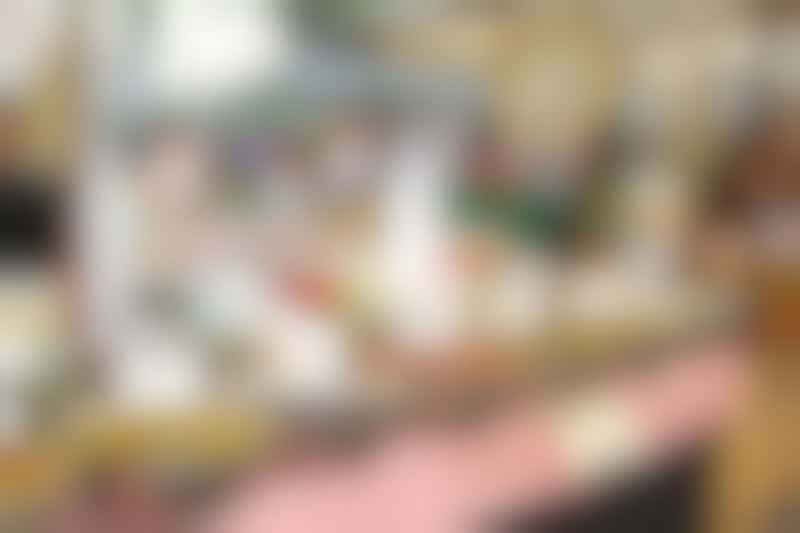 Spanish tapas at the market in Pollenca (Photo: ingehogenbijl/ Shutterstock)
Spanish Island Cruise Tips
Be prepared to get wet. Watersports are big business in the Balearics. From kayaking to sailing, paddleboarding and snorkeling, you can make the most of the clear blue waters and learn a new skill.
Be prepared to celebrate. There are several festivals and feast days during peak season. Semana Santa (Holy Week) in Majorca features processions, street performers and effigies of Jesus Christ and the Virgin Mary. You'll get swept up in the excitement even if you're not religious.
Be prepared for tapas. Food on the Spanish islands is fantastic. Thankfully tapas allow you to try a little bit of everything over the course of an afternoon. Be sure to try the fresh local seafood and
sobrassada -- a paprika-spiced sausage created in Majorca. Pair it with a local gin and lemonade -- gin's big in Spain and it's refreshing in the sunshine.