Between wrecks and reefs, pinnacles and pelagics, the Southern Caribbean offers some of the region's best opportunities for diving and snorkeling. Undersea adventures are easy to arrange on Southern Caribbean cruises that call on these islands, and many dive shops offer newbies a Discover Scuba Diving course. This "resort" course takes uncertified divers down to a depth of 40 feet, accompanied by an instructor, of course.
If you plan on diving more than once or twice, think about bringing your own gear, if you have it. Even casual snorkelers should consider bringing their own mask and snorkel for both fit and hygiene purposes.
Here are some of our top choices to explore life underwater on your next Southern Caribbean cruise.
1. Aruba
With steady northeast trade winds, Aruba is best known as a windsurfing and kitesurfing destination. But, plan to don your wetsuit here, too, as there are around 30 named dive sites on the island. A barrier reef extends between Oranjestad, where the cruise port is located, and the island's southern tip -- but what Aruba is best known for is wrecks.
The remains of the German freighter Antilla lie in 60 feet of water and are the island's most popular dive site. Scuttled in Malmok Bay by its crew at the outset of World War II, the 400-foot ship is one of the largest diveable wrecks in the Caribbean, and it's now home to tube sponges, hawksbill turtles, lobsters and plentiful fish life. Snorkelers note: The upper decks are easily visible from the surface.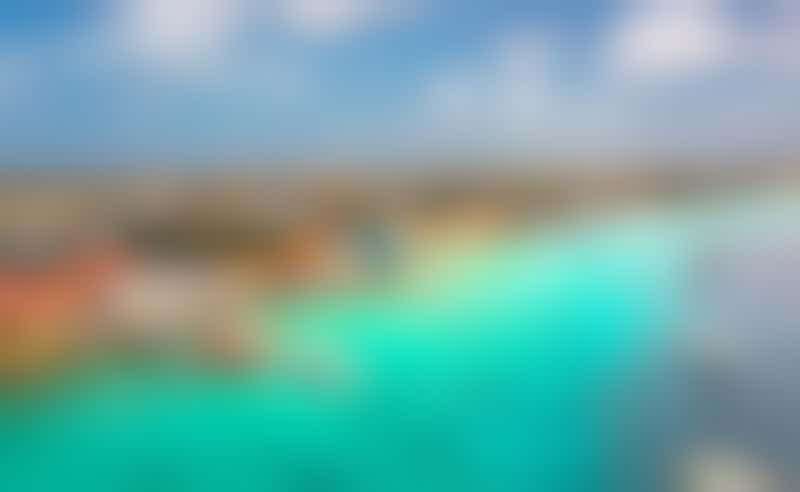 Arriving at Bonaire at the Capital of Bonaire, Kralendijk in this Beautiful Island of the Caribbean Netherlands (Photo: Paulo Miguel Costa/Shutterstock)
2. Bonaire
Not just one of the Caribbean's premiere islands for divers, Bonaire is a top destination worldwide, renowned for its macro-life and visibility that can extend to 200 feet below the surface. A marine preserve was established early on, in 1979, protecting all of the island's shoreline, from the high-water mark out to 200 feet deep. It's also shore-diving heaven, with 63 dive sites easily accessed from land, marked by yellow-painted stones planted next to the road.
Another 26 sites ring the tiny, uninhabited island of Klein Bonaire, just offshore and accessible by boat. Just as the dive sites are easily accessed from the shore, so is the snorkeling, but a quick boat trip to Klein Bonaire will avail some of the best sightseeing below water.
3. Curacao
Right between Aruba and Bonaire lies Curacao, the largest and most developed of the "ABC" islands. It's a melting pot above water, with English, Spanish and Dutch freely spoken, along with Papiamentu -- a Creole language drawn from all the above, plus Portuguese, French and Arawak Indian. That diversity is represented beneath the waves, as well.
A fringing reef system hugs the shore, so surface swims are short, and most dive sites are in the 60-foot range. This means that even inexperienced divers can log at least 45 minutes of bottom time. Beginner divers will love the easy, sloping reefs; advanced divers should check out the wreck of the cargo ship, the Superior Producer, which sank in 1977 in 100 feet of water. Snorkeling is also easily accessed from shore. You'll see plenty of macro-life, such as frogfish, seahorses and mantis shrimp, at sites like Bullenbaai, but keep your eye out for rays and turtles, too.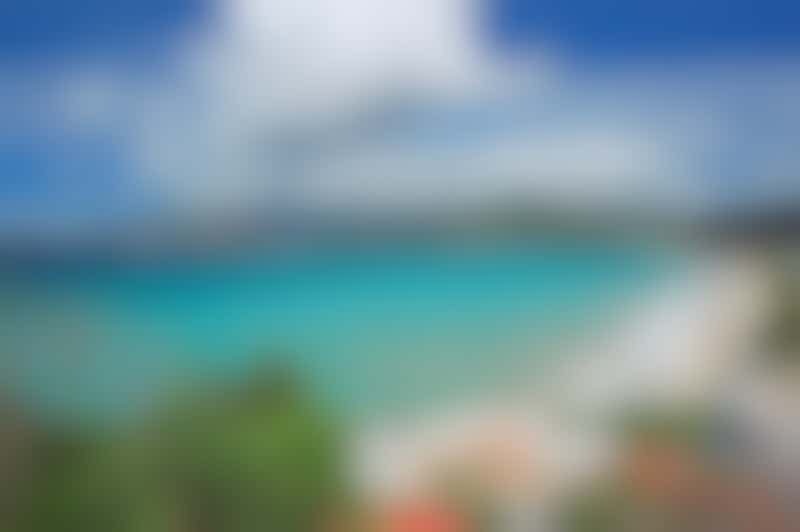 Grand Anse Beach (Photo: Pawel Kazmierczak/Shutterstock)
4. Grenada
Verdant Grenada offers plenty of variety: drift diving, an underwater museum of statues and one of the Caribbean's most famous wrecks, the Bianca C. The sunken passenger liner, known as "The Titanic of the Caribbean," is 584 feet long, dwarfing other wreck dives in the region. In 1961, a boiler exploded while the ship was at port in the St. George's harbor, and as Bianca C caught fire, the ship was towed to Point Salines, where it sank.
The wreck sits on a sand bank 165 feet down, so it's only suitable for advanced divers. For a casual diving or snorkeling experience, check out the Underwater Sculpture Park, much like the one in Cancun. Life-size human statues, like "Vicissitudes," a circle of children, are now beginning to host coral in 15 feet of water.
5. Barbados
Barbados is known for Rihanna and rum (do not leave without taking a Mount Gay distillery tour), but there are solid dive sites along the island's southwest coast. Carlisle Bay Marine Park features six shallow wrecks, with depths ranging from 10 to 45 feet, which are all accessible on the same dive.
The waters of Barbados are known for their visibility; there's usually between 40 and 70 feet of visibility on barrier reefs about a half-mile offshore, and they're home to frogfish, eels, reef fish and turtles. Folkestone Beach & Marine Park offers near-shore snorkeling in calm waters, and snorkel gear can be rented.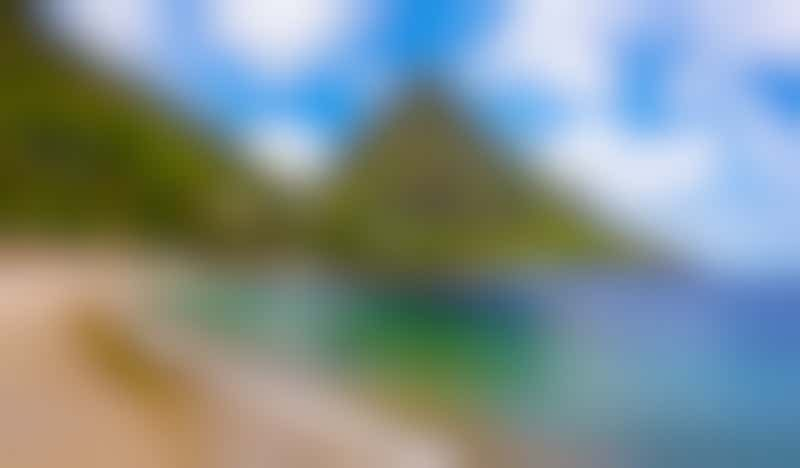 Beautiful Beach in Saint Lucia, Caribbean Islands (Photo: Solarisys/Shutterstock)
6. St. Lucia
Though your ship will dock in the north of St. Lucia, the island's best diving lies to the south, within the shadow of the island's most recognizable landmarks, the Pitons of Soufriere. Below, as above, the Pitons' steep slopes give way to underwater walls: Superman's Flight, covered with soft coral, is one dive site at the base of Petit Piton, while the Piton Wall dive offers a dramatic drop-off where you'll see trumpet fish, filefish and schooling jacks.
Nearby, and also within the Soufriere Marine Management Area, is black-sand Anse Chastanet. -- The reef here starts in just 5 feet of water. It's perfect for snorkelers, with plenty of parrotfish, blennies, morays and needlefish, but deeper reefs are equally rewarding. The dive shop at the Anse Chastanet resort rents gear.
Another good site for snorkelers is secluded Anse Cochon, which also has a dive shop and lies closer to the cruise port.
7. Martinique
The French territory of Martinique's diving is concentrated around three areas. Below the dormant summit of infamous Mount Pelee volcano, Precheur-St. Pierre offers walls, wrecks and black sand. To the south, Anses d'Arlet is a white-sand seabed, with a mix of rocky slopes and walls. Just down the coast, Baie du Diamant offers some nice coral and great snorkeling opportunities.
Offshore Baie du Diamant on the southern coast lies the outcrop known as Diamond Rock, home of the French island's most famous dive site. The rock can present challenging diving conditions (watch for current), but there is a spectacular cavern extending from one end of the island to the other -- not for the novice nor faint of heart.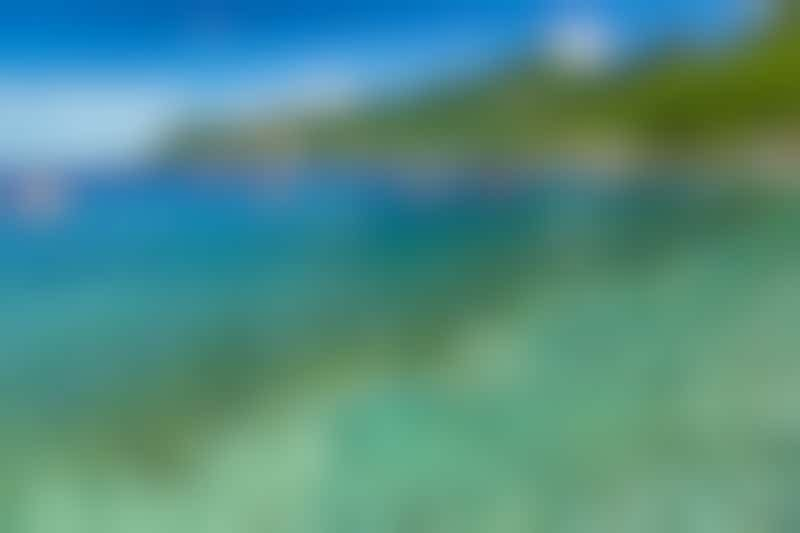 Soufriere Bay, Dominica, Caribbean (Photo: loneroc/Shutterstock)
8. Dominica
Dominica is one of the Caribbean's diving gems, and if you're lucky enough to dock here, you'll know why. The mountainous volcanic island offers plunging walls, bubbling sea vents, reefs, corals and a year-round pod of sperm whales. Scott's Head Pinnacle in Soufriere-Scott's Head Marine Reserve is one of the island's most popular dives and begins with a swim-through that puts you face-to-regulator with soldierfish, grunts and lobster.
As for snorkeling, the Champagne Reef is a must, where you can swim through bubble streams created by volcanic vents on the sea floor.
9. Guadeloupe
It helps to know French on the butterfly-shaped island of Guadeloupe, but even if you don't, you'll be able to communicate a desire to dive. With 12 named sites and three wrecks, uninhabited Pigeon Island just off the coast of Basse Terre is home to the Cousteau Reserve, a good place to start for both divers and snorkelers.
A little further afield (almost two hours by boat) is famed Le Sec Pate, a sea mount in the middle of Les Saintes Channel, off Trois Rivieres. Only for experienced divers due to changing currents, the peak is at 49 feet, and divers will find sea turtles, sea fans, healthy coral and plentiful fish.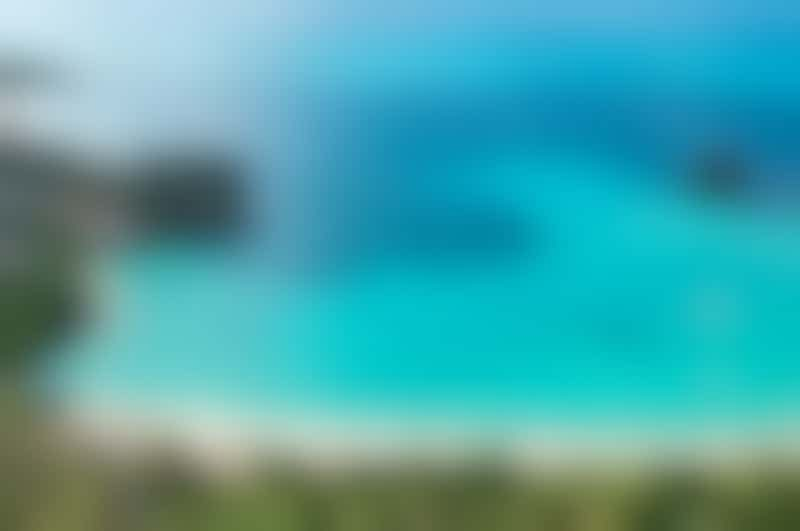 Antigua (Photo: Angela Rohde/Shutterstock)
10. Antigua
The sheltered southwestern coast of Antigua provides the best opportunities for logging some bottom time. There's minimal current here and visibility can top 100 feet, so both beginners and photographers will be pleased. Cades Reef is one of the most popular spots for both diving and snorkeling; the fringing reef system offers a variety of sights and tons of life, including lobsters, stingrays, barracudas and turtles. Most dives are in 30 to 50 feet of water. Part of the shallow reef has been turned into the Cades Reef Antigua, perfect for snorkelers.
Another good shallow spot is Fryers Shoal, a coral knoll, which sits in only 20 feet of water. More advanced divers will want to consider a trip to Sunken Rock, just east of English Harbour, known for its unusual architecture of cliffs and overhangs at 120 feet.