Southeast Asia Cruise Port Highlights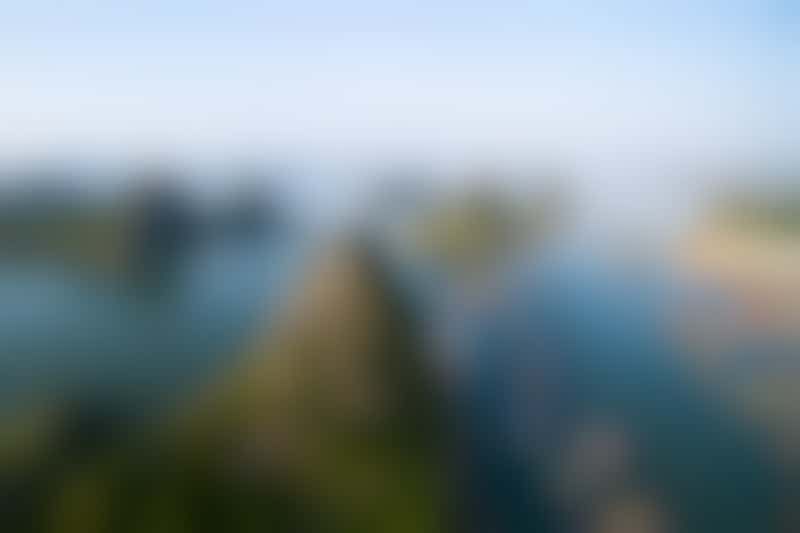 Ha Long Bay, Vietnam (Photo: Jimmt Tran/Shutterstock)
Each port destination offers distinctly unique experiences and adventures for almost every taste and interest. Here are some of the most frequently visited Southeast Asia cruise ports.
Bali (Benoa), Indonesia: Just the mention of Bali triggers images of a tropical paradise with fiery volcanoes, sacred monkeys, exotic dancers, ancient royal temples, sandy beaches and rushing white-water rivers. The large island, located in the westernmost end of the Lesser Sunda Islands between Java and Lombok, has long been a getaway for surfers and Australians. Now it is a favorite stop for cruise lines, too. The lush hilly terrain is dotted with terraced rice paddies and banana, coffee and cocoa plantations. The forests are alive with colorful wildlife that shares its domain with traditional villages where the people produce intricate jewelry, stylized batiks and wood carvings. For those seeking a resort-style atmosphere, there are also modern hotel complexes with broad beaches, fine cuisine, soothing apas and high-end boutiques.
Bangkok, Thailand: Eclectic Bangkok offers travelers a mix of modern skyscrapers, luxe royal palaces, ancient temples and giant gilt Buddhas. Highlights include Chinatown, Bangkok's two-century-old commercial center, where you can wander through the giant flower and wholesale marketplace. Travel via a tuk-tuk (a three-wheeled motorized taxi) to Wat Po, or the Temple of the Reclining Buddha (the oldest temple in Bangkok), to find Thailand's largest reclining Buddha, measuring 150 feet long, 49 feet tall and aglow in gold plate. Another Buddha well worth visiting is the solid gold, 10-foot-tall statue at the lavishly decorated Wat Traimit Temple. Great restaurants abound, where you can sample refreshing Thai classics including fresh seafood, tangy soups and savory and sweet curries. Shopping is delightful at the new riverfront Asiatique, with its mix of small vendors, antique shops, restaurants and street entertainers.
Halong Bay, Vietnam: The highlight of many cruisers to Southeast Asia is sailing through magical Halong Bay. Located on Vietnam's northeast coast, Halong Bay is home to nearly 2,000 limestone islands that rise hundreds of feet high above emerald-green water. Their exotic shapes -- often shrouded in mist -- are a UNESCO World Heritage Site. Half-day and full-day junk cruises are fine, but if your ship is in port for two days, an overnight luxury junk cruise is an unforgettably immersive experience.
Hanoi, Vietnam: Hanoi is a hectic collage of sights, sounds and smells. Masses of motorbikes roar down roadways, and bike and car horns are constantly honking. Women wearing traditional, conical straw hats carry poles with baskets on each end, small shops overflow with colorful embroidery, and signs literally cover buildings. The most visited attractions are Vietnam War-related, including the Ho Chi Minh Mausoleum and the Ho Chi Minh Museum. Hanoi's crazy, hectic Old Quarter is a must-stop for souvenir shopping and viewing the market scene.
Ho Chi Minh City (Saigon), Vietnam: Ho Chi Minh City, or Saigon, is a vibrant, chaotic and culturally diverse city, and the gateway to the Mekong Delta region. Visitors usually begin tours here at the historic Rex Hotel, where most of the city's sights are within walking distance. Tourist stops generally focus on the country's tumultuous history including the Vietnam War. Among the most popular are the Museum of Ho Chi Minh City, the Presidential Palace, and the War Remnants Museum. The huge Ben Thanh Market is packed with tourists and inspired hawkers; it features row after row of stalls that sell familiar and exotic foods, and tourist items such as lacquer ware, paintings, porcelain, jewelry and wood carvings, as well as clothing and knock-off designer bags and watches.
Hoi An, Vietnam (from the port of Chan May serving Hue and Da Nang): Just outside of the city of Hue is Hoi An, a charming village with a picturesque patchwork of cobblestone streets and alleys lined with historic buildings. The streets are filled with quality souvenirs and lovely restaurants offering authentic Vietnamese cuisine and local chocolaty coffee. Many of the restaurants offer cooking classes. Basically untouched during the Vietnam War, the village is a 45-minute drive from Da Nang and two hours from the port at Chan May. While Hue and Da Nang are interesting, Hoi An is the shore excursion to take at this port.
Hong Kong, China: Hong Kong is the world's most vertical city, where Chinese traditions meet modern international capitalism. It is famous for banking, custom-made suits and luxury-brand shopping. On a quick tour of the city, it seems there are Gucci, Prada and Chanel boutiques around every corner. There are also countless stores selling aquatic, land animal and plant parts for the table and medicine chest. More commerce thrives in the huge industrial port where rows of containers stretch as far as the eye can see. Highlights are shopping, a meal of dim sum in a cafe packed with hungry locals, touring on HOHO buses, crossing the bay to Kowloon on the historic Star Ferry, riding the world's longest escalator through bustling neighborhoods, and taking the tram to the top of Victoria Peak for spectacular city views.
Kuala Lumpur (Port Klang), Malaysia: Kuala Lumpur, or KL as insiders call it, is visually stunning, vibrant and multicultural with influences from European colonization and Chinese and Indian immigrants. Carved out of the jungle, it is the capital and most populous city in Malaysia, where ancient temples and mosques sit next to the soaring Petronas Towers, the world's second-tallest buildings. Cruisers can experience a range of attractions, from the Kuala Lumpur Philharmonic and National Theater to the world's largest indoor amusement park, Cosmo's World, and the relaxing 230-acre Lake Gardens. The city's location at the confluence of the Gombak and Klang rivers also provides sports enthusiasts with canoeing, kayaking and whitewater rafting adventures. One highlight for souvenir hunters is the landmark Central Market, built in 1888, where everything from designer labels and home furnishings to authentic Malaysian arts and crafts are for sale.
Sihanoukville, Cambodia: Cambodia is mostly recovered from the devastating political turmoil of the 1970s. Under more progressive leadership, the country is attracting more and more cruise lines to add Sihanoukville to their itineraries. The deep-water port offers close access to beautiful beaches and Ream National Park, famous for bird watching and boat rides through the mangrove swamps. It is also a gateway for excursions to the Royal Palace and Silver Pagoda in the capital of Phnom Penh. But its most popular destination is Siem Reap, with the world-famous temples of Angkor Wat.
Singapore: Singapore is a model modern city. The island is clean with modern roads and public transport, and drivers who (unlike in some Asian cities) obey traffic laws. Like Hong Kong, it is a metropolis of high-rises and skyscrapers, but with green parks everywhere (including on top of buildings). This city also cares about its history, evidenced by the many one- and two-story districts and buildings scattered throughout the urban center. A great variety of restaurants, food courts and shops suit almost every taste and pocketbook; many are housed in or adjacent to air-conditioned shopping malls. The almost-nightly laser show, viewable around the city for free, is not to be missed, along with Chinatown and the nearby Arab neighborhood.
Yangon (Rangoon), Myanmar (Burma): Isolated from the world for many decades, Yangon doesn't suffer from the glut of modern high-rises and shopping malls that choke other Asian capitals, which is why so many travelers want to go now before things change. The city features an intriguing conglomeration of crumbling British colonial architecture, a few refurbished buildings hinting at the city's glory days, and a smattering of new construction. Impressive Buddhist pagodas and other religious sights are a draw, as are interesting food and handicrafts, particularly in the city's sprawling covered market.