Port: Any port in the South Pacific
Drink: South Pacific
Let's start with the region's namesake cocktail. It's a glass full of ice with one-part gin and one-part Galliano, topped with lemonade and blue Curacao. This drink is traditionally garnished with a slice of lemon so you might have to ask for that cocktail umbrella.
Best enjoyed: Gazing at the Pacific Ocean, which is a similar shade of blue.
Where to find it: A poolside bar on your ship or a waterfront pub on any island.
---
Port: Lautoka, Denarau, Dravuni Island, Savusavu or Suva
Drink: Kava
Kava is a traditional non-alcoholic drink made with the root of the yaqona bush and mixed with water. Not many visitors clamour for refills as kava is an acquired taste. However, sampling this earthy-flavoured drink during a traditional kava ceremony is not to be missed when you're in Fiji.
Best enjoyed: Fresh kava root can be purchased as the Lautoka Market but sharing a bowl with fellow passengers on a shore excursion is the best way to experience this national drink.
Where to find it: On most Fiji shore excursions.
---
Port: Isle of Pines, New Caledonia
Drink: Pacific Tree
This layered cocktail is served in a Champagne flute with yellow passionfruit syrup on the bottom, a green layer of local liqueur, Niaouli, in the middle and sparkling wine on top. No kooky cocktail umbrellas here, the French are far too elegant; instead the drink is topped with a decorative and artfully sliced apple wedge.
Best enjoyed: Before, during or after lunch.
Where to find it: Longitude 167 Bar at Le Meridien Ile des Pins, Baie d'Oro.
---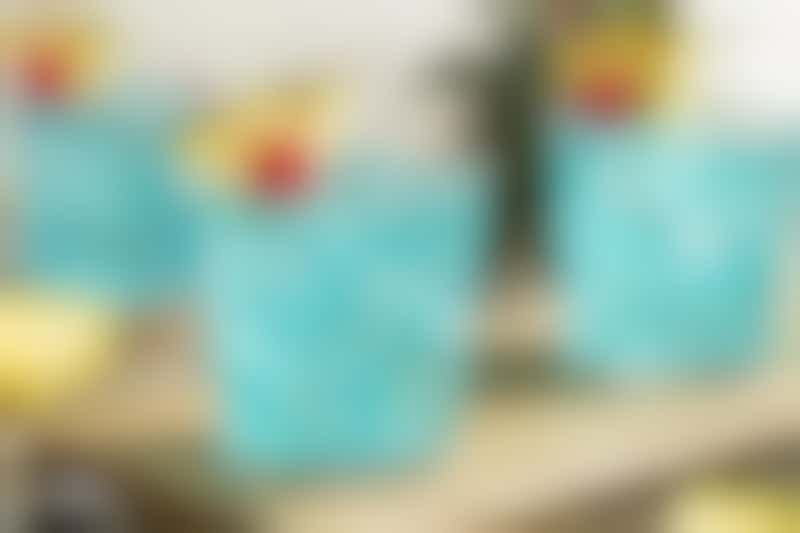 Blue Hawaiians (Photo: Brent Hofacker/Shutterstock.com)
Port: Honolulu
Drink: Blue Hawaiian
This vivid cocktail is as much about the garnish as what's in the glass. Good bartenders won't hold back; we're talking chunks of pineapple, maraschino cherries, flowers and an umbrella. Bonus points if it arrives in a hollowed-out pineapple. Take two parts pineapple juice, one-part rum, one part blue Curacao and one-part coconut cream. Shake well and serve over ice.
Best enjoyed: With a hibiscus tucked behind your ear.
Where to find it: Duke's Barefoot Bar on Waikiki Beach.
---
Port: Bora Bora
Drink: Mai Tai
Super-sweet and super-strong, this drink means 'good times' in Polynesian and practically screams 'tropical island holiday'. Pour one-part white rum, a half part almond syrup, a half part orange Curacao, two parts pineapple juice and one-part orange juice into a glass over ice. Pour back and forth between the glass and a cocktail shaker until the drink is mixed.
Best enjoyed: With friends who can carry you back to the ship.
Where to find it: During happy hour at Bloody Mary's Bar at Baie de Povai (Povai Bay).
---
Port: Sydney
Drink: Collaroy's Ferry
Australians don't drink Foster's; they're more likely to be sipping wine, craft beers or cocktails such as the Collaroy's Ferry, named after the local boat, the MV Collaroy, which conveys passengers back and forth between Circular Quay and the northern beaches. A specialty of the bar right next to the cruise terminal and opposite Sydney Opera House, the cocktail contains a generous splash of local Manly Spirits Co's Terra Firma Vodka plus Baileys Irish Cream, creme de cacao and Kahlua.
Best enjoyed: When you don't have to run to catch the ship.
Where to find it: Cruise Bar, Overseas Passenger Terminal, Circular Quay West.
---
Port: Dunedin
Drink: Speight's
Speight's Brewery in Dunedin is built above a natural spring, which provides the main ingredient for its delicious beers, ginger beer and cider. As one of the few gravity-fed breweries in the world, it has been winning awards for its lagers and ales since 1880.
Best enjoyed: Straight out of the tap at the brewery. Do the tour and you can pour your own.
Where to find it: Pubs in New Zealand or Speight's Brewery, 200 Rattray St, Dunedin.
---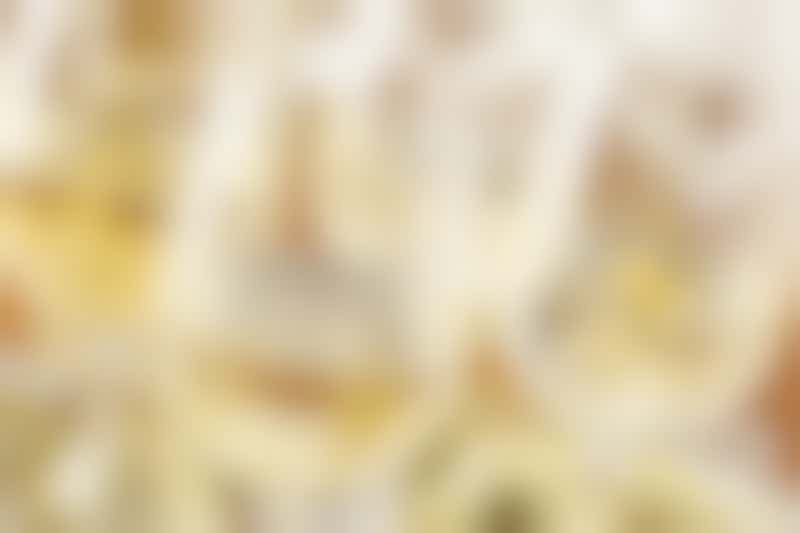 Sauvignon Blanc (Photo: Brent Hofacker/Shutterstock.com)
Port: Picton
Drink: Sauvignon blanc
Marlborough is famous for its sauvignon blanc, the varietal that introduced cool climate Kiwi wines to the world. Take a winery tour or go solo to cellar doors for tastings. Notable wineries include Cloudy Bay, Nautilus Estate, Brancott Estate, Wairau River and Giesen.
Best enjoyed: Overlooking a vineyard with mountainous views.
Where to find it: Any winery in Blenheim, a short drive away, and almost every bar and restaurant.