South Pacific Cruise Port Highlights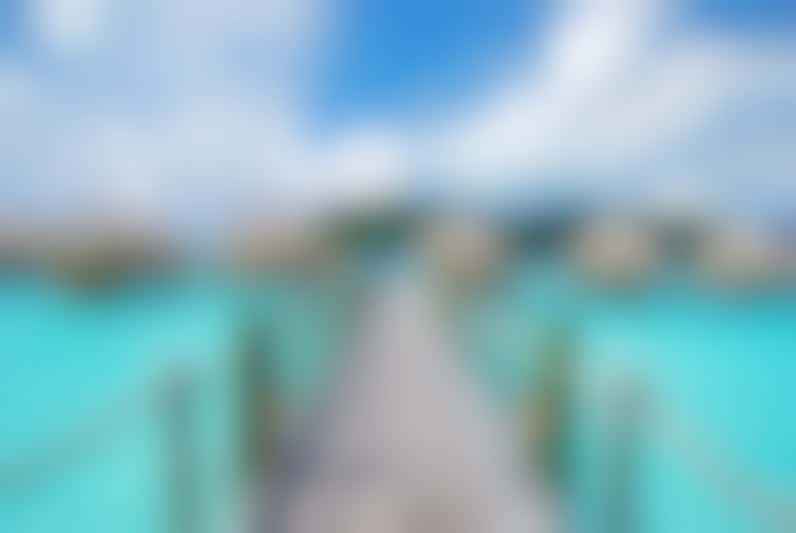 Bora Bora (Photo: wilar/Shutterstock)
You'll find the most incredible water and beautiful island scenery at every island stop in French Polynesia. As in Hawaii, prices for shore excursions are on the high side (simple two-hour snorkel trips begin at $60 per person, two hours of Jet Skiing around Moorea or Bora Bora -- WaveRunners are used here -- cost around $210 per couple). Paul Gauguin and Windstar feature their own water sports marinas, and many of the best activities are free, like kayaking through Cook's Bay and snorkeling off the lines' private islands. Or, you may choose just to explore one of the islands on your own by renting a car or Jeep to find secluded beaches, small coves and lovely hiking spots.
Apia, Samoa: Robert Louis Stevenson was so smitten with Samoa that he spent his last years there. His stately house, Vailima, is now a museum. A 45-minute climb leads visitors to the author's tomb, located below the summit of Mount Vaea. Don't miss snorkeling during high tide at the Palolo Deep Marine Reserve, a shallow reef with a blue hole surrounded by walls of coral and amazing marine life.
Bora Bora, French Polynesia: Bora Bora is justly famous for its magnificent lagoon and magical water, so the best way to see it all is by renting a WaveRunner for an exhilarating 90-minute round-trip island tour. The shark and ray feeding excursion (it's totally safe) is world-famous and will give you some of the best Kodak moments of your trip. Those who are curious about scuba diving and the underwater world it can reveal can try the "Aqua Safari" helmet dive that mimics scuba diving -- all without getting your hair wet!
Huahine, French Polynesia: Huahine, a more isolated and "savage" island (actually two sister islands linked together), features velvety slopes and lush tropical vegetation. It's also the right spot to enjoy a four-wheel drive safari through the rugged terrain.
Moorea, French Polynesia: While the WaveRunner expedition around Moorea is also exciting, the best views on the island are from land, where you'll get an up close view of craggy peaks, lush valleys and the full splendor of Cook's and Opunohu bays from the famous Belvedere Point. You'll probably stop at a pearl store to marvel at unique black pearls found only in the Tahitian islands. The "Trails of the Ancients Trek" to visit Belvedere Point and ancient temples, which includes fascinating commentary from a renowned archaeologist, is not to be missed.
Nadi, Fiji: Nadi's major Hindu place of worship and most recognizable landmark is Sri Siva Subramaniya Swami Temple. Decorated by artists from India, the colorful South Indian Dravidian-style temple features a statue of Lord Murugan, the Hindu god of war. For his private garden, actor Raymond Burr (Perry Mason) chose the foothills of the Sabeto or Sleeping Giant Mountain Range some 10 minutes north of the airport. Today, the Garden of the Sleeping Giant blossoms with native plants and more than 2,000 varieties of Asian orchids and Cattleya hybrids.
Raiatea, French Polynesia: Raiatea is the second largest Tahitian island, and similar to Moorea, its lush land scenery is more spectacular than the crystalline water itself, so join an excursion that will take you from the main town of Uturoa up to Mount Temahani and finally to the ancient marae (temples) that give this island such an important religious and cultural significance to all Polynesians. Pearl farm expeditions (also available on Tahaa) are a special way to explore the elusive pearl oysters in their native environment.
Rarotonga, Cook Islands: Often compared to a smaller Moorea, this lush, mountainous island features good birding and hiking areas in its rugged interior. The southeast side of Rarotonga offers the best beaches and kayaking near Muri Lagoon and the best snorkeling at Titikaveka. For handmade crafts, visit the Punanga Nui Cultural Market near Avatiu Harbor. (Saturday mornings are especially good for experiencing local food and music.)
Tahaa, French Polynesia: The quiet sister island to Raiatea (they share the same lagoon) offers similar enchanting scenes, from paradise-white sand beaches to an ancient volcano and deep valleys redolent with the scent of vanilla. Most Paul Gauguin and Windstar passengers head to the private motu picnic site the day their ship stops in Raiatea/Tahaa. Other shore excursions include a black pearl farm tour, vanilla plantation tour and coral garden drift snorkel.
Tahiti (Papeete), French Polynesia: Take one of the many island tours that trace the beautiful west coast of the main island of Tahiti, following in the footsteps of the celebrated artist Paul Gauguin (or rent a car on your own to experience the same sights). Explore the dramatic cliffs and lush vegetation, tour the Paul Gauguin Museum, see ancient temple sites and find deserted beaches and grottos for swimming.
---