South America Cruise Itineraries: Which Should You Choose?
No matter which South American itinerary you choose, it will be longer than seven days (sometimes way longer). While you can take weeklong segments on repositioning or World Cruises, the sheer time that you've spent to get there -- from the U.S. East Coast, a direct flight is 10 hours -- means that you'll want to stay a bit longer.
One great thing about traveling to South America from North America is that while the flights to get there are long, you don't have the same jet lag that you experience going to Europe. You'll also be in time zones that, depending on where you live, aren't too far off from home.
Here is our deep dives on the most common South America cruises and why you should choose them.
Amazon River Cruises: What to Know in 2023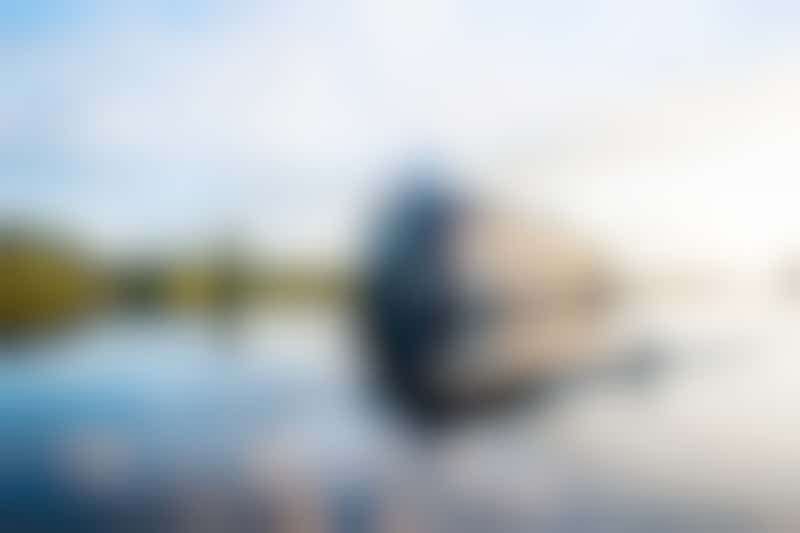 Aria Amazon (Photo: Aqua Expeditions)
Amazon River voyages typically sail between the Brazilian city of Manaus, the major metropolis of the vast Amazonas region, and either Rio de Janeiro or Buenos Aires. Typically, cruise lines will charter a plane from Miami (or Ft. Lauderdale) for the trip to Manaus; passengers will use commercial air on the other end.
Want to avoid air entirely? In some cases, cruise lines will combine an Amazon trip with the Caribbean from Fort Lauderdale or Miami. These cruises will usually stop in at least one or two islands – Barbados is a popular one – as well as
These Amazon River cruises that come from the Atlantic should not be confused with the Amazon River cruises run by small riverboats on the Peruvian and Ecuadorian tributaries. The difference in the itineraries is the size of the vessel – the Amazon River is wide enough in Brazil for mid-sized cruise ships – and the programming, which focuses as much on culture as wildlife. (For more, read Choosing an Amazon River Cruise).
Ports of Call: The main ports of call focus primarily on Brazil with a stop or two in Uruguay before winding up in Argentina. They range, primarily, from very undeveloped areas (where jungle sightseeing tours are the main draw) to small towns and cities. Typically, ships will call in Santarem, Boca da Valeria (a village), Recife, Belem and Rio de Janeiro in Brazil; Montevideo, and Punta del Este in Uruguay; and, finally Buenos Aires.
Sights to See: The major attraction of this itinerary on the Amazon River portion is, of course, nature and the jungle. Cruise operators offer a variety of tours that range from canoe rides to wildlife experiences. A particular highlight, on the river not far from Manaus, is the Encontro das Aquas, or "meeting of the waters." This is not a port of call but rather the spot where the Amazon's black waters meet up with the tan waters and run side by side for miles without mixing.
Once ships swing around into the Atlantic Ocean and head south, down the coast of Brazil, city attractions become more important; in particular, if your ship stops in Recife try to take an excursion to Olinda, a wonderful Portuguese hilltop town that's a UNESCO World Heritage site. Rio de Janeiro, of course, is a fabulous cosmopolitan city with a multitude of attractions.
Things to Know: The Amazon region and parts of Brazil's East Coast -- and we include Rio de Janeiro in this warning -- can be crime-ridden. This is not the place to wear jewelry, flash cash or lug around expensive cameras. While it is possible to travel independently, be careful. We took tours through Viator and the ship, for the most part; the ships often run shuttle buses to major town centers as well.
The Amazon River is a rain forest and so you'll encounter your fair share of insects and mosquitos. Bring spray and apply liberally. You'll also want to talk to a Travel Doctor about whether antimalarial medication is a good idea.
Round-the-Horn South America Cruises: What to Know in 2023
Punta Arenas (Photo:Pablo Rogat/Shutterstock)
This voyage nearly always lasts 14 nights or more and travels between Buenos Aires and Valparaiso. The "horn" is the infamous Cape Horn, the southernmost tip of the southernmost continent -- the closest you may ever get to Antarctica, which is just 1,000 miles further south.
The highlight of this itinerary, beyond a start or finish in Buenos Aires is, in order, the Chilean fjords, whose grandeur rival those of Alaska and Norway; and Patagonia, a vast land of deserts and mountains that stretches between Argentina and Chile. Some cruises include Antarctica in their itineraries -- if not sailing there directly, perhaps a day-long shore excursion, via plane, from Punta Arenas, Chile. Flightwise, you'll get to your cruise using airports in Buenos Aires and Santiago (a two-hour bus ride from the port of Valparaiso).
Ports of Call: Ports are pretty limited in variety because this region is so vast and relatively under-developed. From Buenos Aires, ships call at Puerto Madryn (big attraction: whale watching), Punta Arenas, Ushuaia, Puerto Montt and Valparaiso. Other stops may include Port Stanley in the Falkland Islands.
Sights to See: Experiencing Patagonia -- the breadth and depth of its scenery, from flat, almost eerily-deserted pampas to a mountainous lakes district - is a breathtaking, once-in-a-lifetime experience. The major draws, nature-wise, are penguin colonies, killer whales, and national glacier parks. Obviously, if Antarctica appeals -- and it is financially viable (on our cruise the day trip from Punta Arenas cost nearly $3,000 per person) -- well, that's also a once-in-a-lifetime experience.
Things to Know: Rough seas can be common, particularly as you get further south and closer to Cape Horn, though cruise lines don't usually sail around the horn itself (which is about the roughest water in the world). Instead, they cut into various channels, most notably the Beagle Channel that runs between Chile and Argentina; these are studded with gorgeous snow-covered mountains and glacier-marked fjords.
If you want to really experience Antarctica as more than a day trip, beware of ship itineraries that list it as a destination but don't actually let passengers off the vessel.
Even in the height of summer, sea conditions can be dicey, so captains may have to cancel a call at a particular port at the last minute. For instance, it's a good idea not to get your heart too set on Port Stanley, in the Falklands; one cruise captain told us he can only get the ship in about half the time. Even the hardiest sailors should come prepared with seasickness medication, just in case.
South America Repositioning Cruises: What to Know in 2023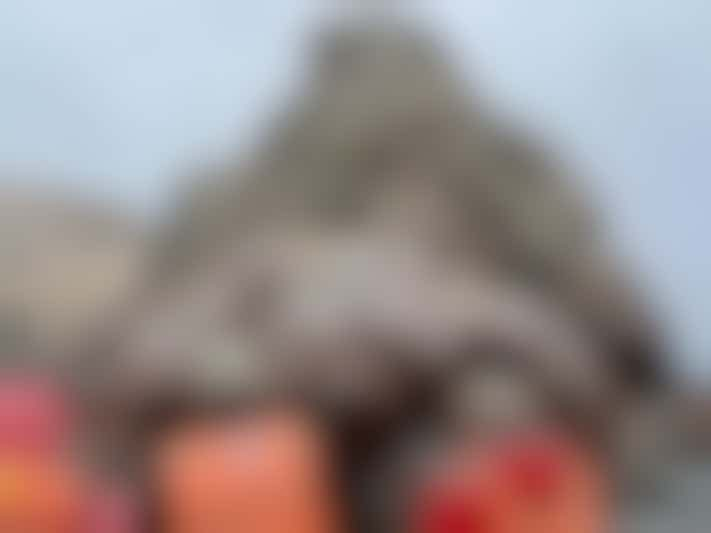 On excursion with Seabourn at Isla Ballestras (Photo: Chris Gray Faust)
The influx of new adventure ships to Antarctica and the Arctic in recent years has created a flurry of repositioning itineraries. These cruises generally attract experienced travelers who have "been there, done that" and are looking to round out their bucket list with more off-the-beaten track destinations.
Ports of Call: An east coast itinerary will visit Rio de Janeiro; Paraty, Santos and other coastal cities in Brazil; Punta del Este or Montevideo in Uruguay and Buenos Aires. Once you get to Buenos Aires, more passengers might get on to make the trip down to Antarctica.
A west coast South America cruise could start with a Panama Canal transit before heading to Manta, Ecuador. From there, the ship usually heads to Lima; Iquique, Chile; Antofagasta, Chile; and Valparaiso, Chile. Here, some passengers will get off and the ones heading down to Antarctica will often get onboard.
Sights to See: Given the choice between sailing down the west coast or east coast of South America, we prefer the latter. There are more major cities to break up the trip, and you get the bonus of resort towns such as Santos, Brazil or Punta del Este in Uruguay. That being said, bird lovers will love the west coast of South America, which follows the Humboldt Current. Other attractions seen on a west coast itinerary include the opportunity to see the Nazca Lines from the air and explore the Atacama Desert.
Things to Know: Even though you're on an expedition ship, you might not be able to do expedition activities or use the "toys" such as submarines in different countries, due to local regulations. On our South America cruise on Seabourn Venture, for example, we were unable to use the sub or take out the kayaks or Zodiacs, which led to a slightly underwhelming expedition experience.