Sorrento's, Royal Caribbean's latest pizza parlor, is on the cruise line's newest ships -- those in the Freedom, Quantum and Oasis classes -- as well as Majesty of the Seas. Passengers can enjoy free slices nearly around the clock, along with gratis nibbles like fruit and sandwiches on some ships (excluding Oasis and Allure).
Ambiance
Located on the Royal Promenade, Sorrento's locations are generally done up in brick and dark wood with granite countertops and display cases that house the venue's tasty offerings. Black and red are the primary colors, and you'll find photos of famed actors and singers throughout. Seating can be found both inside Sorrento's at vinyl booths (similar to what you'd find in a diner) and outside along the promenade (via tables and chairs).
Meals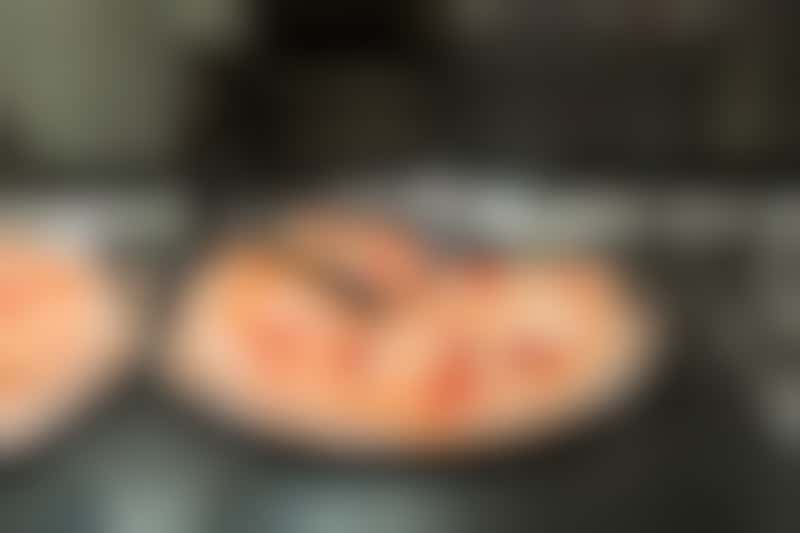 On non-Oasis-class ships with Sorrento's, cruisers can order everything from fruit and pastries during sea day breakfast to paninis, grilled veggies, desserts and a selection of cheeses throughout the rest of the day. And, of course, there's the pizza. Served on red dishes -- often in the shape of triangles to more snugly accommodate the slices -- plain and pepperoni varieties are standard. Other types rotate on a daily basis and include Hawaiian and Mexican. Soda and beer are also available.
Price
Everything at Sorrento's (except soda and beer, which cost extra) is included in the price of your cruise fare.
Ships
Sorrento's is found on:
Allure of the Seas

Anthem of the Seas

Freedom of the Seas

Harmony of the Seas

Independence of the Seas

Liberty of the Seas

Majesty of the Seas

Oasis of the Seas

Quantum of the Seas

Symphony of the Seas