Here are some common pre-cruise problems and how to handle them.
I haven't received cruise documents or luggage tags.
The Remedy: Most contemporary and premium cruise lines no longer send cruise documents or luggage tags through the mail. If you're approaching your departure date and you haven't received any documentation, you can contact your travel agent (if you used one) or log into your account on the cruise line's website. From your account, you can print your boarding documents and paper luggage tags. You'll need to go into your account at some point anyway to fill out all your pre-departure documentation. Some lines, but not all, will send preprinted luggage tags if they're requested weeks in advance of your sailing.
I bought air through the cruise line but don't like the routing.
The Remedy: The cheapest (including free) air packages offered by the cruise lines typically don't let you choose your specific air routings. By the time you're notified about your flights, it could be only a month or two until your cruise departs. If the routing doesn't suit, you can pay a change fee -- that might or might not be cost prohibitive -- for new flights if the cruise line's air department has access to a better itinerary. If you're concerned you might not like what the cruise line picks for you, you are better off booking air independently or picking a plan where you can choose your flights (though this option can be more expensive). For more on the ins and outs of arranging air travel, see our feature on air-sea packages.
We arrived late at the port of embarkation and missed the ship.
The Remedy: The first thing you should do is contact your cruise line. You'll have to decide if you'd like to catch up with your ship at the next port of call. If so, the line can help you make arrangements to do so and notify the ship of your plans. If you booked through a travel agent, call the agent for assistance in making alternate travel plans. Unfortunately, unless you've purchased travel insurance and missed the ship for a reason that's covered by your policy, the cost for meeting up with your sailing elsewhere falls on you. In some cases, if you booked the cruise line's air-sea package, the line will cover the costs of getting you to the next port of call. There is a possibility that the cruise ship will delay departure if many passengers are on the same delayed flight, but don't count on it.
To prevent this from happening to you, we recommend getting to your port of call a day early, particularly if you're flying. This is especially important during seasons when thunderstorms, hurricanes or snow could be a factor. If you must fly to the port on the day of embarkation, try to catch the earliest possible flight. At the very least, leave a minimum of a four-hour window between arrival and sailaway.
I bought a guarantee (or run-of-the-ship) cabin, but I don't like what I was assigned.
The Remedy: Good luck. You handed over the reins when you booked your run-of-the-ship cabin. This type of booking gives cruise lines the right to put you anywhere on the ship, within the type of cabin you specified (inside, outside, etc.). While you might get an upgrade, the chances you'll find yourself in an undesirable cabin -- even with an upgrade -- are higher. And only certain cruise lines actually discount their guarantee fares.
You can always request a change (within the same cabin category) via your travel agent before sailing at no additional fee. You can also ask for an upgrade once you're onboard, but the charge to upgrade can run into the hundreds of dollars. As you'll be choosing from whatever cabins are left, your upgrade could be the cabin with an obstructed view or one that gets a lot of noise from the ship's anchor or a public deck above. For more information, check out our feature, The Guarantee Gamble.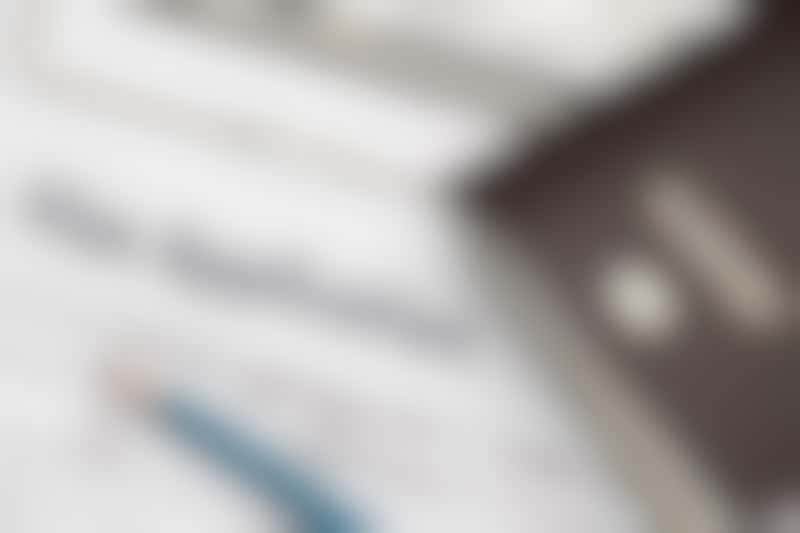 Visa application form (Photo: one photo/Shutterstock)
I don't know which travel documents (ID, passport, visa) I need for my cruise.
The Remedy: If you're traveling outside of your home country, and you don't know which travel documents you need or whether a visa is required, your best bet is to call your travel agent (if you're using one), or visit the websites for the consulates of the countries you will be visiting. Double-check with your cruise line; in some ports (like St. Petersburg, Port Said and Alexandria, Egypt), the cruise ship will take care of visas for all passengers (or at least for those on ship-sponsored shore excursions). Though cruise lines don't require passports for American citizens on round trip itineraries from a U.S. homeport, Cruise Critic always recommends you cruise with a passport. (Americans will always need a passport for cruises departing from outside North America.) You should also bring an official photo ID (like a driver's license), as you might need to show this to port officials when getting back onto your ship.
I brought some alcohol in my luggage, but the ship's crew confiscated it when I boarded.
The Remedy: Most cruise lines, with the exception of those that charge corkage fees for wine, consider passenger-brought alcohol to be contraband. In some cases it will be returned to you on the last night of your cruise or on the morning of disembarkation. (The same applies to alcohol you purchase from onboard duty-free shops or from stores in port.) However, some lines are discarding alcohol taken from passengers at embarkation. It's best to check your line's alcohol policy before boarding to make sure you're not breaking any rules. Otherwise, you risk losing your booze altogether.
A hurricane or winter storm is threatening my departure port or cruise destination.
The Remedy: Cruise ships have a distinct advantage over hotels: They can move. It's statistically rare but certainly possible that a storm could affect your sailing -- especially if you're cruising the Caribbean during hurricane season (June 1 to November 30). But whatever the storm's forecasted track, your ship will go elsewhere. In practice, this might mean a scheduled Eastern Caribbean cruise becomes a Western Caribbean cruise. Port swaps and cancellations do occur. If the storm is particularly huge, you might experience some rough seas, too, as the vessel sails to escape the system's outer bands. If your itinerary is changed, the line might offer some onboard credit as compensation, though it has no obligation to do so. In this scenario, there's not much more a passenger can do than make the best of it. Pack your favorite seasickness remedy just in case.
It gets more complicated if a storm is bearing down on a turnaround port, such as Fort Lauderdale (or New York, as was the case with Hurricane Sandy in 2012). Two things can happen: If the port is closed and your ship is out to sea, the cruise could be extended until the storm passes. If the ship has yet to depart, embarkation might be delayed. Either case can make for a logistical headache for travelers. Good preparation is the first step to remedying the situation. If you're sailing during hurricane season, it's never a bad idea to build a day or two into your vacation. Aim to arrive in port a couple of days early in case difficulties arise. Prepare for the possibility -- and it happens -- that you might actually arrive home a day or two late. Lines will certainly communicate schedule changes and could offer some compensation (flight change fees, onboard credit, etc.), but a lot of the contingency will be left to you. The benefits of having someone on the ground -- like a travel agent -- who can rebook flights or hotels and otherwise assist when cruise ship problems arise are huge.
Should you get travel insurance during hurricane season? The answer is a qualified yes. Read more about cruising during hurricane season.