Dining: Edge-class Has More Venues; Solstice-class has a MDR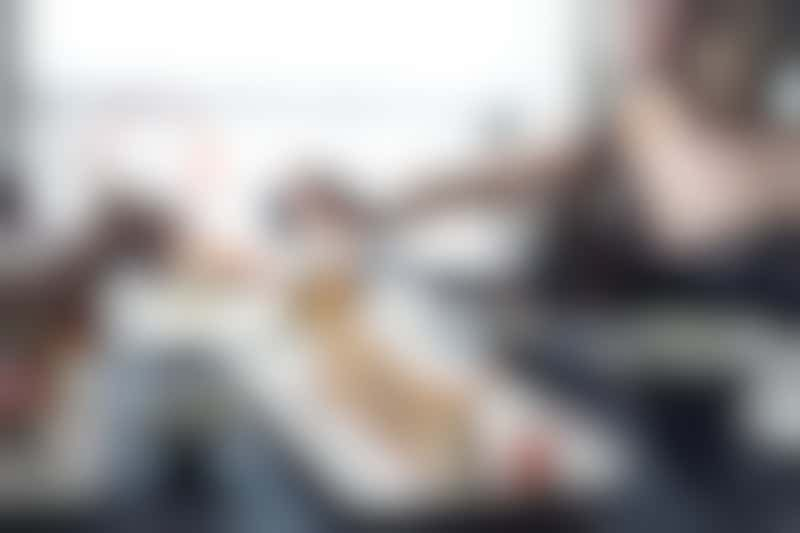 Dining is perhaps the one area in which the two classes of ships differ the most, as both feature unique restaurants not found onboard the other. As well, since the Edge-class ships are larger, there is more room for new venues not found onboard Solstice class.
Solstice Class: One Main Dining Room plus Signature Specialty Restaurants
Solstice-class ships boast one bi-level main dining room and a handful of specialty restaurants. Murano and Tuscan Grille are found across the fleet, serving French continental and Italian cuisine, respectively. All ships also feature an à la carte Sushi on 5 restaurant, and Le Petit Chef specialty dinner which uses creative 3D animations to bring your meal to life.
Edge Class: More Dining Options plus Dinner on the Magic Carpet
Edge-class ships offer four main dining rooms: Normandie, Tuscan, Cosmopolitan, and Cyprus. Each has a different atmosphere, décor, and a list of starters and entrees found only in that restaurant (French in Normandie, Italian in Tuscan, Continental in Cosmopolitan, and Mediterranean in Cyprus). All have a fresh sheet of signature menu items that change daily, as well as the "always available" options such as steak, chicken, and salmon.
Edge class also features a wide array of specialty restaurants, including Fine Cut Steakhouse and Le Grand Bistro (a lunch venue during the day and Le Petit Chef experience in the evenings). Eden also features a specialty restaurant with an open kitchen, offering international fine dining in a casual setting. The Rooftop Garden Grill is a new al-fresco venue located next to – you guessed it - the Rooftop Garden. It is open for lunch on certain days serving burgers, sandwiches, flatbread pizzas, and American BBQ items at dinner.
Once a cruise, a five-course Chef's Table dinner complete with a galley tour is offered, designed by Celebrity's Global Culinary Ambassador and Michelin-starred Chef Daniel Boulud. Onboard Celebrity Beyond and Ascent, Chef Boulud even has his own dedicated specialty restaurant - Le Voyage by Daniel Boulud.
The à la carte sushi restaurant Raw on 5 is similar to Sushi on 5 onboard Solstice class, except on certain days, the Magic Carpet is parked outside, extending the dining venue to include al-fresco dining.
On a designated evening, guests can also reserve to experience Dinner on the Edge, where the Magic Carpet is transformed into a specialty restaurant serving a delightful multi-course dinner under the stars. Where else can you enjoy fine dining cantilevered 14 stories over the water while at sea?
With every new ship class, Celebrity Cruises continues to raise the bar in offering amazing cruise experiences. No matter which class of ship you choose for your next cruise, you can expect exciting worldwide itineraries, elegant accommodations to ensconce you in relaxed luxury, delectable cuisine to satisfy all your cravings, and the same level of superb service by an efficient and courteous international crew. Bon Voyage!