P&O's Solomon Sea Islands cruise delves into some of the most fascinating and remote destinations in the South Pacific. Taking in both the Solomons and Papua New Guinea, Pacific Eden departs from Cairns on a 10-night voyage.
Cruising on to Kitava, where one of the world's most intact island cultures resides on one the world's most untouched islands, you are among the select few who are lucky enough to experience them both. Next stop is Rabaul, which has literally risen from the ashes after its volcano erupted and now sits surrounded in natural beauty.
Leaving behind PNG, the friendly smiles of the Solomon Islanders await. Honiara, the main entry point, will steal your heart. Passengers experience the traditional village setting lifestyle at Kakabona Cultural Village including a traditional welcoming ceremony.
Arriving into Gizo, you will truly find a treasure trove of discoveries. This tender port has some of the world's best diving, clearest water, pristine coral and World War II history that extends beyond the shores to underwater graves.
In Gizo, Cruise Critic asked disembarking Aussie passengers what they enjoyed about their cruise. Here are a few tips for your adventure in the Solomons.
A cruise to the Solomons is easier than a land holiday
Sylvia Ball, of Brisbane, Australia, who was cruising with her granddaughter, chose the Solomon Sea Islands' cruise because the itinerary took her to places she wanted to visit, but wasn't keen to fly to. "Doing a cruise with such interesting ports of call is much easier than trying to book a holiday package to the destination myself. It gives you a taste of the country," she added.
Be prepared for a less polished experience
The Solomon Islands is a relatively new destination for cruising, so the ports are still trying to get logistics right. But while the destination is very raw, that is what makes it different to other South Pacific countries. The locals are extremely welcoming, the weather is almost always warm and the atmosphere is abuzz with a typical laidback island vibe.
Exploring beyond the port requires a tour booking
In places such as Gizo, transport to the nearby islands is by local 'banana boat', with the journey just as scenic as the destination as you zip over blue waters and past white-sand beaches. A popular day trip from Gizo is Fatboys Resort restaurant and bar, situated 100 metres out atop crystal clear waters and surrounding reef. A trip here can be booked as a shore excursion via the cruise line or can be booked direct with Fatboys Resort.
Tam Karleen Donovan, of Auckland, New Zealand, said she had loved every moment of the Solomon Sea Islands cruise. "Gizo has definitely been my favourite so far. We booked a shore excursion from the boat and after walking around Gizo Town, we came out to Fatboys Restaurant. This place is incredible! You can literally eat fresh caught crayfish for lunch and then jump straight over the deck and go snorkelling."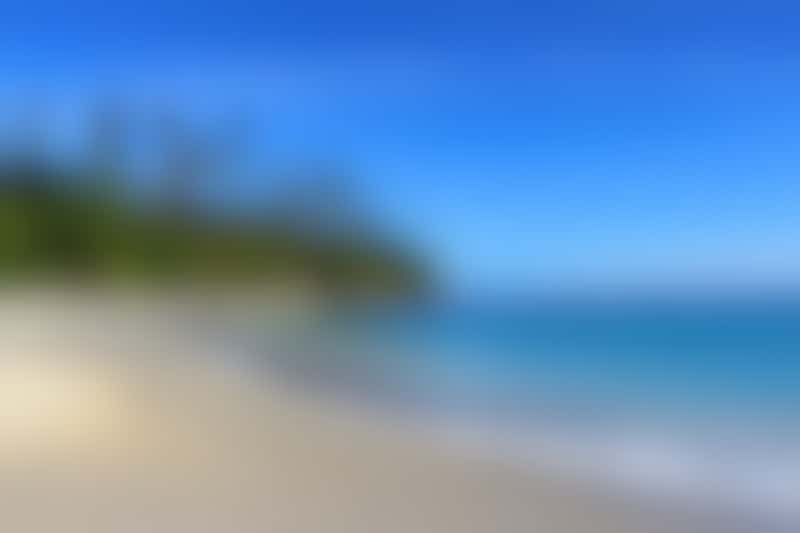 Honiara in the Solomon Islands (Photo: gracetown/Shutterstock.com)
Plan ahead for Honiara
For a South Pacific Island city, Honiara has a lot of things to do. Do some research and plan your day ahead of time to ensure you can get it all in. Traffic can get bad so leave plenty of time to travel between places and get back to the ship on time.
Taste the culture
One of the great things about visiting a new country is trying the local cuisine. Port visits allow for forays into traditional villages where you can try the fresh seafood, root plants and the famous betel nut -- the seed of the Areca palm, which is combined with lime made from burnt shells or coral and pepper or piper leaves (Piper betle). The lime releases alkaloids and when this mixture is chewed, it turns red and provides a mild stimulant.
You can get married in Gizo
Priscilla Collin and Gerard Atkins, of Darwin, in Australia's Northern Territory, had a rather special experience for their port of call in Gizo -- their wedding day! Gerad was whisked off to a private island with his groomsmen and she arrived in a traditional war canoe, where they were married in the romantic setting. "We wanted to get married on the beach somewhere tropical and the Solomon Sea Islands cruise was the perfect choice. We are so happy we did this," the newlyweds said.
Luxury ships also sail to the Solomons
If P&O is not your preferred cruise line, Ponant, Princess Cruises, Crystal Cruises, Silversea and Seabourn are also including ports in the Solomons on some of their itineraries.
Browse Upcoming South Pacific Cruises