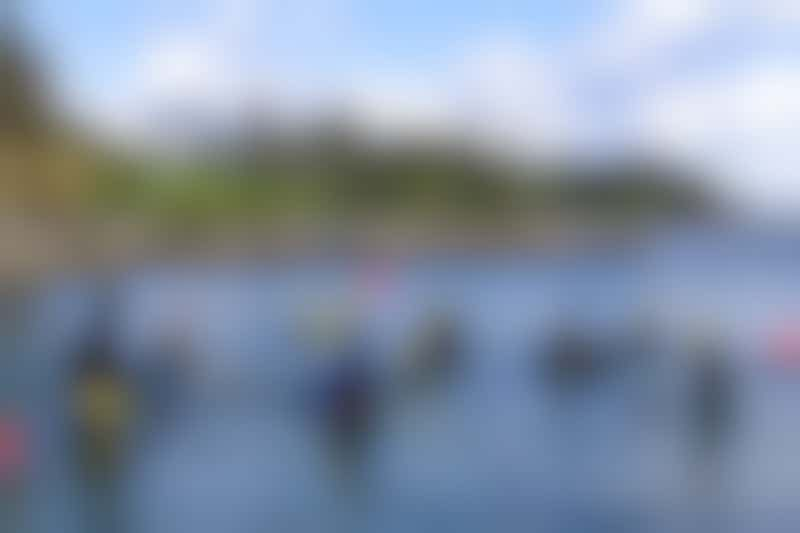 Snorkeling in Alaska (Photo: snorkelalaska.com)
Snorkeling and cruising go hand in hand, with ships visiting some of the most beautiful tropical waters in the world. But have you ever considered snorkeling during a cruise to Alaska? Give it a shot, and you've got a lifetime of bragging rights.
What It Is
Snorkeling in the frigid waters of Ketchikan is a surprising staple on many Alaska cruise itineraries. Water temperatures are anywhere between 40 and 60 degrees, depending on the time of year. We did our Alaska snorkeling excursion -- thankful for the insulating wetsuits -- through Golden Princess, with Ketchikan outfitter Mountain Point Snorkeling Adventure. You'll be snorkeling in seawater about four miles from the cruise port. A number of cruise lines offer similar excursions, including Holland America, Norwegian, Disney and Celebrity. Expect excursions to last about three hours.
Our Experience
As we all boarded the bus at the port, our tour guide smiled and asked everyone, "Who's ready for some snorkeling?" The response was energetic, if not a little apprehensive. A short ride later, we arrived at the dive shop, where another pleasantly over-caffeinated guide pronounced it was time for "island music." With Jimmy Buffet blaring, the mood turned jovial. Even with the sun shining, the air was chilly, so the hot chocolate liquid courage the guides handed us was greatly appreciated.
Up first: putting on the wetsuit, a 7-millimeter thick head-to-toe article of clothing designed to keep us warm in the frigid Alaskan waters. Our witty guides handed out the suits and warned that getting into them could be a bit tricky. No joke; solving a New York Times crossword puzzle is easier than putting on one of these things (especially if you're a woman and prone to having things like hips).
Appropriately attired, we waddled off to the bus again, heading to the put-in area, a short distance away. On the ride over, the guides instructed us on how to put on our snorkels, masks and fins, and gave us an idea of what we could expect when we got into the water. We were told that our first few minutes would be quite cold as the water made its way into the suit. Once our body heat warmed up the water, it could form a layer between our skin and the Neoprene -- we would be our own source of warmth.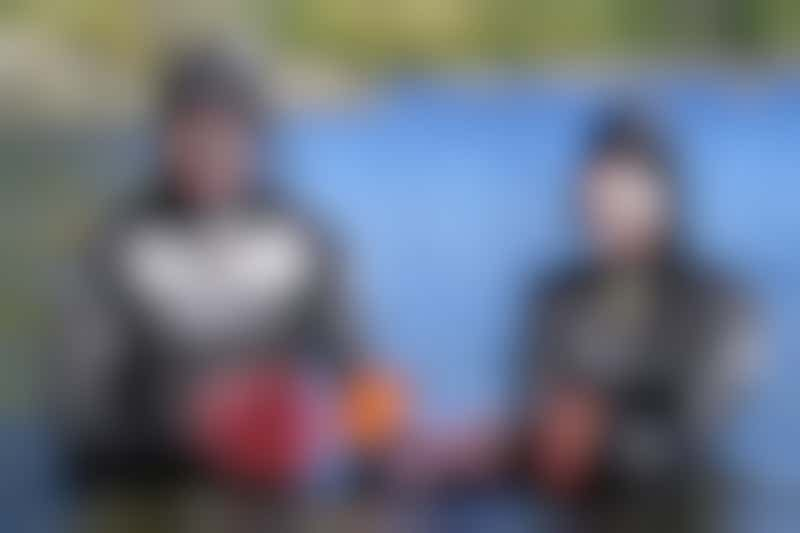 Snorkeling in Alaska (Photo: snorkelalaska.com)
Once at the water, our group, comprising roughly 20 fellow passengers and three patient tour guides, made our way over some rocks and into the water, where we floated around close to shore for about 10 minutes, getting used to the temperature and the equipment. The first few minutes were teeth-chatteringly cold, but as promised, we warmed quickly.
Then we were off to explore. Even if you're accustomed to snorkeling, doing it in Alaska is a wholly different experience. Compared with the clear waters of the Caribbean or Hawaii, visibility in Alaska is reduced -- perhaps to 7 to 10 feet -- and the sea creatures are a little more shy. That's where the guides come in. Swimming with the group, they pointed out the school of herring that flashed by and explained how sea kelp grew at a rate of 3 feet a day. They also picked up various critters such as sea stars, sea cucumbers, moon snails and jellyfish, which we were told could tolerate being handled and replaced gently. For about 90 minutes, we got a hands-on lesson in marine life in Alaska from a trio who clearly were passionate about the area and its environment.
Happy and tired, the group returned to the dive shop, where getting out of those wetsuits proved much easier than getting into them, and the post-snorkel hot shower was bliss.
Worth a Try?
If you're looking for lots of colorful fish and gorgeous underwater photos, skip snorkeling in Alaska. But if you want to try something different that will be a true conversation starter for the rest of your life, it's definitely worth the cost. (Snorkel tours start at just over $125, a relatively cheap price for an Alaska excursion). You'll feel a bit like you've joined an exclusive group of nuts willing to embark on this cold-water adventure.
Things to Note
Alaska snorkeling requires a little more patience -- focusing on the rocks for a glimpse of a crab crawling or sunflower sea star creeping -- but the experience is breathtaking, both literally and figuratively. The creatures we saw, including the bald eagles majestically perched on rocks mere 25 feet from where we swam, were like nothing you'd find in the Caribbean. The Ketchikan backdrop, with its mountains and green pines, is a scene you won't soon forget.
Show Prices