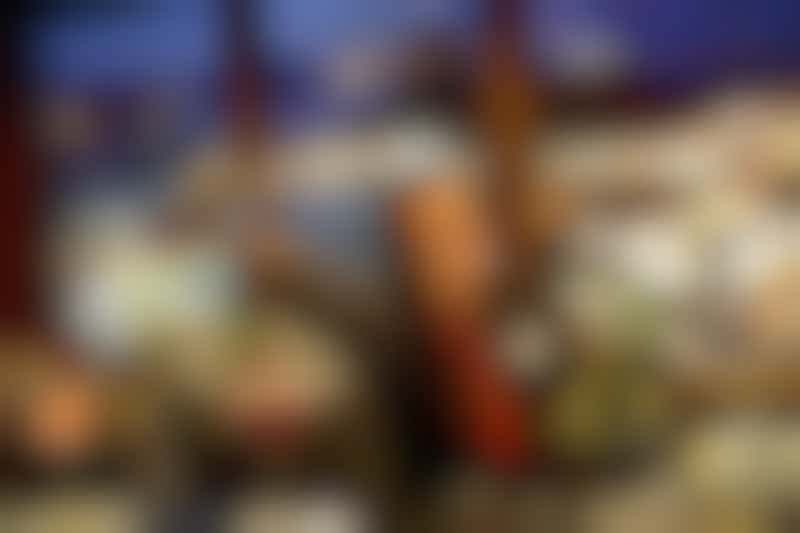 Skyline on Disney Dream (Photo: Disney Cruise Line)
Who doesn't enjoy a drink with a view? When it comes time to have a low-key tipple on your next cruise with Disney, Skyline is the place to be. It offers a kid-free experience with all the class and swank of a rooftop bar in New York City -- complete with a birds-eye perspective that changes every 15 minutes.
---
What It Is
Skyline, found in the adults-only enclave aboard half of the ships in Disney's fleet, is a bar that exudes a metropolitan vibe, with rich woods and a black granite bar. The bar's backdrop is a series of high-definition screens that show panoramic views of the skylines in several major cities, which vary by ship: Paris, London, Barcelona, Athens, Florence, Budapest and St. Petersburg on Disney Fantasy and New York, Chicago, Rio de Janeiro, Paris and Hong Kong on Disney Dream. The drink menus, which also differ by ship, are themed after these locations. If you want to get cozy, this venue also offers a digital fireplace.
---
Price
Drinks, themed for major cities, range in price from $9.75 to $11.25.
---
Menu
Note: These menus are samples and subject to change. The first two pages outline the drinks on Disney Dream, while the last two pages represent menu options from Disney Fantasy.
---
Ships
You can find Skyline in the Europa adults-only area on Disney Fantasy and The District, also for adults, on Disney Dream.
Still thirsty? Read more about bars on Disney Cruise Line.
Show Disney Prices