Our Experience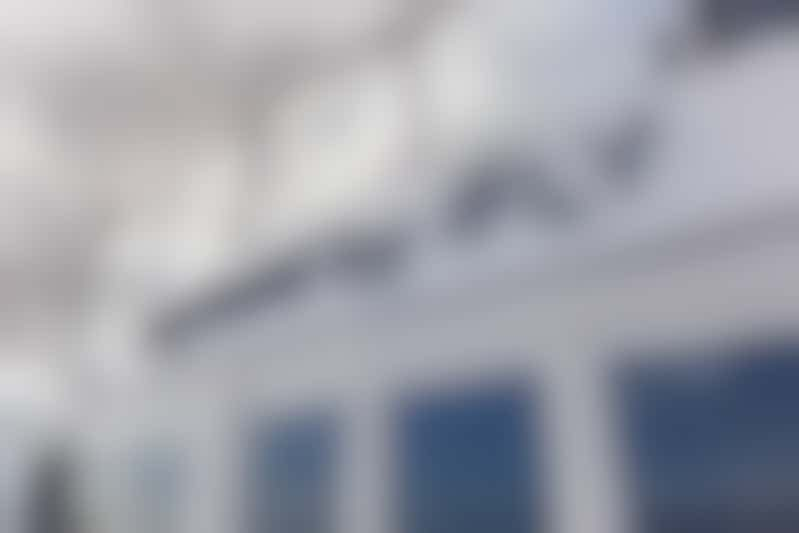 There is possibly nothing in the world that frightens me more than the thought of standing at an open door of an airplane (why would you do such a thing?!). I prefer to keep my seat belt fastened, thank you very much. But flying around in a wind tunnel, a few feet off the ground, with an instructor ready to catch me if I fall? I'm down with that.
That's how I found myself waiting in line to try Ripcord by iFly on an Anthem of the Seas cruise. The activity is free for every passenger to try once, so even if you chicken out at the last second, all you lose is time.
Sessions are done in small groups of 10 or so people. We began our adventure in a not-so-exciting way, by watching instructional videos on hand signals (you can't really have a conversation in a wind machine) and proper form (the goal is to fly horizontally and steadily and not go careening out of control around the tunnel). Our instructor then came in to go over what we learned and to crush the dreams of all the daredevils who thought they'd be doing flips and dives like in the Royal Caribbean ads. Sorry, folks, not only is the wind speed used not strong enough for fancy tricks, you can't learn cool moves in a 60-second flight attempt.
Next it was time to suit up. We all put on very attractive blue one-piece suits (with handles for your instructor to grab), tight-fitting goggles and helmets. I wasn't wearing lace-up shoes, so the instructors gave me a pair to wear, and I had to stow all my jewelry (except that wedding ring that never ever comes off -- even in high winds) in a locker. The dress-up part of the event was prime selfie time -- partly because we had to wait until the group before us finished, and partly because you can't take your cell phone into the tunnel to take flying photos. (You can't take anything into the simulator, even GoPro video cameras or jewelry, because any object that could become loose becomes a danger to the object, the tunnel or the people inside.)
When our turn came, we trooped from the Deck 15 office/classroom/locker room up to Deck 16 where the simulator stands and entered a glassed-in cage attached to the tall glass tube that's the flight zone. This is when I realized that there's a viewing area next to the tunnel (it also overlooks the FlowRider surf simulator) so friends and strangers can have a jolly old time, watching shipmates on either side do crazy things and make fools of themselves. Eek!
I hate sitting with butterflies in my stomach, so I was one of the brave souls to fly first. To enter the tunnel, I braced myself against the entrance and then fell forward inside, keeping my body in a line. The instructor positioned me, so I was Superman-style, arms extended but elbows bent, face up. I realized there was a ship photographer outside, capturing the moment for posterity, so I focused on smiling – only to discover that an open mouth in a wind tunnel causes you to start drooling. Lovely.
It's loud in the tunnel and while you feel the force of the wind, it's not hard to breathe like on a roller coaster. I had no sense of how high off the ground I was or whether I was horizontal or at an angle, but the instructor seemed satisfied, so I just tried to enjoy what I was doing. I can't imagine how you'd gain control of your limbs enough to do flips and tricks -- the whole event felt a bit out-of-body.
Sixty seconds is exactly enough time -- it doesn't go by in a flash, so you can take in the experience, but you also don't tire out so you lose control. At the end of each session, the instructors up the wind speed and do a bit of showboating themselves; I watched in awe as our instructor did backflips, twisty turns and huge jumps and dives. I'm not sure that level of aerial gymnastics is for me, but it's nice to know that if you catch the indoor skydiving bug, you can always find an iFly location near you after your cruise.