SkyCourse: What Is This Feature on Carnival Anyway?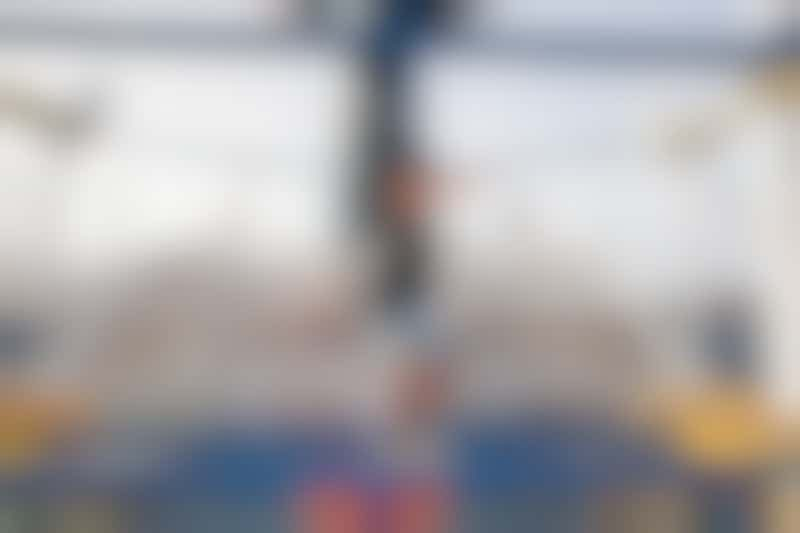 The SkyCourse ropes course is set up above the SportSquare on an outer deck at the top of each ship. The course forms a circle with two tracks, one easy and one hard. From experience, we can say that the easy course isn't necessarily all that easy!
The ropes course is set up as a series of challenging traverses with round platforms in between so you can rest, wait for the person ahead of you to finish (two people can't be on the same rope bridge at one time) and plot your course.
A section of the course could be a swinging bridge, a narrow balance beam or a rope net to climb across. We found the most challenging sections to be the ones without good hand grips because you really had to focus on balancing. That said, once you're on the course, you can finish it relatively quickly.