Dining
Set seating is now a thing of the past on both Crystal Cruises and Silversea. Instead, both lines offer more flexible dine anytime and reservation-style dining at all of their venues. Both offer well-regarded main dining rooms and Italian specialty venues at night. Most, but not all, restaurants are included in the cruise fare.
Choose Crystal Cruises if you love Asian cuisine.
Celebrity chef Nobu Matsuhisu has collaborated with Crystal Cruises for years. His Umi Uma and The Sushi Bar features Asian-Peruvian fusion dishes that get rave reviews from Crystal loyalists. Every cruiser gets one complimentary meal at Umi Uma, but additional reservations carry a per-person fee.
Additionally, the line has developed Silk Kitchen, which serves Chinese comfort food family-style. You can order stir-fried beef, crispy duck salad and other Asian favorites. Silk Kitchen is included in Crystal's cruise fare, though reservations are required at dinner.
Silversea does offer the pan-Asian Indochine on Silver Spirit and Muse; it also features the extra-fee Japanese venues Seishin on Spirit and Kaiseki on Muse.
Or a good churrascaria.
Every evening, Crystal's Marketplace buffet venue turns into Churrascaria, serving a selection of meats on skewers plus South American and Latin tapas. Arrive hungry because you'll be treated to as much pork, steak, lamb, chicken, garlic shrimp and veggies as you can eat. This venue is also included in your cruise fare.
Choose Silversea if you appreciate Relais & Chateaux restaurants, because the cruise line has the one only at sea.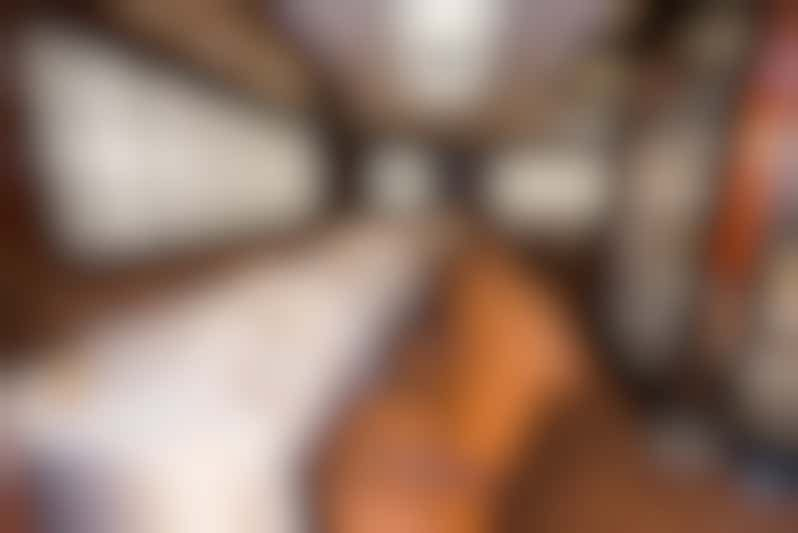 Six Silversea ships -- Muse, Spirit, Wind, Shadow and Whisper, and expedition ship Silver Cloud -- feature La Dame By Relais & Chateaux, a super intimate dining venue with just a few tables. This coveted reservation means you'll have the opportunity to dine at the only Relais & Chateaux restaurant at sea.
Why is that such a big deal? The organization is a collection of the ritziest gourmet restaurants, boutique hotels, classy resorts and impressive villas the world has to offer, and it assisted Silversea with the design of the French-inspired menu at La Dame. The six-course menu can be paired with fine wines, and most diners take the suggestions of the sommelier seriously.
Traditional food is cooked to perfection here and might include things like grilled lamb chops, seared sea scallops or even venison served with a raspberry sauce. There is a $60 per person cover charge to dine at La Dame.
Or if you want to dine under the stars.
On Silversea ships, you can book dinner under the stars at The Grill (also known as Hot Rocks). It's a unique low-key venue on deck with a twist: Volcanic rocks heated to 400 degrees are placed on your table, and you cook your meal of meat, fish and veggies yourself.
If you're worried that you'll over- or undercook your meat, or don't want to cook at all on a cruise, a night out at Hot Rocks might not be right for you; however, this is a nice option when it's formal-optional night and you don't feel like dressing for dinner. The dress code at The Grill is always casual.