A Cruise to Antarctica Is An Adventure For All Ages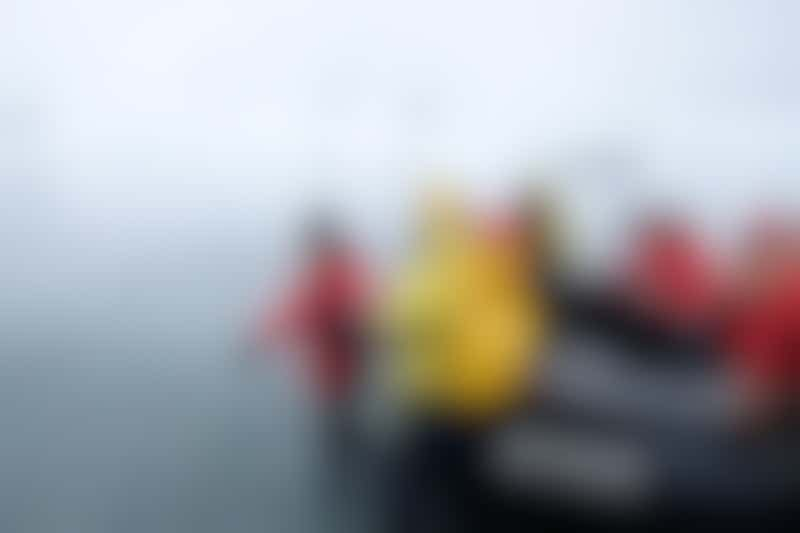 As our Zodiac boat careened through slushy Antarctic waters heading for an iceberg, we approached a magnificent sight: a hulking leopard seal, splayed out on the ice having a morning snooze.
A fierce predator of penguins, the spotted leopard seal lazily raised his head for a moment before plopping it back down. No need to get up for this group of red parka-wearing tourists. He knew we were there, and he also knew we posed no threat. My 12-year-old son, in contrast to the sleepy seal, was beside himself with excitement. Here was a T-rex-faced animal he'd only read about right before his eyes. It was a dream come true.
Our January 2023 cruise to Antarctica on Ponant's luxury expedition ship L'Austral, in partnership with Adventures by Disney, provided these kinds of inspiring moments almost every day, and I was grateful to be by my son's side for them. Whether it was watching penguins cross in front of him in cute little traffic jams using their own penguin highway or climbing to the top of a snowy Antarctic peak together and giving each other high fives, our bond grew even stronger on this trip.
And how we miss those penguins and that singular Antarctica stillness now that we're back home.
This year marks Adventures by Disney's first full summer cruise season in Antarctica, welcoming cruisers as young as 10 (with a recommended minimum age of 12) on the voyages. The company is trying to entice a younger group of travelers to the continent than typically visits. Though some cruise lines welcome children as young as 8 to Antarctica, Adventures by Disney set that age minimum due some of the physical demands of the voyage, which include "wet landings" requiring passengers to occasionally hop out of rubber Zodiac pontoons onto the shore (the boots keep your feet dry).
On our sailing of 161 passengers, about a dozen were under 18, while a previous holiday voyage had a few more kids on board. Ponant's expedition team of nine naturalists works in partnership with Disney Adventure Guides to provide programming that is suitable for all ages, layering science and discovery with just plain fun.