Cons of River Cruising With Kids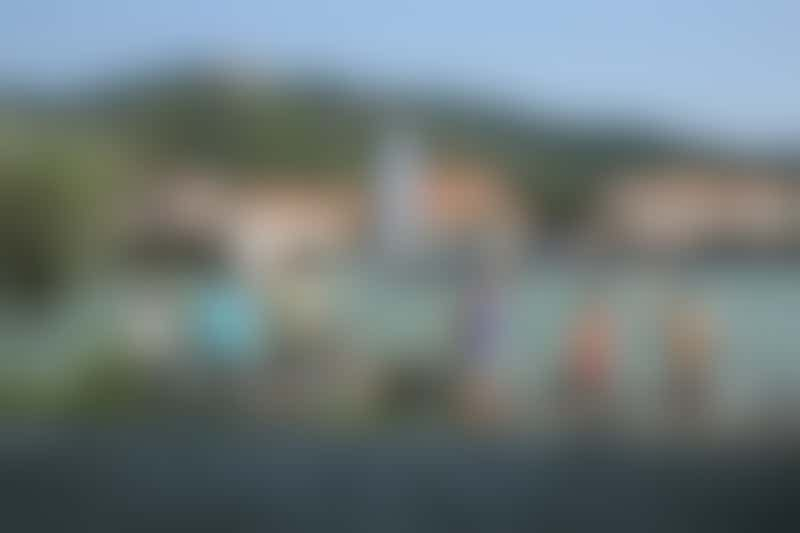 Age Appropriateness
Your level of enjoyment of your river cruise will likely depend on the age and temperament of your kids. Most cruise lines have a minimum age and then a recommended minimum age, which should help guide you as to how doable the cruise will be for your family.
On our Adventures by Disney cruise, our 4-year-old represented the minimum age, while our 8-year-old was the recommended minimum age. Since our 4-year-old is used to keeping up with his older brother, he handled the trip well, with a few hiccups.
First, we did resort to carrying him on several city tours -- something we don't do much anymore at home. In order to keep up with the group tours in cities that require a lot of walking, we gave our fair share of piggyback rides.
We also selected excursions that we knew wouldn't be more than what we could handle. For example, the bike rides and long hikes were mostly out of the question for us at our current family phase.
Toddler Flare-ups
On one excursion to an Austrian salt mine (which required a three-hour bus ride), our 4-year-old decided at the last minute that he didn't want to wear the required miner's uniform. No amount of convincing or bribing would change his mind, so we had to leave the ride altogether. This is standard operating procedure in the life of preschoolers, but a river cruise vacation can feel a bit higher stakes than normal.
We also witnessed some of the younger kids having occasional meltdowns. Given the aggressive itineraries which don't leave a lot of time for naps, this is probably more likely to happen with younger travelers.
If you take a river cruise with little ones, it's best to guard yourself against disappointment and go with the flow as much as possible.
Fast-paced Port Days
The pace of a river cruise can be deceptive: One afternoon, you're gently sailing down a river snapping photos of castles, and the next day you're at a new port facing a day filled with bus rides, walking tours and museum visits.
This means that in order to make the most out of your river cruise, your family will have to be adaptable and nimble, showing up for excursions on time and keeping up with the group while on tours. Some of the history-based excursions will likely be over the heads of younger passengers.
Families handle these challenges differently. (We often dangled the promise of ice cream for good behavior -- There's ice cream around every corner in Europe!). Consider how your children handle the occasional bout of boredom or disappointment, and whether they are likely to complain on long walks. If they are unhappy, you're not likely to be able to fully enjoy your trip, either.
Bathroom Access
For our family, the challenges to river cruising (and Europe, in general) really came down to one main thing: bathrooms.
Small bodies require more frequent trips to bathrooms, and prior visitors to Europe know that a freely available WC isn't quite as common as it is in the U.S. We were grateful to have pretty constant bathroom access both on our ship and on our shore excursion buses, and I was not above paying any amount of euros for an emergency pit stop on land. This would not be as much of a concern with older children.
---