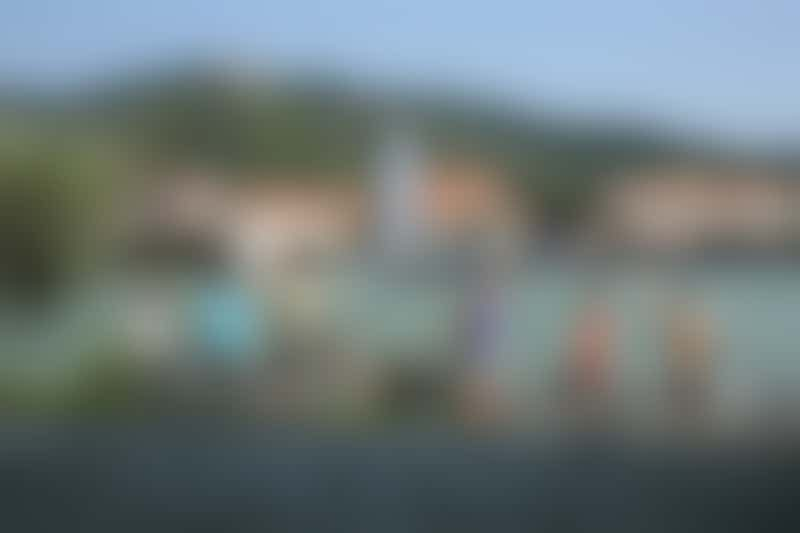 Guided bicycle tour in Durstein, Austria (Photo: AmaWaterways)
How are shore excursions on a river cruise different from those on an ocean cruise?
The biggest difference between ocean and river excursions is that most river cruises include at least one complimentary shore excursion per port in their fares. Most oceangoing lines (with the exception of a few luxury lines) charge for all shoreside tours.
For the most part, shore excursions on river cruises are more cultural or educational than you'll find on their ocean counterparts because they sail through in-land areas with historical or regional significance. You'd be hard pressed to find a planned excursion to a beach resort, like you see on typical Caribbean cruises, not only because there are no ocean beaches nearby, but because history and culture, rather than sun and fun, top the agenda.
Traditionally, river cruise shore excursions center on walking or bus tours, or a combination of both. That's beginning to change, as river cruise lines realize that their passengers are active and want variety on their vacation. So you might see bike tours, wine tastings, choral concerts and more on the excursion list.
Are all shore excursions included in the fares?
Most river cruise companies, including Viking, Vantage, Crystal, Uniworld, Avalon Waterways, Grand Circle, Emerald Waterways and AmaWaterways, have a few in-depth or special excursions that require an extra fee. Often, these are experiences that require a smaller group, such as an organized bike tour through Austria's Wachau Valley or truffle hunting in Bordeaux. If you don't like the idea of paying extra for shore excursions, go with Tauck or Scenic, which include all the choices in your fare.
Are the free tours good? Are the ones that cost extra better?
Because many river cruise lines are either owned or have partnerships with land companies, they have a vast network of local guides with good command of English and a lot of experience under their belts. So chances are, you'll have as good an experience as you would expect from any group tour. (On most river cruises, tour groups are topped at 30 people.) Most of the tours hit the highlights of the port, so if you're looking to see the main attractions, included tours are the way to go.
Because they cost money, the extra fee tours are generally more intimate than the ones that are included, with fewer people. They are also usually more specialized than the complimentary ones, often involving cooking, a specific historic event, wine and beer or an excursion to places that are farther away from where the ship is docked.
Do I have to take the included tour? If I don't take the free tours, do I get any money back?
No one will make you take a tour. If you're worn out from an all-day excursion the day before, you can opt out and relax on the ship (keeping in mind that river cruise vessels do not have the myriad activities that you find on ocean ships). A caution, though: You might feel left out that night at dinner when everyone is discussing what they saw that day! If you skip out, you will not get a refund.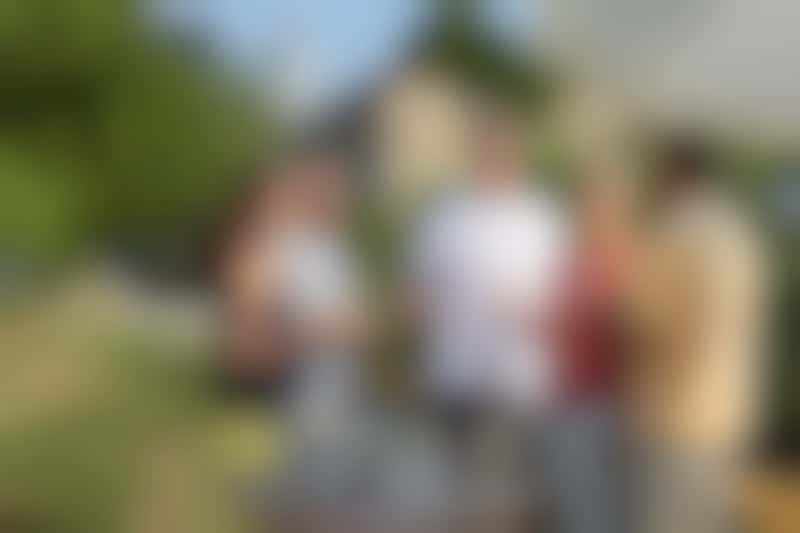 Durnstein wine tasting, Austria (Photo: AmaWaterways)
What types of shore excursions can I expect to choose from in any given port, and how many are there?
The amount of choice you have in a particular port depends entirely on the size of the city. A stop in tiny Rudesheim may only have one shore excursion, while Strasbourg may have multiple choices. A good rule of thumb: If a ship is docked in one port for the entire day, you will likely be able to choose a full day tour, or two half-day tours. If the ship is making a short stop -- like in Braubach to tour Marksburg Castle -- it's likely there's only one tour available.
Do river cruise lines have special programs on shore? Do they run tours in the evenings?
Long hours of summer daylight mean that river cruises occasionally schedule excursions at night for passengers. Often these are based around local culture, such as a musical performance in St. Petersburg, Russia; a meal in a castle or historical building; or a pub crawl in Cologne, Germany. But the evening fun doesn't stop when the season ends. A highlight of many Christmas market cruises is the ability to check out the stalls and vendors at night, snacking on sausages and gluhwein. You can either do this as a planned excursion with the group or on your own.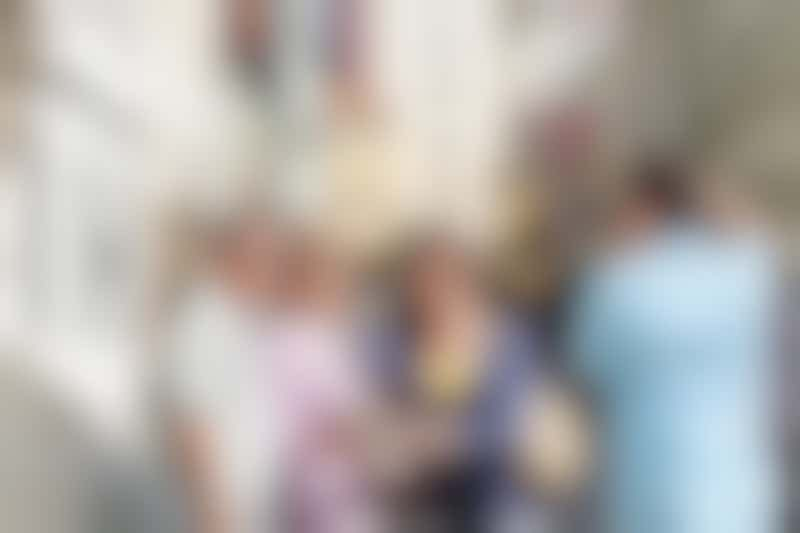 City tour in Bratislava, Slovakia (Photo: AmaWaterways)
Do I have to sign up for excursions in advance?
On most river cruises, you will not need to sign up for the included shore excursions; the line generally expects that you will be doing them. An exception is if you have mobility issues or concerns. In that case, you should let the cruise line know in advance, and inquire if they divide the group by walking ability.
If the cruise line offers a choice of excursions in select ports, you will usually sign up on the ship.
Many lines are now allowing passengers to book additional-fee excursions online in advance. Avalon does this, as does Uniworld. On Viking, you can book these on the ship.
Are shore excursion groups broken down by ability?
Almost all river cruise lines have separate excursion groups for people who have difficulty walking. An exception is CroisiEurope, which divides its shore excursion groups by language, due to the large numbers of passengers from different countries.
Are there any opportunities for active shore excursions on a river cruise?
Exercise on a river cruise used to be limited to walking around town (which still can be strenuous). But in their quest to attract new and younger passengers (and realizing that people are active well past retirement), river cruise lines are offering more active excursions such as biking, hiking and kayaking. Keep in mind that many of these more active options will carry a fee. Don't want to pay? Many river cruise lines are also putting bikes onboard, so passengers can take them out in port on their own.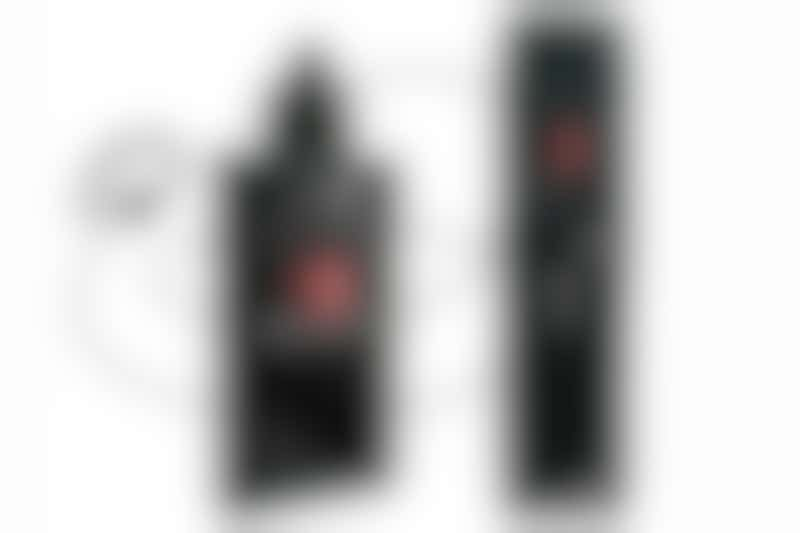 Quietvox headset (Photo: Quietvox)
What is the Quietvox headset I'm supposed to bring on tour with me?
In your cabin, you will find a radio headset on your desk. This wireless headset is meant to be used on group walking and bus tours. (Don't worry, you'll get clean earbuds and lanyards.) While the gear might seem complicated, it's actually easier than it looks. When you go on an excursion, your leader will either tell you which channel to set the device on, or it will be set for you. Plug in your earbuds and voila! You will be able to hear the guide's commentary, even if you're 10 feet away (although be careful walking too close to another group, as sometimes signals get crossed).
Is it easy to arrange independent shore excursions on a river cruise?
Unlike an ocean cruise, river cruises are more structured in nature. Ships may only tie up in a small town for a few hours, giving you little time to arrange an independent shore excursion, at least during the day. There's nothing to stop you, however, from wandering around on your own or visiting a special museum. (Just make sure you know what time your ship is scheduled to leave!)
Another factor is the weather. Because river cruises often have to adjust for low or high water, certain stops on the published itinerary can change if the ship can't get there. If you've made plans in advance, you might be out of luck.
If you are still itching to go out on your own, consider skipping dinner and making an evening of it on shore. Most river ships tie up near local towns for the night, and you are free to walk into town for a stroll, dinner or a nightcap.
How can I learn more about river cruise shore excursions?
Best Amazon River Shore Excursions
A Guide to Accessible River Cruises
TheWhat to Expect on a River Cruiseseries is a resource guide, written by Cruise Critic editors and contributors, where we answer the most common questions about river cruises, including dining, cabins and suites, service and onboard activities.