Where are the best places to go shopping in port?
Almost all cruise ports have shopping areas nearby that are geared to tourists; some even have souvenir shops within the terminals. Major destinations in the Caribbean and Alaska often have entire blocks of stores selling souvenirs and duty-free items. If you're seeking typical mass-produced T-shirts, mugs, postcards and gift items, you won't have to look far.
If you're going for something a little more authentic or locally produced, savvy shoppers seek out port guides (from independent sources like Cruise Critic, not the shopping guides issued by the ship) for information about where to find souvenirs that best reflect the destination. We also like to seek out local artisans at markets, street fairs or galleries. Good places to find these include the port's or destination's website or the Cruise Critic forums.
And don't forget grocery stores! Besides allowing you to learn about the regional food habits, grocery stores usually have local candies, cakes, cookies, canned goods and beverages (including beers and wines) that make nice souvenirs for the folks back home (at lower prices than you'll find in an airport). Just remember that airlines won't let you carry on liquids, so be prepared to pack away any wine or liquor you purchase prior to a flight home.
If I book an excursion with the cruise line, will I still have time for shopping?
Yes, most sightseeing-type shore tours include free time for shopping. In some ports, you can even book a shopping-specific tour. Activity-oriented excursions like water sports, boat rides or ATV adventures may not have shopping time built into the schedule, but in most cases you will still have time following the excursion to explore shopping near the port on your own before all-aboard.
Can I use U.S. dollars in port?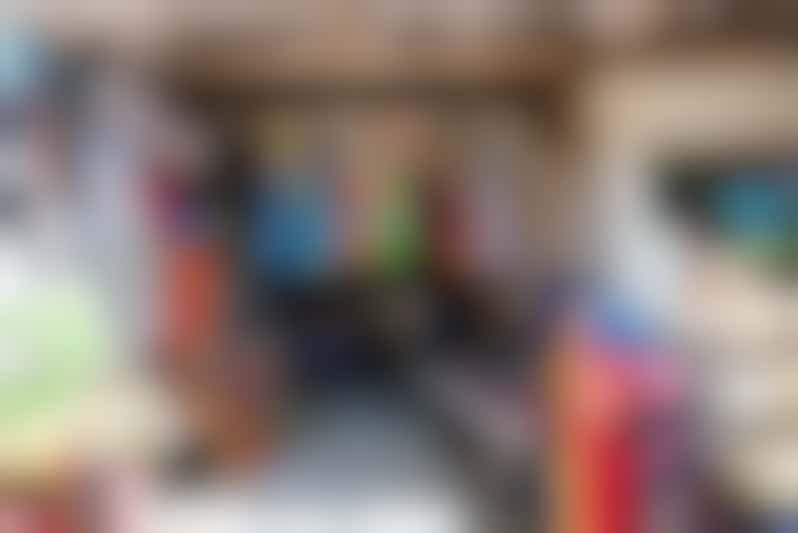 Costa Maya Port
In some Caribbean, Asian and Middle Eastern countries, as well as Mexico, vendors will accept U.S. dollars (or euros or British pounds); in Europe, they typically will not accept dollars. You'll get more for your money if you use local currency, as the conversion rates will be more favorable. If you do pay in dollars, expect to get your change back in local currency. Your daily cruise planner will generally let you know what the official currency is in each port of call.
Where can I get local currency?
The easiest place to get money is from an ATM, which usually accepts debit and credit cards and offers a better exchange rate than a currency exchange office. Cruise Critic port guides tell you where you can find machines close to the ship. Before you leave, find out if your bank or credit card charges international withdrawal fees; although most do, you can find some that don't. It's also a good idea to alert your bank that you're traveling; otherwise, it might freeze your ATM card if you try to withdraw money from a foreign bank.
Another option is to change your dollars at a currency exchange. Keep in mind that you'll likely pay a service fee, and the rate of exchange might be less favorable. Some ships have currency exchanges onboard, although you shouldn't count on it. In some ports, banks are another option for exchanging your currency.
Will vendors and store owners accept credit cards?
While most boutiques, art galleries and duty-free stores accept credit cards for payment, you will probably need to pay cash if you're buying souvenirs from a market stall. Usually the more expensive and fancy the shop, the more likely they are to accept plastic.
Be aware that, in many European countries, you'll either need to use a debit card with a four-digit pin or a credit card with a chip and pin combination. (Credit card authorizations using only the swipe of a magnetic strip and your signature often won't work.)
Can I haggle over a price?
Whether you can bargain down a price depends both on where you are and the type of shop you're in. Most Northern European countries, as well as Japan, Australia and New Zealand, frown on haggling. But if you're in many other places in the world, including the Middle East, Mexico, the Caribbean, Southern Europe, Central America, Southeast Asia and India, haggling is not only OK, it's expected (luxury boutiques possibly being the exception).
To bargain effectively, start by offering a price that's lower than what you'd like to pay -- perhaps one-half or one-third of the marked price. Let the shop owner counter and go back and forth. You can always pretend to walk away if you're getting nowhere, although be prepared to lose if you're bidding too low. Another tactic is to see if you can buy two items for the price of one or multiple items for a discounted rate.
Haggling can be spirited fun or a huge hassle, depending on how you approach it. But please remember: It's poor form to haggle over a few pennies in poverty-stricken countries where the money means far more to them than it would to you.
What does "duty-free" mean?
Many ports in the Caribbean and Bermuda have stores that are duty-free. They sell items that exclude the local VAT (value added tax, similar to sales tax), which can be as much as 50 percent of the price of a product. When you purchase something in most foreign countries, taxes are included in the price you see on the tag. When you buy something -- usually perfume, purses, jewelry, watches, makeup, cigarettes or alcohol -- duty-free, you're basically avoiding local taxes.
Is duty-free a good deal?
It can be. Since alcohol, jewelry and other luxury items can come with high taxes, they're generally cheaper when you buy them duty-free. However, sometimes that means base pricing is higher. Your best defense is knowing how much the item you want would cost you at home.
What if I bought something in a store that isn't duty free? Do I still have to pay the local VAT?
If you buy your souvenirs in a shop that is not duty-free, you will have to pay the VAT. But if you shop at a participating retailer, you may be able to get back the money you spent on VAT. (Stores in the know usually have a "Tax-Free" sign in their windows or at the registers.) Bring your passport with you and get the refund forms from the store. You'll want to make sure that you fill out the form completely and have your receipt stapled to the document.
Some stores will then mail the form in for you, so you can get a refund direct to your credit card. Or you can mail it yourself when you get home, within an allotted time period (which depends upon the country). If you're debarking and flying home from a European Union country, there's a customs window in most airports where you can get your documents stamped and get an immediate refund.
Will I have to pay customs fees on items I bring back from my trip?
Costa Maya Cruise Port
You can bring home purchased goods worth up to a certain dollar amount before you start paying customs fees, per U.S. Customs and Border Patrol. That amount depends on where you've traveled.
The limit for U.S. residents traveling to the Caribbean is $800 worth of merchandise (including up to 2 liters of alcohol). The limit for the Virgin Islands is $1,600. Travelers are only allowed to bring in 1 liter of alcohol from Europe duty-free, but the overall limit is still $800.
Check with your home country's customs officials regarding which rules apply based on the country you're from and the country you're visiting.
Is there anything that I can't bring back?
To prevent the spread of invasive species, U.S. Customs forbids returning Americans from bringing home most plants, nuts, fruits, vegetables, meats and soft cheeses. This might seem unfair when all you want to do is bring home some Italian salami, but the regulations are in place to stop diseases, such as mad cow disease.
And what about those Cuban cigars? The status of travel between the U.S. and Cuba remains an ever-changing issue and restrictions cover Cuban products even when they are purchased in a third country. It is currently legal for a U.S. citizen to purchase Cuban cigars in a third country in quantities for personal consumption, either while in the third country or to be brought into the U.S. in accompanied baggage.
How can I learn more about nonalcoholic drinks on my ship?
You might like the following articles:
---
The What to Expect on a Cruise series, written by Cruise Critic's editorial staff, is a resource guide, where we answer the most common questions about cruise ship life -- including cruise food, cabins, drinks and onboard fun -- as well as money matters before and during your cruise and visiting ports of call on your cruise.