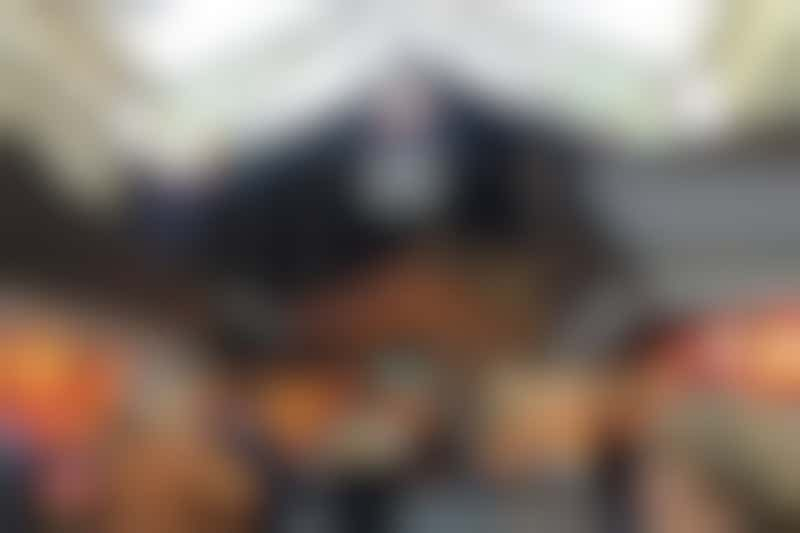 Snack, sip wine, and buy souvenirs at Barcelona's Mercat (Photo: Carolyn Spencer Brown)
Like many European cities, Barcelona offers a huge variety of shopping experiences. And sure, you can hit the Passeig de Gracia, home to the same ultra-luxe and Main Street retailers you can find in just about any major urban locale (think Stella McCartney, Prada, Tiffany, Mango, H&M and Zara). But there's so much more to discover about the culture of Barcelona and Catalonia in its shops and neighborhoods. Check out our five favorites spots for shopping in Barcelona.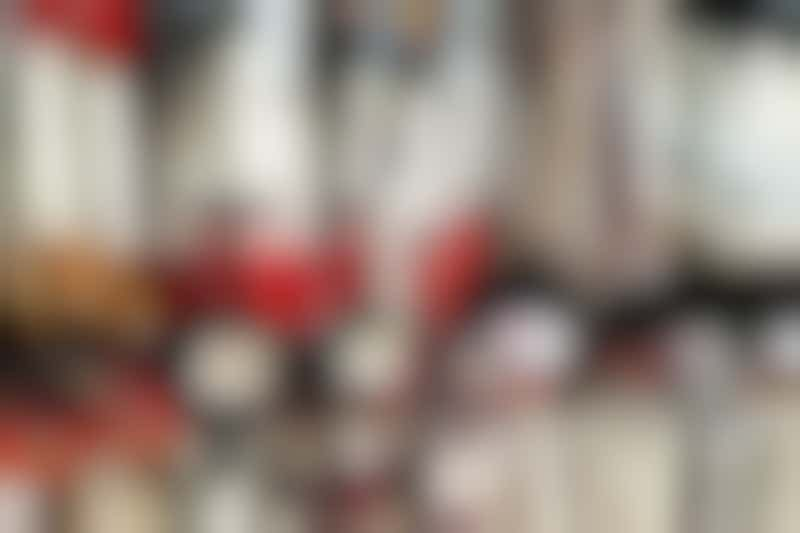 Head to the cellar for local foodstuffs (Photo: Carolyn Spencer Brown)
El Corte Ingles in Placa Catalyuna
If many visitors to Barcelona make a cultural pilgrimage to Gaudi's Sagrada Familia, for shopping enthusiasts the rough equivalent is a trip to the massive El Corte Ingles, Spain's largest department store, in the heart of Placa Catalyuna. There isn't really anything you can't buy there. You can replace toiletries you've forgotten to pack, from drugstore-brand lotions to designer concoctions. It's got fashion for men, women and kids; there are handbags galore; and you can even find a nifty collection of Barcelona-themed souvenirs. But the real reason to traipse to El Corte Ingles is to shop its vast gourmet grocery in the basement. It's got fantastic local treats like Iberico ham, Spanish nougat, and regional wine. Then, head to the top-floor restaurant, which overlooks Placa Catalyuna and has some of the best views in town. If you've got time, it's not a bad place for lunch, either.
The Market
If it seems counterintuitive to visit a massive food market while traveling on a cruise ship that provides all your meals, a trip to Barcelona's Mercat de Sant Josep de la Boqueria will change your mind. It is a fantastic place to find distinctive foodie gifts. We scored some lavender-infused salt, artsy postcards and festively colored chocolates for pals back home. There are also plenty of opportunities for noshing, whether you pull a stool up to a bar to try local Catalan specialties like tripe stew or down a draught of beer. (Even at 9 a.m. there's plenty of demand for brews.) Don't miss the stalls selling fresh fruit juices (we snagged a mango), and we loved the vegetarian stuffed empanadas, all in bright colors (red for tomato and cheese, for instance). While the market has a reputation for being a tourist haunt, it's still a working market that's clean, features high-standards purveyors and is beautifully laid out. It's also an awesome place to absorb the Catalan food culture.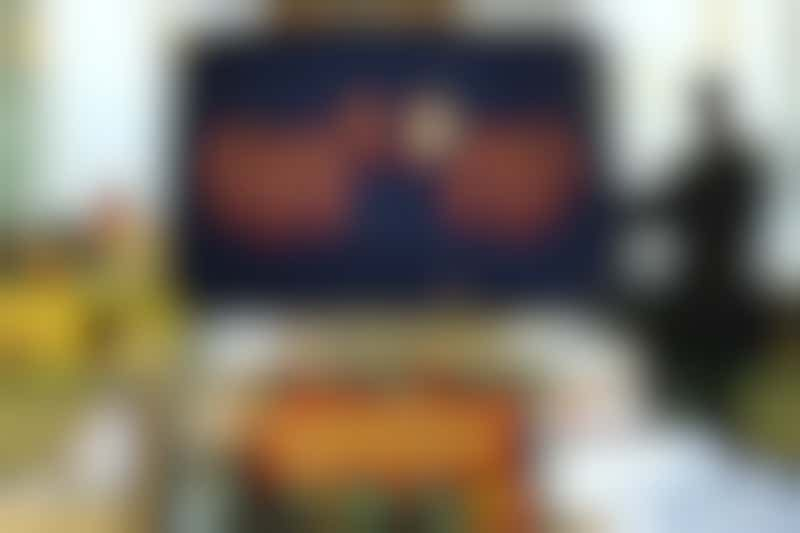 Museums shops offer many avant-garde items (Photo: Carolyn Spencer Brown)
Museu d'Art Contemporani (MACBA)
Certainly, a visit to Barcelona's contemporary art mecca is a must for fans of the genre, but the shop tucked inside the soaring interiors of this Richard Meier-designed museum is definitely worth a detour. Sure, you can buy the usual collection-inspired posters and cards, but the boutique surprises and delights in other ways. We loved the variety of tomes on art from all over the world -- many in English -- and regret that we didn't snag one of the fashionable canvas bags from Olend, a trendy Barcelona design company. While we weren't actually tempted to buy any of its wackier items -- such as a series of visual books on toilet paper or plastic painted trays showcasing a woman's manicure -- we applauded the initiative. One other note: In this vibrant part of Barcelona to the west of Las Ramblas, known as the Ravel District, there are plenty of narrow and winding streets that feature numerous one-off boutiques, so take time to explore the neighborhood.
La Roca Village
Want to shop the way value-oriented locals do? Head out by bus to La Roca Village. It's a bit more upmarket than an outlet mall, but merchandise is definitely outlet-priced. The concept incorporates shops, bars and restaurants in a pleasant village-like setting. Stores include many European high street names like Escada, Furla, MaxMara, L'Occitane, Ermenegildo Zegna and TagHeuer. You'll also recognize some of its brands: Ralph Lauren, Ray-Ban, Jimmy Choo, Brooks Brothers and Burberry. Need restoring? Cafes and restaurants include the Lobby Cafe: An American Bistro, Sushi by Mori, Andreu for charcuterie and the ubiquitous Starbucks.
La Roca Village is about a half-hour's drive from downtown, and the best way to get there is via the Shopping Express motorcoach service. The bus operates from central Barcelona year round and from the port area during the summer. It costs 20 euros round trip.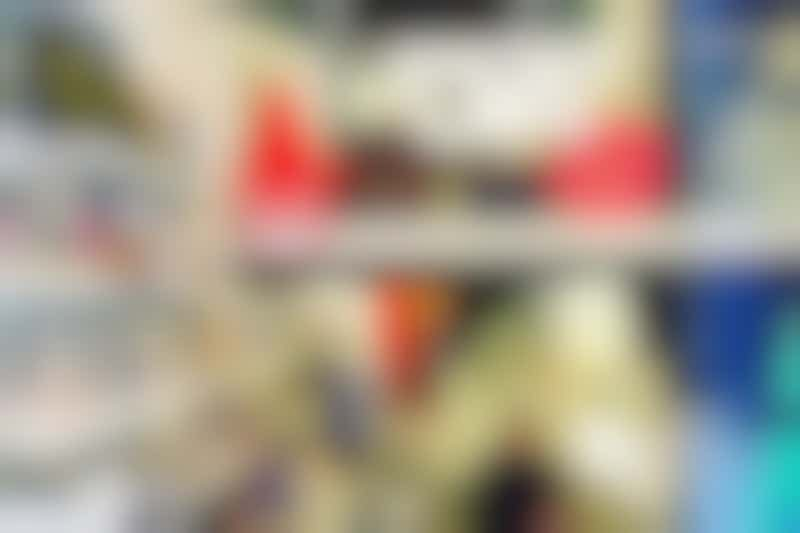 El Born's boutiques offer artisan pieces and medieval ambiance (Photo: Carolyn Spencer Brown)
El Born District
If the treasures of the Picasso Museum, the Barcelona Zoo or the Basilica Santa Maria del Mar aren't enough of a lure, a shopping expedition to this historic district, where streets are lined with mom-and-pop boutiques and alfresco cafes, might win you over. This medieval neighborhood, once home to ugly warehouses and rundown stables, is an up-and-coming boho-chic area. There are few chain retailers. Start on the Passeig el Born, which is known as Barcelona's medieval ramblas, and just wander. The area next to the Gothic Quarter is much more laid back. Great finds on this visit included handmade truffles at Demasie, a 150-year old confectionary shop, and the Linena Atelier, the first women's clothing shop we've seen that advertises "slow fashion." There are fabulous mosaic tiles at Mosaiccos, sly-witted gifts at OMGBCN (the stag heads made out of tartan plaid fabrics were interesting), and Bon Vent, a boutique operated by third-generation shopkeepers who showcase local artisans and crafts, from soaps and handmade leather bags to straw hats. Once you're worn out from retail aerobics in El Born, head over to the Basilica Santa Maria, where you can admire its Gothic architectural splendor from a comfortable seat at one of the sidewalk cafes located in its plaza.