The Seto Inland Sea is often referred to as the Mediterranean of Japan. And with good reason: it has a mellow climate, stunning scenery and fabulous seafood.
The sea is dotted with about 3,000 islands -- large and small, inhabited and deserted -- and it's a spectacular sight to cruise around the calm, emerald-blue waters shimmering in the sunlight. From a distance, some of the tiny islands resemble bobbing mushrooms and the coastal scenery will vary from lush forests and manicured farmlands to small fishing villages.
Stretching between the main islands of Honshu, Shikoku and Kyushu in the west of the Japanese archipelago, the 400km waterway connects the Sea of Japan to the Pacific Ocean.
It is part of the Setonaikai National Park, one of the first national parks to be designated in Japan.
Cruising these waters is a great way to escape Japan's bustling high-tech cities and discover the nation's charms at a gentler pace.
Best Time for Seto Inland Sea Cruises
The Seto Inland Sea region has a moderate climate with a stable year-round temperature and relatively low rainfall levels. Japan's typhoon season is from July to October but gentle seas are the norm.
Seto Cruise Lines
Ponant, Silversea, Seabourn and Windstar venture to the Seto Inland Sea visiting bigger ports and hopping between islands.
Royal Caribbean International, Princess Cruises, Norwegian Cruise Line, Celebrity Cruises, Holland America Line, Costa Cruises, Cunard Line, Crystal and Azamara offer cruises calling at Japan's popular ports and islands.
Seto Cruise Itineraries
Seto's Inland Sea itineraries have something for everyone.
Art lovers, nature worshippers, cycling and hiking devotees as well as scenery fanciers are all catered for with itineraries offering tours tailored to popular interests.
Garden lovers can visit some of Japan's most stunning gardens and history buffs can immerse themselves in the tales behind striking temples and shrines. Many cruises start in Osaka and finish in Sapporo.
Itineraries usually include an international port of call mid-cruise to conform to the maritime law of cabotage (the right to operate sea, air, or other transport services within a particular territory). South Korea often features.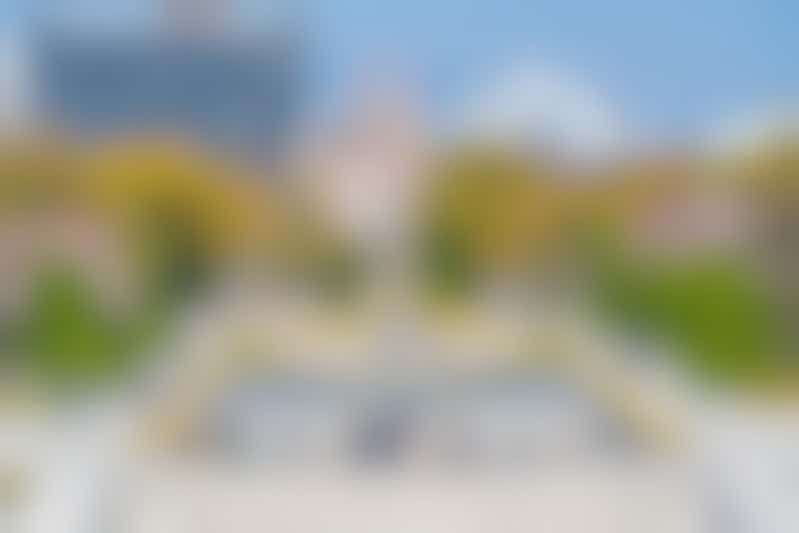 Seto Cruise Port Highlights
Hiroshima was destroyed by an atomic bomb in 1945 and has been rebuilt. The Hiroshima Peace Park and Museum is a tribute to those who lost their lives.
Takamatsu is the capital of Kagawa, Japan's smallest prefecture and the gateway city to Shikoku Island. The port city is also home to Ritsurin Koen, a Japanese-style landscape garden famed for its exquisite waterfalls, chestnut trees, ancient teahouse and ponds full of carp.
Matsuyama on the island of Shikoku is known for its hot springs and onsens, which are among the oldest in Japan. Soak in the famous Dogo Onsen Honkan hot spring bathhouse, which dates back to 1894.
Naoshima Island is an art lover's paradise that includes the vibrant polka-dot pumpkin creations by Yayoi Kusama and the underground Chichu Art Museum, home to works by artists as diverse as Claude Monet, James Turrell and Walter de Maria. Naoshima is one of a dozen islands that participate in the Setouchi Art Triennale. It is also home to the Benesse Art Site, which aims to bring contemporary art and architecture to the inland sea using the islands as the 'canvas for its activities'.
Itsukushima also known as Miyajima, which means  'shrine island' in Japanese, is home to the famous floating torii gate at the entrance to the Itsukushima Shrine. The first buildings were erected around the 6th century and the shrine is a UNESCO World Heritage Site and National Treasure.
Seto Inland Sea Tips
Book Your Cruise Early: Japan is on the hot list for cruising and there are a limited number of cruises available that often sell out far in advance.
Extend Your Pre- and Post-Cruise Stay: Spend a few extra days discovering Japan's charm before and after your cruise. Experience robot cafes, enjoy traditional tea ceremonies or learn how to master chopsticks on pre- and post-cruise packages that usually include Tokyo and Kyoto.
Look for the Most Scenic Routes: The most scenic stretch of the Inland Sea is between Hiroshima, Okayama on Honshu Island and Takamatsu on Shikoku island.
Watch Out for Sea Life Galore: There are more than 500 marine species in the blue waters including the amphidromous ayu (or sweetfish), the horseshoe crab and the finless porpoise.