You've probably seen this kind of deal before: rumors of an extremely low fare, hundreds of dollars less than other published rates for the same cruise. Is there any truth to it?
Travel agents say yes. These exclusive rates can be acquired by a cruise line's best agent partners -- but how do you get in on the deal? First off, look for those emails about an amazing bargain with a price too low to publish; they're often sent by a cruise agency with whom you've done business or have signed up for newsletters.
We talked to some travel agents to get the inside scoop on how these "secret" sales work and how you can buy into the action. Here are the two types of "secret fares" we found, and how you can take advantage of them.
---
One-Off Unpublishable Rates
How It Works
Sometimes cruise lines have cabins left on an upcoming sailing that they can't sell -- maybe it's an unpopular date or airfare to the departure port has gotten really expensive. To sell the cabins, the lines need to discount -- but doing this in a public way could upset cruisers already booked on the sailing at higher rates or undermine their efforts to establish the value of a cruise at a certain rate.
So what do they do?
"Agents receive unpublished offers from marketing partners called 'quiet offers,'" says Rick Kaplan, president of Premier River Cruises, an agency for river and small-ship cruising. "These are non-public offers. Where the listed offer might give $500 off per person, we might have 40 percent off, but can't advertise that."
Regarding the cruise lines, Kaplan says, "People think the lines always have the best deals but that's never been true. If I can say one thing in defense of agents it's that they have your best interest in mind and they work for you, not cruise line."
---
Snagging the Deal
OK, so they do exist -- but how do you get them, especially if they are in the "not publicly advertised" category?
Again, these aren't the kinds of deals you can dig up via a Google search. To be in the know when these deals become available, you'll want to sign up for the email lists of cruise-focused agencies.
Look for agencies that advertise themselves as "preferred" sellers of various cruise lines. That means the agencies sell a high volume of those line's cruises and have good relationships with the lines. In turn, the lines are more likely to offer those agencies deals, knowing they can sell them.
And when you see a message to "call for low rates," definitely call. True, sometimes it's just a gimmick, but occasionally you might stumble upon a deal that's so good, it can't be advertised. And if you cruise a lot, establish a relationship with a travel agent. If you're loyal to them and they know your vacation preferences, they'll be more likely to come to you when they see a great deal.
---
Caveat
These one-off or "unpublishable" fares are often for last-minute cruises and available for a limited amount of time. You'll need to book quickly, especially as only a few cabins are typically available at the lowest rates, and then deal with making travel arrangements on the fly.
Buyer beware: The cabins that are left over might be guarantee cabins that are next to crew quarters or otherwise noisy parts of the ship. Your fare might be cheap, but you might get a less-than-desirable cabin location.
---
Another Solution
If you're looking for added value or bonuses rather than bargain-basement pricing, consider booking a coveted sailing in advance through an agency; there are still unadvertised rewards to reap.
"Booking early will be key if you want the best deal on top cruise lines and itineraries -- popular sailings will sell out quickly," says Scott Koepf, senior vice president of sales for Avoya Travel. "Plus, cruise lines are more willing to incentivize customers with value-adds further out so they can fill up cabin space early. There have been some incredible advance-booking savings [in recent wave seasons]."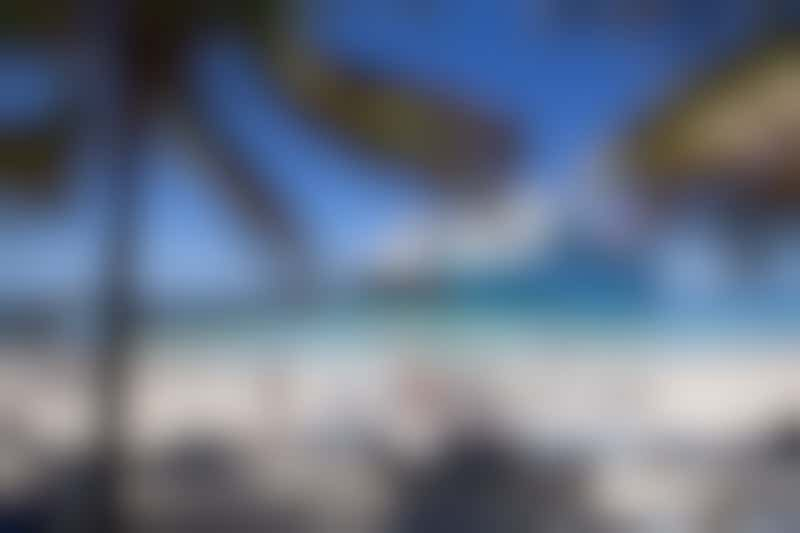 Beach at Grand Turk Port
Group Rates
How It Works
Travel agencies buy group space on cruises far in advance, when fares for those sailings first become available. Because they're buying in bulk -- often paying a deposit on each cabin blocked out -- and because these agencies have worked hard to build relationships with the cruise lines, the cruise lines offer them low rates on these cabins.
"A travel agent may have pricing locked in from months ago that would be far below what the supplier pricing is offering you unmatchable savings," says Paige Barker, vice president of business development for Online Vacation Center.
---
Snagging the Deal
Unlike the one-off, eleventh-hour sales described above, the best group rates can be found more than 90 days prior to sailing. This means these deals are best for people who can book early.
Look for deals on popular sailings (peak travel periods, holidays, popular destinations) -- reason being, if agencies are going to put money down in advance, they want to guarantee that they can sell the cabins later. And the deals won't be labeled as group rates (it's not like when you and your 10 best friends book a group cruise) -- so ask your agent or simply look for the low fares.
---
Caveat
You will need to commit in advance -- but if you work with a trusted travel agent, they should be able to give you a sense of whether you're getting a good deal or if that price is likely to come down closer to departure. "Unless your schedule is completely flexible, I would always recommend book early. This is generally the safest bet," says Greg Coiro, CEO of Direct Line Cruises.
And if you're hesitant to commit so far in advance, remember that you can always cancel or change your cruise prior to final payment without incurring a large penalty.