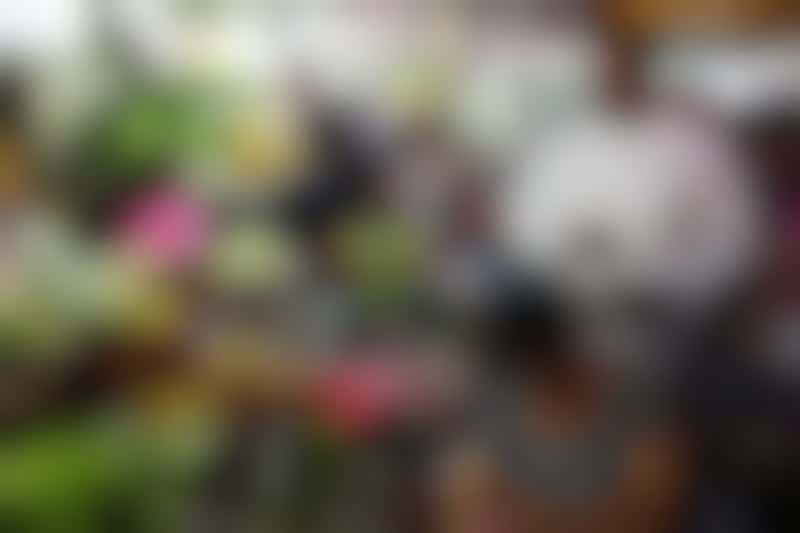 Executive Chef, Guillermo Muro in the city's central market (Photo: Chris Gray Faust)
Luxury Seabourn Cruise Line pioneered the concept of excursions where passengers can visit markets and buy fresh ingredients with ship chefs. After all, the majority of meals onboard are made with locally sourced components. While several cruise lines have since added similar excursions, Seabourn's still remain a standout. The line's Shopping with the Chef excursions are complimentary and are offered at various intervals on a sailing, depending on the itinerary.
What It Is
Blame it on the Food Network and other champions of foodie culture. More than ever, people are paying attention to the source of their food items, looking to farms and local markets for fish and meats, fruits and vegetables. Seabourn's Shopping with the Chef excursions bring the locally sourced movement to the high seas, allowing cruise passengers to tag along on buying trips and see exactly where the ship gets its fresh ingredients for meals. Tours are free and take place in the early morning or afternoon, generally lasting 90 minutes to two hours.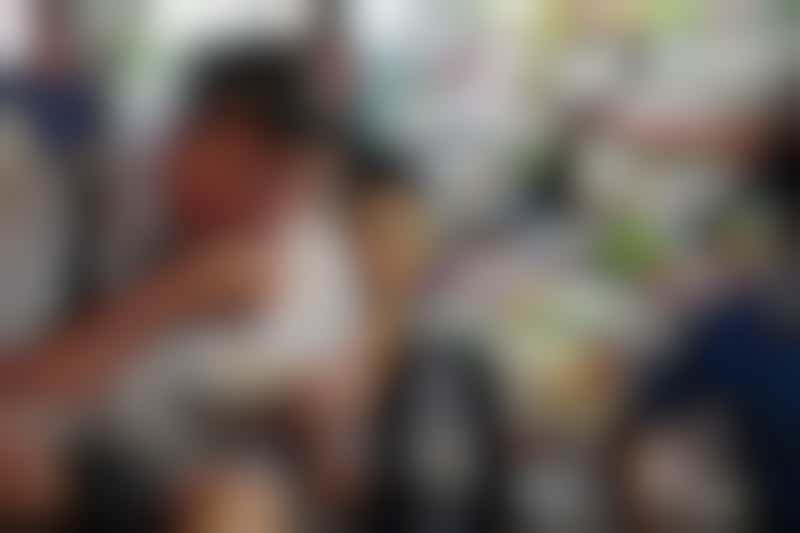 Seabourn passenger sampling durian (Photo: Chris Gray Faust)
Our Experience
We joined Seabourn Sojourn's Executive Chef, Guillermo Muro, and about 15 other people for the 10-minute bus ride from Ho Chi Minh's port on the Saigon River to Cho Ben Thanh, the city's central market.
Along the way, Muro shared his shopping list: baby turnips, blueberries, spring onions, cabbage, celery, lemons, leeks and ripe bananas. The day before, blue shrimp were on the agenda, for a special meal he'd be preparing that night in the ship's Colonnade. "I'm buying 20 kilos of each," Muro said, of his veggie list. The sheer volume proves that Shopping with the Chef isn't merely staged for tourists. "We actively need these items on a daily basis."
The bus pulled up to the market, and we entered the fray. Muro moved deliberately through the market, ignoring pleas from vendors along the way. Selecting a stall is a complex process, Muro said; before anything is bought for passengers, the chefs visit on their own several times on earlier trips, making sure the produce, meat or fish stands up to the line's standards. Info on the best vendors is shared throughout the fleet, and within the markets, the chefs rotate between a few, so they can maintain the best prices.
Before we bought veggies, though, Muro spotted a teaching moment. He stopped by a stall piled high with coffee canisters and pointed to one with a pointed-nosed furry creature on it. "Weasel coffee!" Muro told the group. "Have you heard of it?" We have. Civets, or weasels, eat coffee cherries and then, ahem, process them through the digestive system. The coffee is gathered from the poop (and cleaned before it's sold, of course).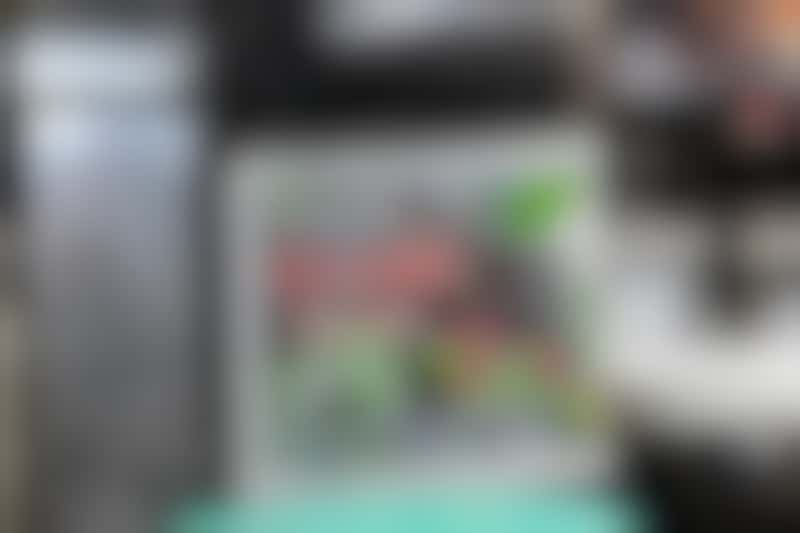 Bottle of weasel coffee (Photo: Chris Gray Faust)
Civet coffee doesn't come cheap. A kilo costs $100, Muro said. Still, he bought some, to serve at afternoon tea in the ship's Observation Lounge. There, it will be cold pressed into a glass with sweetened condensed milk. (And yes, we tried it. Weasel coffee is, indeed, smoother and less bitter than traditional coffee beans. We'll refrain from the obvious jokes.)
Back in the market, Muro moved on to his produce vendors and the haggling began. Muro pointed to some gorgeous-looking leeks. "I will take all of them," he said, via a translator, to the vendor's delight. A woman held up a green mango for his inspection. "Do they have ripe mangoes?" Muro asked. "If so, I'll take them all." Sadly, the vendor shook her head. No mangoes will be sold today.
What about the infamous durian fruit, a passenger asked.  Muro laughed. "We can try it here, but it is absolutely not coming on the ship." He pointed to the spiky fruit, and the vendor took it off the shelf, putting on gloves before cutting. A sewage smell rose from the fruit, and one of the market women offered us a plastic glove. We gingerly broke off a piece of fruit for a taste. While it's not as disgusting on the tongue as it is on the nose (once you get a whiff, the unfortunate aroma sticks with you for a while), durian fruit has a soft and mushy texture; it's not likely to become a Western favorite. We wrinkled our noses and silently thanked Muro for protecting Seabourn Sojourn from its presence.
After 90 minutes, Muro was ready to go; he needed to get back in time to start preparing lunch from the ingredients he just bought. The crates of purchased produce were carried to the ship. Total cost? 1,401,000 dong, which seems expensive until you convert the currency; it's only $62. By buying fresh and local, Seabourn is actually saving money -- and making meals much more interesting for its passengers. The tours have become a highlight.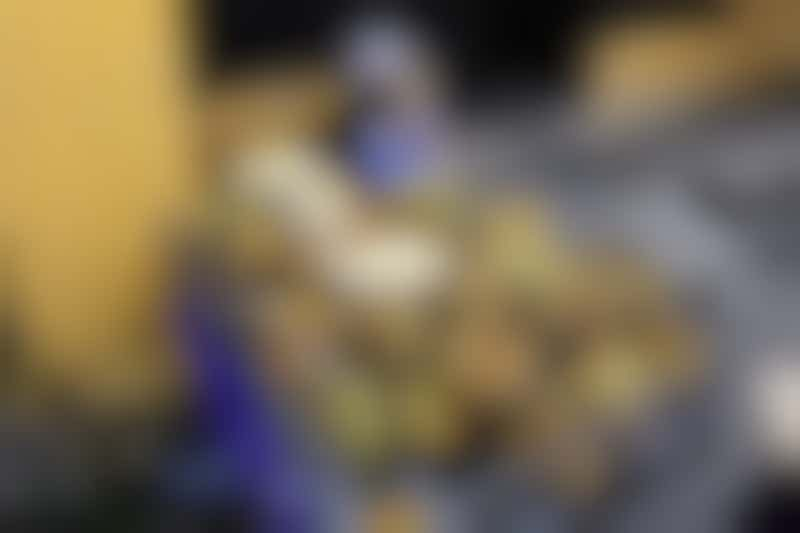 Local selling durian (Photo: Chris Gray Faust)
Worth a Try?
Absolutely. We had so much fun on our Ho Chi Minh excursion, we signed up for another in Laem Chabang, the port for Bangkok, Thailand.
Things to Note
Market tours are not for the squeamish; if you can't handle smelling raw meats or seeing fresh fish being plucked from barrels to meet their demise, you might want to think twice. While Seabourn sources its purveyors carefully and only buys from known vendors, the market overall can be chaotic and messy. Wear shoes that you don't mind getting wet or dirty.