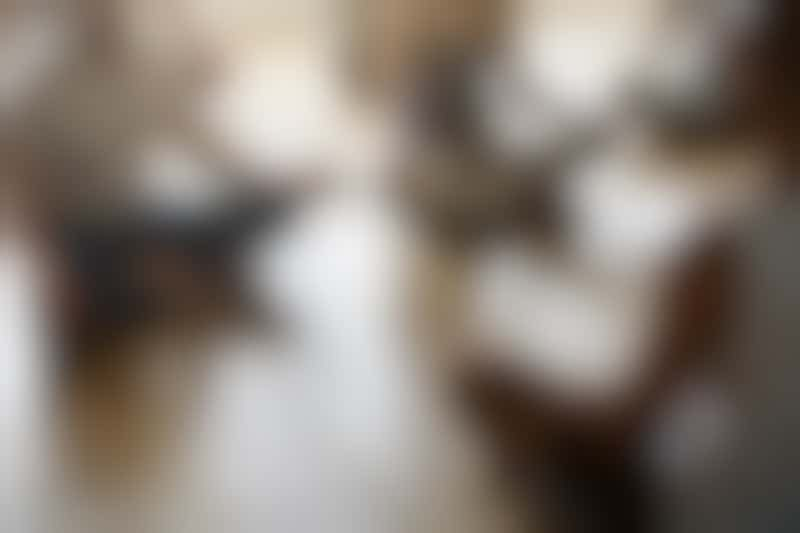 Yoga is part of the Dr. Andrew Weil Wellness Program on Seabourn Cruises (Photo: By Rawpixel/Shutterstock)
What if you could take that state of utter relaxation you find on vacation and bring it home with you? Seabourn's partnership with Andrew Weil promotes mindful living, so you can learn how to live better on your cruise and take those skills with you when you're back home.
What It Is
Spa and Wellness with Dr. Andrew Weil is a healthy living program that combines yoga, meditation, sound bath therapy and seminars on how to live better and more happily. Tours with wellness components are coming soon. The program on Seabourn is flexible; passengers can take an individual class or book a spa treatment, book a package that combines many of the key aspects of the program, or really devote a cruise to wellness and attend every fitness class and wellness lecture for a theme cruise of their own making. Each cruise has a Wellness Coach who leads the classes and seminars, promotes the program and offers one-on-one consultations with passengers. The program launched on Seabourn Encore in 2017 and will be fleetwide by the end of the year.
Our Experience
The Wellness Experience by Andrew Weil had just come to Seabourn Quest when we sailed with the luxury line, so we tried out a variety of the wellness programs.
Yoga:
As part of the mindful living program, Seabourn ships offer daily yoga classes, with a few themes (chakra yoga, signature flow yoga, heal the mind and heal the body yoga). Most classes take place in the morning with a handful in the afternoon, itinerary permitting. The flow class we did fell somewhere between "cruise ship yoga" (glorified stretch classes with some downward dogs thrown in) and real-deal studio yoga. The wellness coach led us through legitimate yoga movement sequences, referring to the poses by their Sanskrit names. Of course, the classes are only 30 minutes (compared to the 90 you typically get in a dedicated studio) and need to accommodate a variety of ages and abilities, so they won't be the hard-core yoga workout you might be used to at home. You can book an individual 50-minute yoga session for a fee.
Sound Bath:
One of the much-hyped (by the wellness coach) aspects of the Andrew Weil program is sound bath therapy. Yeah, we didn't know what that was either. Basically, the wellness coach has a series of special bowls that are tuned to play different notes when she hits them with mallets. The coach plays the notes in sequence while you lie on a mat, and it's supposed to bring you to a deep state of relaxation. Mostly, it made our head hurt. If you don't like the sound of running a wet finger around the edge of a crystal glass, you won't like sound bath therapy. If you're considering either the 50-minute class or the personal sound bath spa treatment, we recommend taking the free group class on an early day in your cruise to make sure you like the sound bath and truly want to pay for more. (There's also a combination sound bath and acupuncture class, which focuses on opening the heart, but sounds like a hippie torture tactic to us.)
Meditation:
Meditation is an activity that we always consider doing and never actually do. Seabourn now offers guided meditation daily at 7 a.m. in the card room, so we were excited to try it. However, we fell into a stay-up-late, sleep-til-eight schedule on this cruise, and only managed to drag ourselves out of bed before 7 a.m. once. (Apparently, wellness fiends need to be early risers, too.) The meditation is held in the card room, sitting on chairs, so very accessible for those who dislike or cannot sit cross-legged on the floor for half an hour. However, it wasn't really guided. The wellness coach started us off, telling us to breathe and think about the wellness theme for the day ("gratitude") and gave us a mantra to repeat. But after that, we were on our own to meditate for the next 20 minutes. As a novice, I would have liked more guidance; I tried chanting the mantra but my mind kept drifting to things like what I was having for breakfast and my upcoming Zodiac tour.
Other Wellness Activities:
With an action-packed itinerary, we didn't have the time (or money) to try all the components of the Andrew Weil program. These included wellness lectures on topics such as healthy sleep and spontaneous healing. The teachings are taken from Weil's writings and delivered by the wellness coach.
As we mentioned earlier, you can book wellness-focused spa treatments, such as acupuncture and the amethyst crystal sound bath healing treatment, which is 50 minutes of lying on an Amethyst Bio-Mat (which uses infrared light and negative ions to reduce stress) while the therapist uses the crystal sound therapy bowls to bring you into a deep meditative state. Our guess is you'll either find this incredibly relaxing or a load of hooey.
If you are all in with the wellness theme, you can save by booking the Mindful Living Package, which costs $499 and includes a three-day pass to the ship's thermal suite, individual mindful living assessment, body composition analysis, one 50-minute body treatment, the amethyst crystal sound bath spa treatment, a special yoga and meditation class (not on the regular schedule), one sound bath class (also exclusive to package holders) and a tote bag containing a mindful living brochure, journal and body scrub).
Worth a Try?
Definitely. We are not the type to regularly balance our chakras, but we'll try anything once -- especially if it's cheap. Do check out the complimentary meditation and sound bath classes because the only thing you have to lose is a half-hour of your time (and possibly some sleep) -- and you might gain new inner peace or a deep sense of relaxation. The $15 yoga classes are good value; even though the regular group fitness classes on Seabourn are free, $15 is not bad for small-group, better-than-average cruise ship yoga. (Time yours right and you'll get a private or semi-private class at a steep discount.)
We would only recommend the pricier treatments and packages if you are a devoted wellness enthusiast or are committed to becoming one. Before you pay up, do go to the free introductory seminar and sound bath class to make sure you will benefit from the experience.
Things to Note
Andrew Weil is known as the father of integrative medicine, which combines standard and alternative healing practices and emphasizes healthy eating, spiritual well-being and stress reduction. However, his teachings are not without controversy; his studies of the ethnobotany of medicinal plants and psychopharmacology are connected with his experimentation with drugs in the 1960s when he was at Harvard (the Timothy Leary era). Some argue that his teachings are not always fully supported by research, or that his findings might be influenced by his entrepreneurial efforts.
As always, it's best to be critical and do your own research before embracing any type of lifestyle change and to do so in conjunction with your doctor. When paying money for any treatment or consultation, realize that results and experiences will vary from person to person. That said, the partnership on Seabourn is mostly a way to emphasize wellness during your vacation, and no one will argue that an increased focus on eating better and reducing stress can do you harm.
Explore Seabourn Cruises