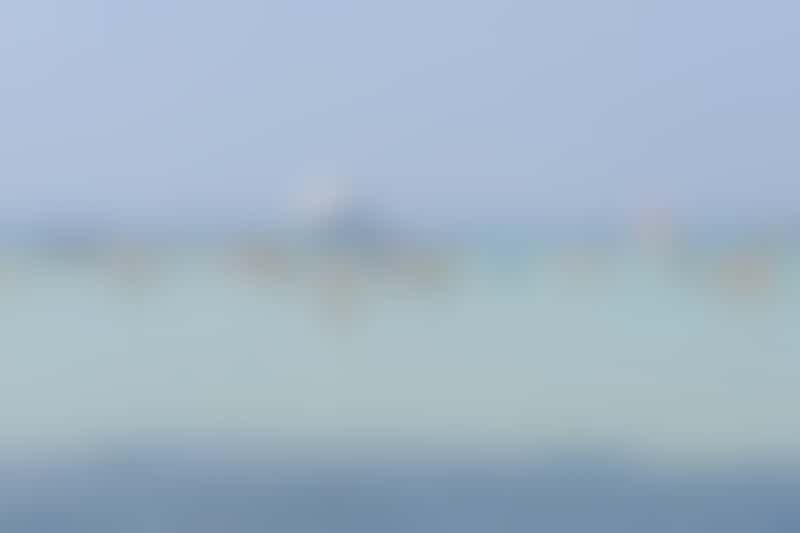 Seabourn passengers at Caviar in the Surf (Photo: Don Faust)
Caviar, Champagne and lobster are the three things that no Seabourn passenger will go without, we were told on our 14-night cruise on Seabourn Sojourn. Luckily, the line's signature beach event, Caviar in the Surf, includes all three. Here's what we experienced during our day on Ko Kood Island, Thailand.
What It Is
The Caviar in the Surf event, where Seabourn officers stand waist deep in the water serving up all the fish eggs you can eat, is one of the line's most-beloved traditional activities, and held on all warm-weather itineraries. Champagne comes into the water as well, floated out by officers who pop corks and fill plastic cups with abandon.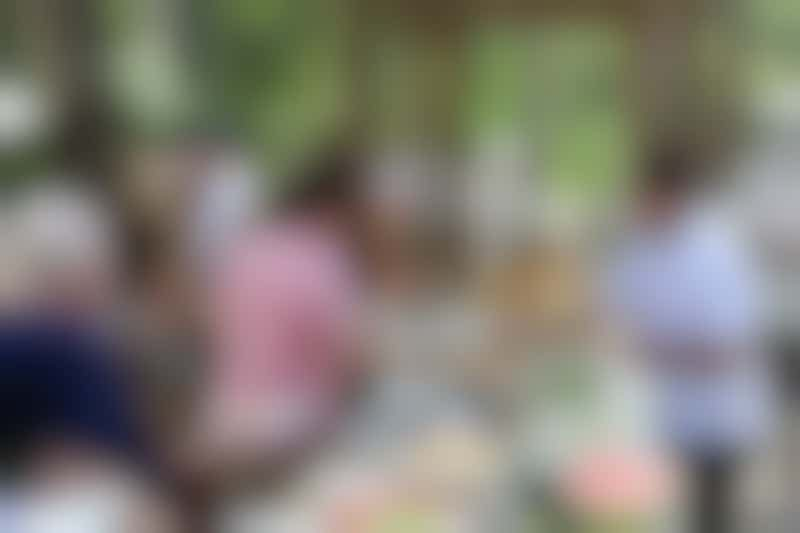 Seabourn buffet table (Photo: Don Faust)
Our Experience
The build-up for Caviar in the Surf began days before the scheduled beach day. Seabourn veterans assured us newbies that we would be impressed, while officers told us that we'd have a "Seabourn moment." So we were ready for something special.
As we stepped off the tender in Ko Kood, we knew that they were right. The beach area appeared impeccable, with plenty of chairs, all covered by umbrellas; lunch tables set with real silverware and linens; an area for beach massages and a signup for complimentary water activities such as kayaking, paddle boats and banana boats. A duo played beachy versions of the Beatles, Simon & Garfunkel and John Denver. Chefs were busy setting up an elaborate horseshoe buffet table, with grills full of lobster and ribs, burgers and fish. We took a fresh coconut drink and put our feet in the warm green water. Perfect.
A little bit before noon, several officers in white uniforms started pushing two surfboards out into the bay. Passengers in bathing suits and cover-ups followed into the ocean, many holding expensive cameras high above their head to avoid splashing. Out we went from shore, at least 500 feet, in very shallow water. And then...we waited.
Seabourn passengers are not used to lines, and the short delay seemed to rile up a few people. A wave of mutterings began. "What's the point?" one passenger wondered out loud. "Where's the caviar?" another huffed.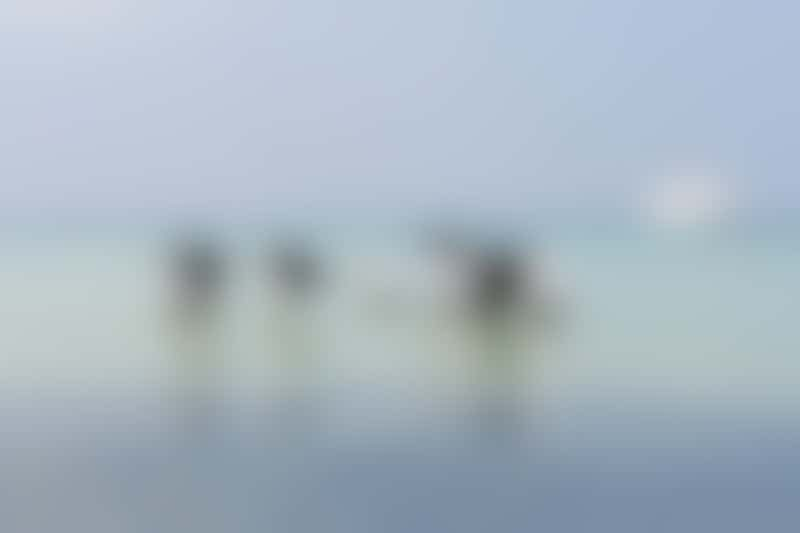 Seabourn officers (Photo: Don Faust)
Thankfully, another phalanx of officers splashed out into the fray, pushing a foam cooler of Champagne bottles. Pop went the cork -- and immediately passengers surrounded the floating bar. The mood lifted considerably as people clinked plastic glasses together and one officer sprayed some fizz into the air.
About 15 minutes later, a speedboat drew up with Executive Chef Guillermo Muro onboard. A horn blew. "Are you ready for some caviar?" he shouted, as cheers went up. From the speedboat, he descended into the water, huge tins of caviar held high. He twisted the top off and ladled two huge spoonfuls onto a piece of bread, then loaded it high with creme fraiche and eggs -- and another piece of bread. "This is a caviar sandwich!" he said, then handing it to a passenger.
People swarmed the surfboards for about 30 minutes, scooping up the treasured treats. Back on shore, the buffet opened for lunch. Waiters passed drinks from the full bar. A glass of French rose ended up in front of our plate. All was right in the world.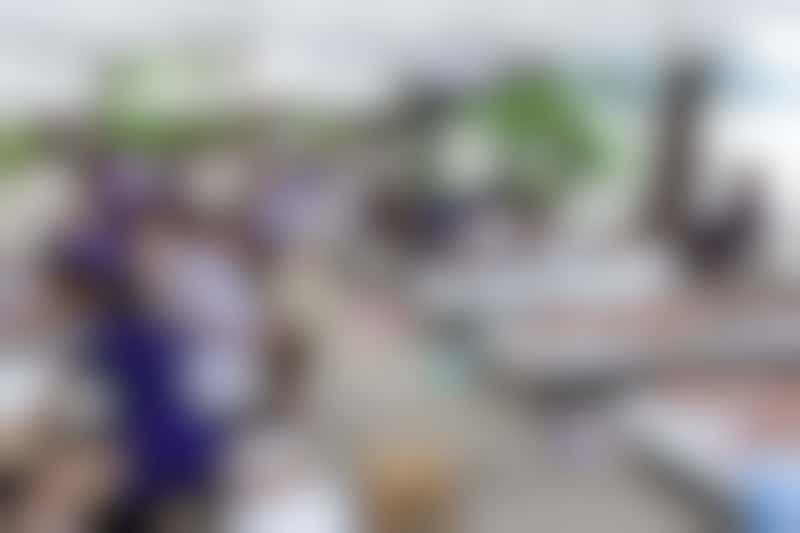 Massage area (Photo: Don Faust)
But the day's decadence didn't end there. After eating, we meandered to the massage area, where a 50-minute Thai-style session cost $30. At those prices, we couldn't pass it up. Listening to sounds of the surf as our joints were gently (and at times, not so gently) manipulated was another sort of luxury, one of true relaxation.
We finished our day in the watersports arena, trying out a sea activity called "the donut." We climbed onto the plastic chair, roped to a motorboat. "How fast do you want to go?" the Seabourn driver inquired. "Really fast," we said. And so we set off on the ride of our life, the boat skidding our chair across the water at top speed. We screamed and laughed like maniacs, up until the point when our chair dumped us upside down into the water. Fun!
All things come to an end, and the Caviar in the Surf beach day stopped about six hours after it started. As the tender took us back to the ship, we turned to each other, a little sunburned, a lot exhilarated. That was quite a day, we agreed. A Seabourn kind of day.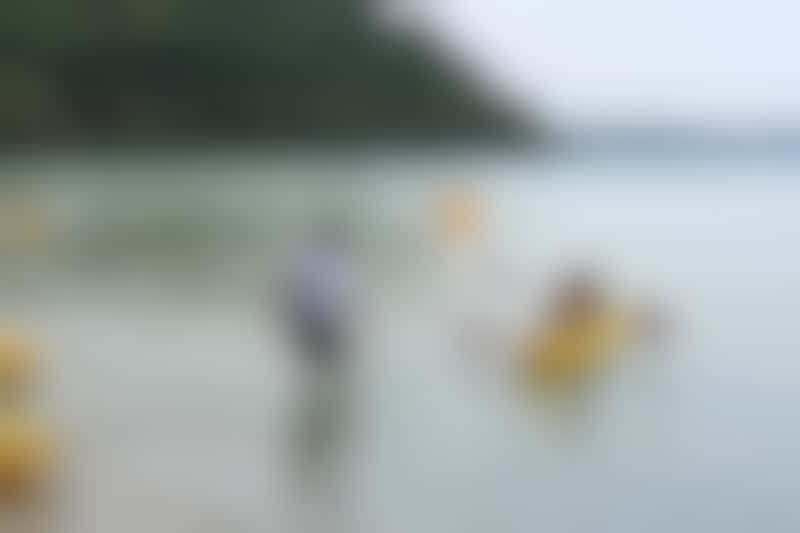 Seabourn watersports area (Photo: Don Faust)
Worth a Try?
Of course! While it can seem a bit crazy to stand around in the water waiting for caviar, the atmosphere is convivial and fun; when the Champagne starts flowing, everyone loosens up even more. It would be silly to miss it.
Things to Note
If you want photos or video, bring a waterproof camera or case for your smartphone. You'd hate to wreck your moment of indulgence by dropping the photographic evidence in the water.
Shop for Seabourn Cruises
---