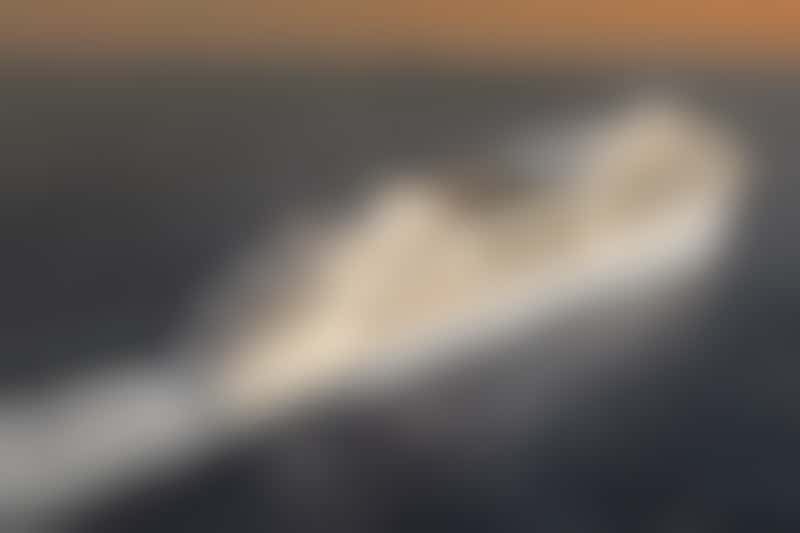 Silver Muse at sea (Photo: Silversea Cruises)
Two new ships joined the ultra-luxury sector in the space of just four months in early 2017. Seabourn Encore was named in Singapore in January 2017, and Silver Muse made its debut in Monaco in April. Each ship introduced a new class for its respective line, and each broke new ground in the choices offered onboard.
Both ships are all-inclusive, with all-suite accommodation, beautiful decor and fine dining, but they are quite different in look and feel and in the general vibe onboard. Read on as we put the two head-to-head to help you make the right choice.
---
Compare by: Stats | Design | Dining | Bars & Lounges | Suites | Spa & Pool | Entertainment | Inclusions
---
Stats
Silver Muse
Silver Muse, the first new-build for Silversea since 2009, is slightly larger than its rival, at 40,700 tons. The ship carries 596 passengers, which gives it a passenger space ratio of 68.28, and 411 crew. There are 11 passenger decks.
Seabourn Encore
Seabourn Encore, the first addition to Seabourn's fleet since 2011, measures 40,350 tons and carries 600 passengers, giving it a space ratio of 67.25. There are 450 crew members, so slightly more per passenger, and 12 passenger decks.
---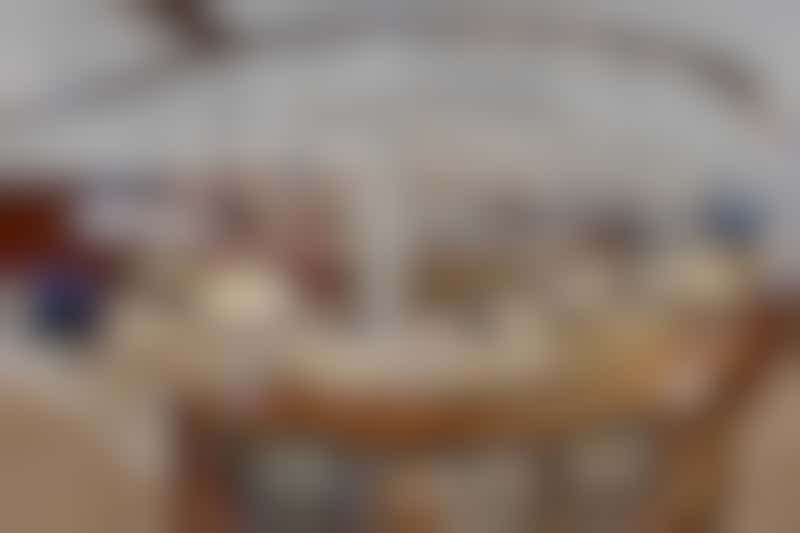 Seabourn Encore's Seabourn Square (Photo: Seabourn)
Design
Silver Muse
Silversea has gone for muted elegance, with a wide spectrum of neutrals, extensive use of marble and a feeling of spaciousness thanks to floor-to-ceiling windows and wide corridors more reminiscent of a grand hotel. Much is made of the contemporary Italian art collection, which is eclectic, to say the least.
Seabourn Encore
Seabourn brought in famed hotel designer Adam D. Tihany to do the interiors on Encore, which has a rich, more yacht-like feel, with lots of polished chrome and deep navy blues, and big, bold statements. Tihany has changed the layout of some spaces that also appear on Seabourn's three smaller ships to add focus to each room; the bar in the Observation Lounge, for example, is in the middle of the room under a big skylight and a quirky glass sculpture of swimming fish, while Seabourn Square, the heart of the ship that doubles as coffee shop, bar, library and general gathering space, features a welcoming concierge area at its center.
Choose Silver Muse if: You like big, light-filled spaces, a lot of neutrals and acres of marble, and the sensation of being in a grand hotel.
Choose Seabourn Encore if: You're after something edgier in look and more sociable in layout, with the feel of a private yacht.
---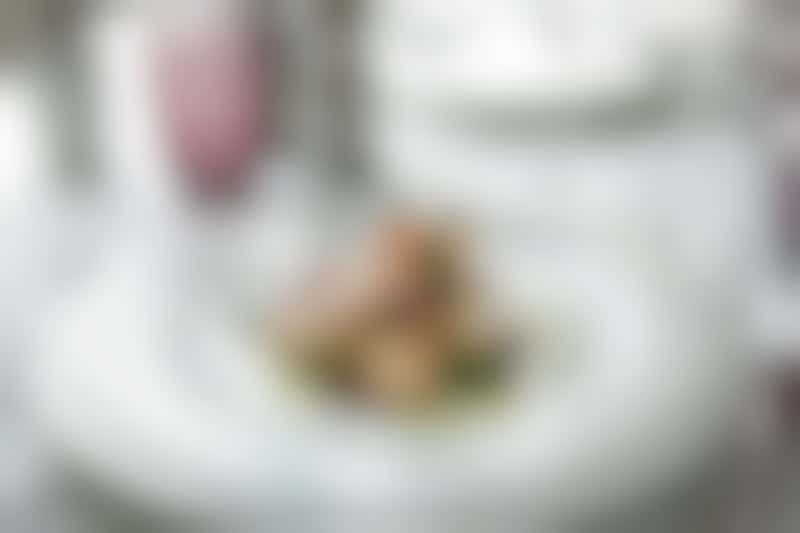 Cuisine on Silversea (Photo: Silversea Cruises)
Dining
Silver Muse
Silversea offers eight different restaurants on its new ship, a first for the line, and Muse features some pretty unusual dining concepts for a luxury line. The biggest change is that the main dining room has been replaced by two large restaurants, Indochine, serving pan-Asian cuisine, and Atlantide, a posh grill serving mainly steaks and seafood. The conventional dress code has gone, too, and apart from the first and last night of each cruise, where everywhere is casual, each restaurant onboard has its own dress code. So if you want to eat in Atlantide every night, you will need to pack formal wear for your whole cruise. The other formal restaurant is La Dame, in association with Relais & Chateaux, which offers high-class French cuisine for a $60 cover charge.
Elsewhere, there's casual dining by day in La Terrazza, which becomes an Italian restaurant after dark, serving regional specialties and offering indoor/outdoor dining. Kaiseki, dark and intimate, has colorful displays of sushi and sashimi at lunchtime and in the evenings, becomes a teppanyaki restaurant with a $60 cover charge. Silver Note is a fantastic jazz club with Peruvian fusion cuisine and superb live music, while Hot Rocks is a grill on deck where you cook your own food on a sizzling lava stone. A welcome addition is Spaccanapoli, an all-day pizzeria on the top deck where the pizzas really are as authentic as those you'd find in the Naples street after which the restaurant is named.
Seabourn Encore
Seabourn Encore has fewer choices -- five restaurants -- but the trump card is its affiliation with three Michelin-starred chef Thomas Keller. His influence extends beyond his eponymous Grill onboard to the main dining room and themed dinners in The Colonnade, the ship's casual restaurant.
Encore's main dining room is stunning; it's light and elegant, with the look and feel of a smart, contemporary restaurant ashore. You turn up when you want and tables for two are easy to come by. The Colonnade has buffet service at breakfast and lunch and at night, waiter-served themed nights, from Indian to Mediterranean to family-style Thomas Keller menus. The romantic outside seating is highly coveted on warm nights. Encore also has a pretty, bright little restaurant called Sushi, offering bento boxes at lunchtime and sushi and sashimi in the evenings.
The Grill by Thomas Keller is something of a showstopper; it's hugely popular (you need to book in advance and every passenger is guaranteed one dinner per cruise) and has a real buzz, like a sophisticated New York chophouse. The food is classic grill fare rather than the intricate dishes you'd associate with a Michelin-starred restaurant.
There's also all-day snacking in Seabourn Square, where the coffee bar is tended by skilled baristas who select and roast the day's beans.
Choose Muse if: You like to eat somewhere different every night, are happy to plan ahead and enjoy dressing up.
Choose Encore if: You prefer to eat when you please and like the idea of sampling dishes overseen by a big-name chef.
---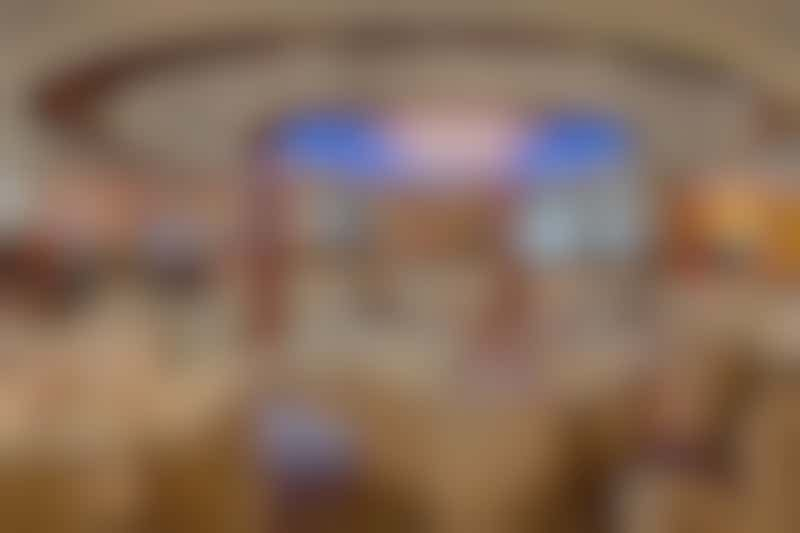 The Club on Seabourn Encore (Photo: Cruise Critic)
Bars and Lounges
Silver Muse
The main lounge on Silver Muse, La Dolce Vita, is beautiful, but somehow too big, and the few early evening drinkers grouped round the piano seem lost. The Panorama Lounge gets lively after the show finishes, not least thanks to the professional singers and dancers who help get the party started. Tor's Observation Library, over the bridge and forward-facing is, in our opinion, the most attractive space and absolutely stunning on a sunny evening for a quiet martini. The chic little cocktail bar outside Atlantide has a great pre-dinner buzz while the cozy Arts Cafe works well as an all-day lounge, library and coffee shop.
Seabourn Encore
Seabourn Encore has a big hit on its hands with The Grill Bar at the entrance to the Thomas Keller grill; this is the place to be seen early evening, with a pianist and an extensive cocktail menu. The light-filled Observation Lounge has a following, too, thanks to a great jazz duo. But The Club, the epicenter of nightlife on Seabourn's smaller ships, seems to have lost out as a result and is relatively quiet, certainly earlier in the evenings.
Choose Muse if: You're less bothered about nightlife and at most might stretch to an after-dinner drink in a quiet lounge.
Choose Encore if: You like the vibe of a busy cocktail bar.
---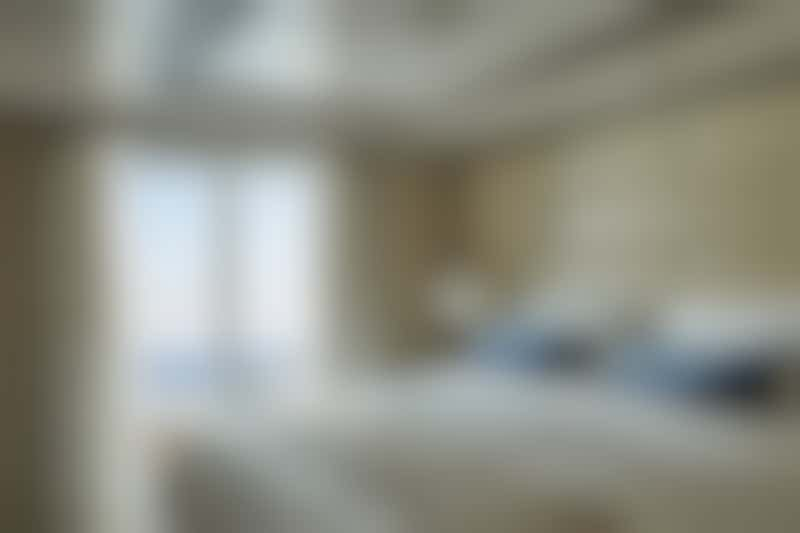 Owner's Suite on Silver Muse (Photo: Silversea Cruises)
Suites
Silver Muse
All suites have a balcony on Silver Muse and are exceptionally generous in size; even the smallest is 387 square feet (including the veranda) with a marble-lined bathroom with tub and shower, walk-in closet, pillow menu, stocked mini-bar and butler service. Decor is a restful cream and beige. There's a wide assortment of suites in the categories above, from interconnecting accommodations for family groups to the Royal, Grand and Owner's Suites, with enormous balconies and lavish entertaining space.
Seabourn Encore
Encore's entry-level suites are slightly smaller, starting at 365 square feet including the veranda, but sumptuous nonetheless. All have marble-lined bathrooms with tubs and Molton Brown toiletries, a walk-in closet, stocked mini-bar and pillow menu. Decor is cream, with lots of leather touches and splashes of brighter color in the throws and cushions. Only the higher category suites have butler service. The top suites have various standout features, not least the outdoor tub on a glass-enclosed conservatory on the balcony of the Wintergarden Suite.
Choose Muse if: You want maximum space for your money and the prestige of butler service; the butlers really are top-notch.
Choose Encore if: You like a curvy, slightly retro look to your accommodations and enjoy good in-suite entertainment -- the selection of movies and music is exceptional.
---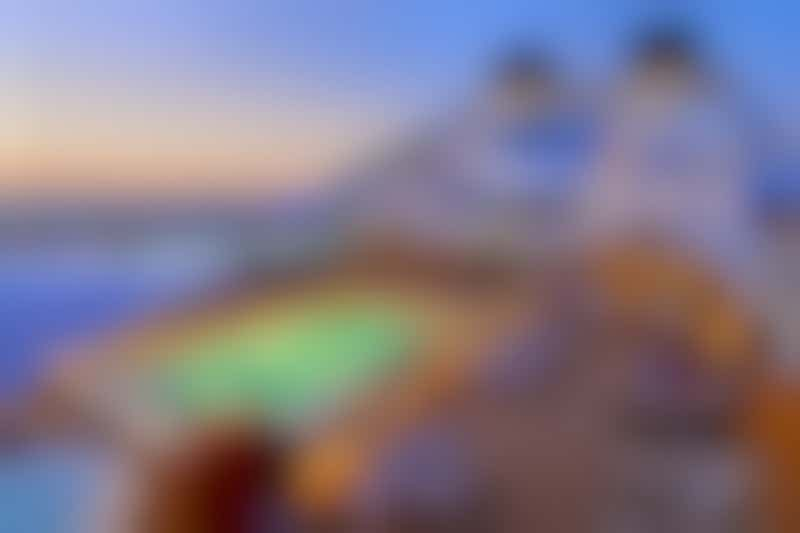 The pool deck on Seabourn Encore (Photo: Seabourn)
Spa and Pool
Silver Muse
The pool deck is spectacular, with an enormous (for a cruise ship) pool that feels spacious and luxurious. There's a jogging track around the upper deck, too, and a small thalassotherapy pool in the spa, for which you have to buy a pass. The Zagara Spa is run by Steiner and is a serene, if slightly bland, space with charming therapists (as opposed to the pushy kind for which some Steiner spas are known).
Seabourn Encore
Encore also has two pools, the main one and a small plunge pool outside The Club. There's a gym and small exercise studio, but no jogging track. The Spa is run by Steiner, beautifully designed and branded as Spa and Wellness with Dr. Andrew Weil, best-selling author and the founder of "integrative medicine," which takes a holistic approach to health. The spa's theme of mindfulness translates into the treatments and the classes in the gym, so expect classes like yoga, Pilates and guided meditation.
Chose Muse if: You like the idea of an exceptionally beautiful pool deck and a pool in which you can actually swim laps.
Choose Encore if: You're interested in wellness themes; you can even sign up for a whole wellness program for your cruise.
---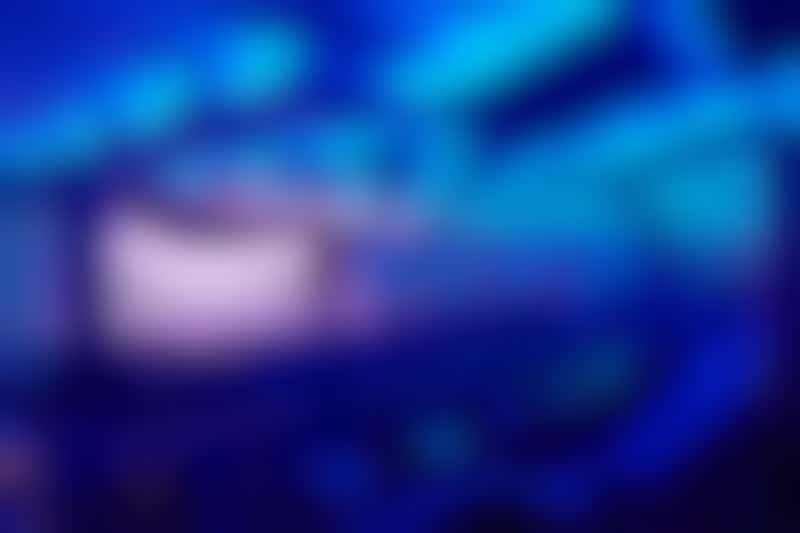 The main show lounge on Silver Muse (Photo: Silversea Cruises)
Entertainment
Silver Muse
Evening entertainment in the Venetian Lounge is more oriented to singing, from swing to opera, than staged productions. The theater is beautifully designed, comfortable, with excellent sight lines. By day, there are occasional lectures on anything from history to politics, and as evening falls, there's music all around the ship from pianists and singers. The jazz duo in Silver Note, the ship's supper club, is superb; this intimate venue feels like an authentic jazz club.
Seabourn Encore
The ship's singers and dancers perform competent production shows in the Grand Salon. These are interspersed throughout the cruise with guest acts like light opera singers and illusionists. A new exclusive show, "An Evening with Tim Rice," is worth seeing, showcasing songs from Sir Tim's biggest hits. But the theater on Encore is a weak spot; too many pillars obscure the view.
By day, there's a comprehensive lecture program, Seabourn Conversations, relevant to the region in which the ship is sailing, as well as wellness talks by associates of Dr. Andrew Weil. Wildlife enthusiasts can also seek out the Ventures by Seabourn team, the ship's naturalists and expedition leaders who keep a permanent watch on the aft deck to spot marine life and seabirds.
Choose Muse if: You're not looking for round-the-clock scheduled entertainment, but you do enjoy good music in the evenings
Choose Encore if: You like your cruise to include a healthy dose of enrichment during the day, from political lectures to wildlife spotting.
---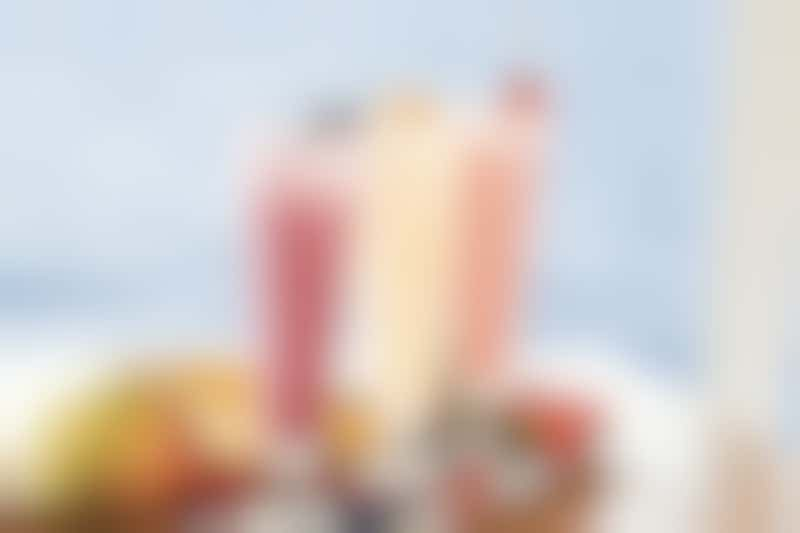 Drinks onboard Silversea (Photo: Silversea Cruises)
Inclusions
Silver Muse
Drinks and gratuities are included, as is dining in most of the ship's restaurants apart from Kaiseki and La Dame, which have a cover charge of $60 each. There's a premium wine list at extra charge. Internet is free for an hour a day and charged for thereafter. Tips to guides and drivers ashore are at the guest's discretion.
Seabourn Encore
All dining is included, as well as gratuities and drinks, with an extra-charge premium wine list, some of which has been selected by Chef Keller's wine buyer. Internet access incurs an extra charge, with various packages available. You'll also pay extra for a day in The Retreat, a VIP enclave on the top deck with a hot tub, private cabanas and all-day Champagne, cocktails and dining. It's $249 on a port day and $349 on a sea day, per cabana.
Choose Muse if: You don't mind paying extra to eat in a couple of the eight restaurants, but do want some free internet time.
Explore Silver Muse Cruises
Choose Encore if: You don't want to pay anything for food, but would be willing to shell out for Wi-Fi or a VIP day in a private cabana.
Explore Seabourn Encore Cruises