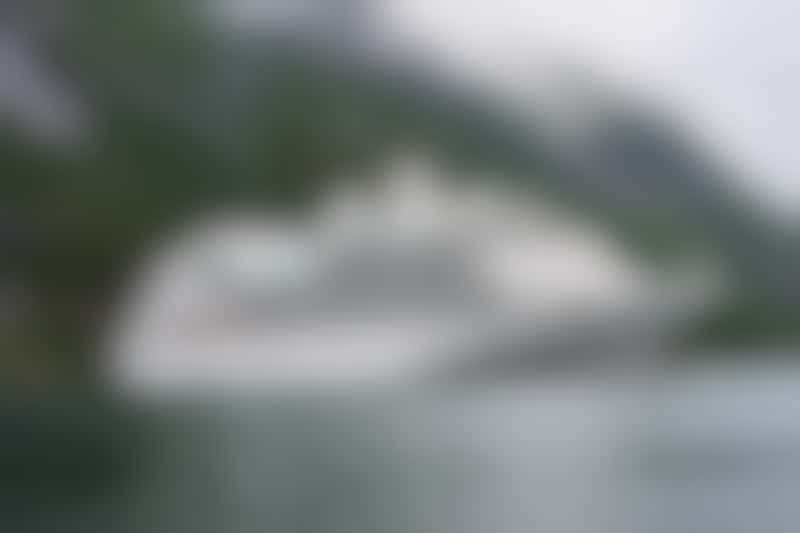 Seabourn Quest (Photo: Cruise Critic)
Who is Seabourn's president? Richard Meadows (2011 –)
What year was Seabourn founded? 1987
Which vessels are in the Seabourn fleet?
Seabourn Encore

Seabourn Odyssey

Seabourn Ovation

Seabourn Quest

Seabourn Sojourn
See the complete list.
---
Seabourn Cruise Line was founded in 1987 to compete in the ultra-luxury cruise market. Its founder included Norwegian industrialist Atle Brynestad, former cruise executive Warren S. Titus and other luxury hospitality and cruising professionals. The goal was to emulate a yacht-like atmosphere in which passengers felt like they were members of an exclusive club.
The founders commissioned the new-build, 208-passenger Seabourn Pride, which launched in 1988. Highlights included all-suite accommodations, a water sports marina at the back of the ship, inclusive fares and no tipping, and a high crew-to-passenger ratio. An identical sister ship, Seabourn Spirit, launched in 1989.
Plans for a third ship were derailed for financial reasons. In 1991, Carnival Corp. purchased 25 percent of Seabourn, and then an additional 25 percent in 1996, which allowed the cruise line to purchase a third sister ship, Seabourn Legend.
In 1998, a consortium, which included Carnival Corp., purchased the rest of the company and merged its operations with Cunard Line. Three Cunard ships came under the Seabourn fleet the following year, and were named Seabourn Goddess I and II (which left in 2002 and are now SeaDream Yacht Club's SeaDream I and SeaDream II) and Seabourn Sun (which left in 2002 and is now Holland America's Prinsendam.
Carnival Corp. bought the company outright in 2001 and Seabourn became one of its "world's leading cruise lines." Carnival's Cunard operations separated from Seabourn's in 2004, and Seabourn operated independently from other Carnival Corp. brands.
In 2006, the line announced an order of three new cruise ships, which would be more than double the size of its existing triplets, carrying 450 passengers each. First-in-class Seabourn Odyssey debuted in 2009; sisters Seabourn Sojourn and Seabourn Quest joined in 2010 and 2011, respectively.
In April 2011, Seabourn underwent another major shift as Carnival Corp. moved its operations under the umbrella of Holland America Line, another of the cruise conglomerate's brands. Seabourn is based at Holland America corporate headquarters in Seattle.
In February 2013, Seabourn sold its three original vessels to Windstar. Seabourn Pride was the first to go in 2014, with Seabourn Legend and Spirit making their exits in 2015. But the fleet wouldn't stay at three for long. In late 2016, 600-passenger Seabourn Encore -- a new-build based on a slightly modified version of the Odyssey-class design -- took to the seas. It was followed by twin Seabourn Ovation in 2018.
The company's first purpose-built expedition ship, Seabourn Venture, is scheduled to launch in June 2021, with a sister ship scheduled for May 2022.