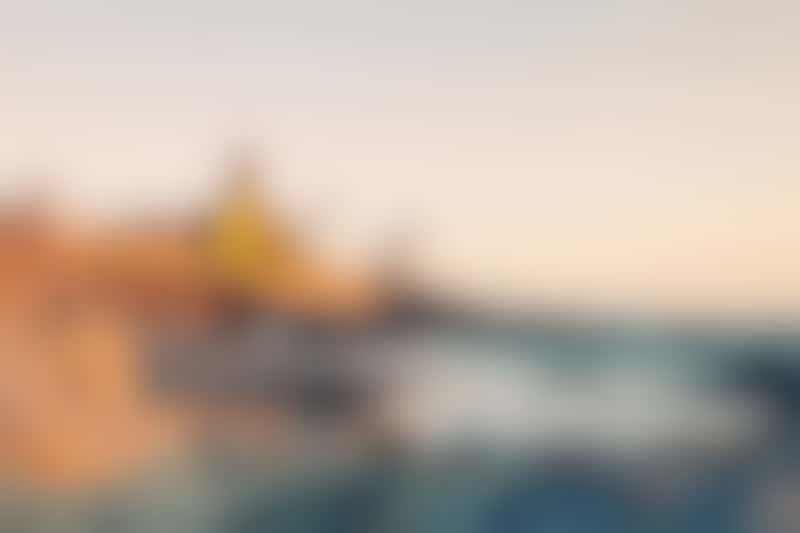 Beach in Baja, Mexico (Photo: MelBrackstone/Shutterstock)
The ports that lie along the Sea of Cortez, which separates the Baja peninsula from the Mexican mainland, are far more heartland-like (and less touristic) than Cabo, which most visitors know the state for. Towns have a real-world feel.
There's La Paz, the bustling capital of Baja California Sur, whose seafront, or "malecon," has been buffed up for visitors -- but otherwise, the city's real appeal is the authentic Mexican feel of its cathedral, shops and cafes. (Don't miss La Fuente, a world-famous ice cream parlor found just across the street from where most cruise ships dock.)
Small, charming and quaint pretty much describe Loreto in a nutshell; it too boasts a historic mission, but its biggest appeal is a lovely courtyard ringed with bars and cafes.
The dual-identity Cabo San Lucas, a mainstay on Mexican Riviera itineraries as well, is an exception to the "whole other world" rule. Consider it the Cozumel of Mexico's west coast: a hustling, bustling tourist center.
But the real reason to visit is unspoiled surroundings: red clay dirt, jagged mountains, twisting cacti, shooting agave flowers, black jackrabbits and turquoise waters.
Sea of Cortez Cruise Itineraries
Initially, the most intriguing appeal of a Sea of Cortez cruise is the chance to combine wildlife spotting with water sports. Kayaking, snorkeling, standup paddleboarding and diving are huge for on-the-water fans; whales, California sea lions, dolphins and tropical fish are plentiful. The beaches, too, are appealing and vary greatly in personality. Some have broken-shell sand, others consist of rocks while others are made up of crystal-fine sand.
Another major draw is the plethora of uninhabited islands scattered throughout the Sea of Cortez. Most of them are protected -- there are no villages or towns -- and feature an incredible biodiversity precisely because they are so isolated.
Whether your primary interests are wildlife, arts and culture or history, this region offers plenty of variety. Find Sea of Cortez itineraries on the following cruise lines: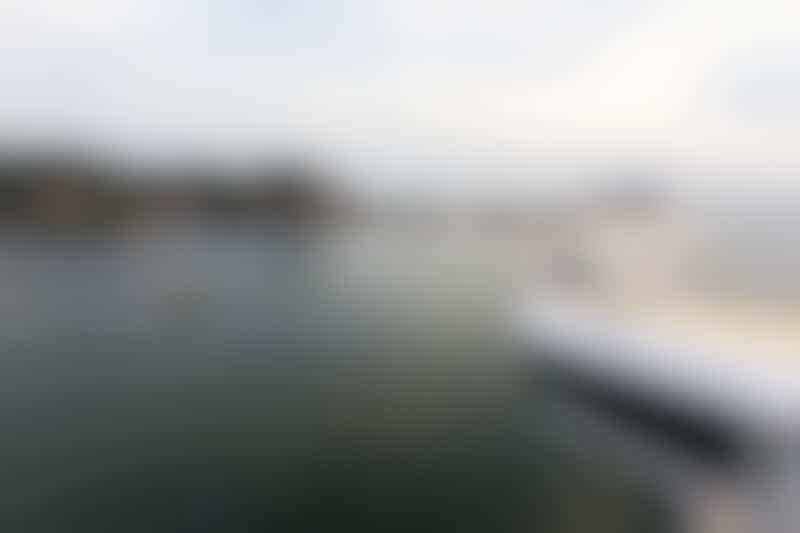 Crown Princess in Mazatlan (Photo: Cruise Critic)
Mainstream
Princess Cruises: Princess is currently the only mainstream cruise line and the largest cruise ships stopping in the southern Mexico region of Baja California Sur, with more than just a port call at Cabo San Lucas. In addition to a number of short Mexican Riviera cruises, there is a longer Baja itinerary. Ruby Princess and Star Princess offer a handful of 10-day "Baja Peninsula & Sea of Cortez" sailings that stop in Cabo, La Paz, Loreto and Puerto Vallarta. Travel with Princess if you want a taste of this region, but with all the typical cruise comforts of a casino, dining options, entertainment and plenty of cabin categories to choose from.
Upscale
Azamara: Azamara Quest offers a once-per-year 12-night cruise round trip from San Diego, calling at Mazatlan, La Paz, Topolobampo, Guayamas, an overnight in Loreto and a call in Cabo San Lucas. Azamara offers a small-ship experience, carrying up to 694 passengers, compared with mega-ships that typically carry a few thousand people. You can still expect cabaret shows and a casino, some specialty restaurants, but also immersive events, such as the AzAmazing Evening, which gives passengers a taste of local arts and culture.
Oceania Cruises: The rare Sea of Cortez sailing can be found onboard Oceania's Regatta. The line, known for its fine dining, sails one 10-night itinerary round trip from Los Angeles to Topolobampo, La Paz, Mazatlan, Puerto Vallarta, Cabo San Lucas and San Diego. With the same number of passengers as Azamara Quest, the ship is intimate but still offers plenty of restaurant and entertainment options.
Luxury
Crystal Cruises: One sailing sold by Crystal Cruises offers the chance to spend two weeks onboard Crystal Serenity, round trip from LA. The voyage includes seven ports of call in Baja Mexico: Puerto Vallarta, Mazatlan, La Paz, Topolobampo, Guayamas, with an overnight in Loreto and an overnight in Cabo. Crystal cruise ships carry a little over a thousand passengers, but provide a near all-inclusive experience with drinks, gratuities, specialty dining like Nobu's sushi venue, free laundry and a high crew-to-passenger ratio.
Regent Seven Seas: Another all-inclusive line offering a single Baja sailing is Regent. Spend 10 nights on Regent Seven Seas Navigator, cruising in luxury, round trip from Los Angeles. In addition to all meals, drinks and tips, Regent also includes complimentary shore excursions. With just 490 passengers, enjoy a high-end journey to La Paz, Cabo San Lucas, Mazatlan, Manzanillo and Puerto Vallarta.
Expedition
Lindblad Expeditions: National Geographic Sea Bird and National Geographic Sea Lion, two of Lindblad's oldest but most beloved vessels, cruise the Sea of Cortez all season long (January through March). Eight-day itineraries offer a full view of the uninhabited islands off the coast of La Paz and short three-night cruises focus on wellness and fitness with a weekend away from the resorts of Cabo. Special experiences include swimming with sea lions off Los Islotes. The ships accommodate just 62 passengers, so it's a tight-knit group with access to onboard naturalists, National Geographic-certified photographers and expedition staff. Use of snorkel equipment, kayaks, paddleboards and more is complimentary. Beer and wine is included at meals.
Un-Cruise Adventures: The other major expedition line in the Sea of Cortez region is Un-Cruise. (Inner Seas Discovery Alaska and American Safari Cruises combined to form Un-Cruise.) Safari Endeavour's Baja's Bounty itinerary spends a week traversing the remote islands off La Paz, like Espiritu Santo. Highlights include snorkeling with whale sharks (starting in November through January, and again in March) or riding a mule through arroyos. Whale-hunting Baja itineraries typically run January through March. In addition to beer and wine at meals and use of water sports equipment, a complimentary massage is also included in your cruise fare.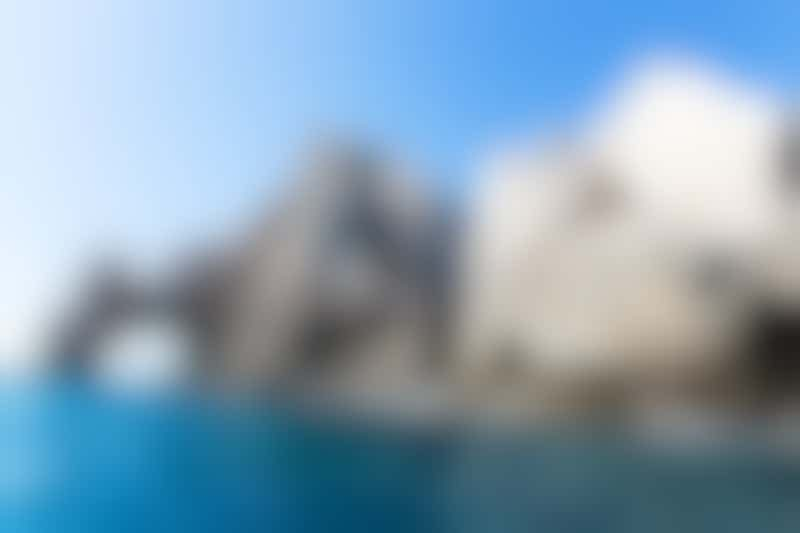 Rock formation in Cabo San Lucas, Mexico (Photo: Cruise Critic)
Sea of Cortez Cruise Tips
Whale watching: High season in the Sea of Cortez runs from mid-January to April because that's when migratory whales arrive in the area after their sojourn from Arctic and Alaskan waters. One prominent species is the blue whale. These hugest of mammals (they can reach up to 33 meters and weigh more than 150 tons) are easiest to spot in the waters near Loreto. The California gray whale, which "winters" at Baja's Magdalena Bay, is best seen in February and March. And fin whales, which spend the longest period of time here -- December to May -- can be found around the sea's numerous islands.
Beyond the whales: Other sea life on tap in the Sea of Cortez includes dolphins and sea lions along with frigate birds, blue-footed boobies and teams of pelicans. For snorkelers, views of manta rays, sea caves, reefs and brightly colored tropical fish are highlights.
Sierra Giganta Mountains: Not all of this region's appeal is limited to the water. The towering and volcanic Sierra Giganta Mountains create an astounding backdrop of cliffs and coves. The desert thrives with huge cacti and other plant life, and hiking and mountain biking offer great ways to experience the landscape.
Baja's towns and villages: Baja's port cities offer plenty of variety, with their historic missions and colonial charm. A handful of off-the-beaten-track villages offer a fantastic experience, blending desert beauty with a genuine art and culture scene. One favorite is San Jose del Cabo (where you'll also find the airport). Just a 20-minute drive from Cabo San Lucas, it was inaugurated as a mission by the Jesuits in 1730, and much of its colonial charm is centered around the peaceful yet vibrant Plaza Mijares.
Todos Santos: Virtually equidistance from both Cabo San Lucas and La Paz, Todos Santos is known for its art galleries and excellent restaurants -- not to mention the Hotel California, once thought to have inspired the famous Eagles song.
Wet landings: Chances are, if you're sailing on an expedition line, you'll be traveling by Zodiac or inflatable boat to the remote islands you'll be hiking and exploring. That means sliding out of a boat onto shore and more often than not, stepping in ankle-deep water. Be sure to pack Teva or Keen sandals with soles or other water shoes that can make the transition from wet to dry.