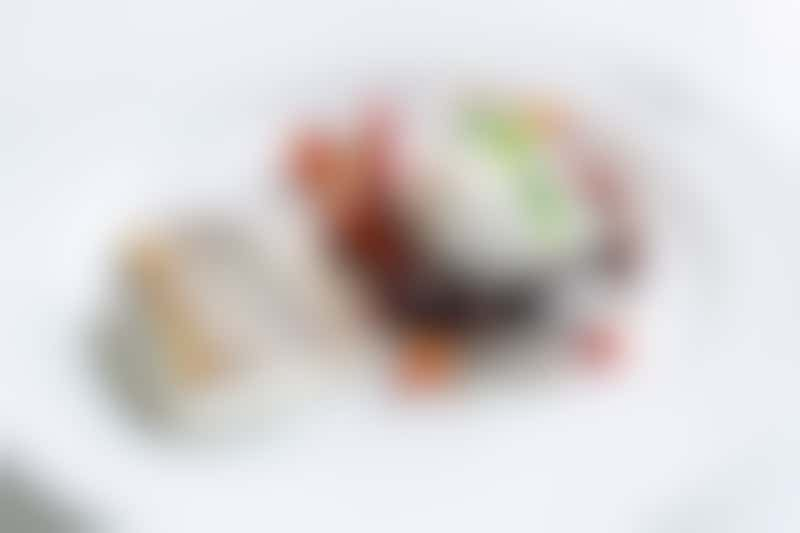 Entree from Salt Grill on P&O Cruises (Photo:P&O Cruises)
The P&O Salt Grill fine dining experience created by Australia's own Luke Mangan is not one you want to miss. Although there is a surcharge, most passengers find it is well worth the extra spend and it's still unquestionably cheaper than dining at one of Mangan's restaurants on dry land.
Ambience
Right from the start, passengers are greeted with a professional welcome ensuring Salt Grill's glowing reputation is justified. The dinner, lunch and high-tea options offer a contrasting yet extravagant experience.
Meals
Luke Mangan's signature dishes of crab omelette and the licorice parfait with lime syrup are still available on the menu. Accompanying these crowd favourites are top quality steaks, lamb chops, fish, lobster tail, scallops and lots more. For lighter options, salads, soups and tapas are available.
Menu
Please note that this menu is a sample; actual menus vary by ship and sailing.
Price
Daily dinner price: A$49 per person
Lunch price on selected sea days: A$39 per person
High tea: A$20 per person
Ships
Salt Grill can be found on the following ships:
Pacific Dawn

Pacific Eden

Pacific Aria

Pacific Jewel