Popular travel destinations are full of artful architecture, historical significance, cultural marvels, natural wonders … and people. In some cases, too many people. When a destination is overrun with tourists, it not only affects everyone's ability to enjoy the area but it can also mean irreversible damage to significant landmarks, challenges to sustainability (think waste management) and a strain on the everyday lives of local residents (such as constant traffic).
Overtouristed cruise destinations are taking steps to preserve what makes their city or island unique, including charging higher tourist taxes, making improvements to infrastructure and even capping the number of visitors. But as a conscious traveler, there are measures you can take as well.
When booking your next cruise, consider skipping some of the marquee cruise ports and sailing to similarly attractive but less-frequented ports of call. Here we offer some suggestions for overtouristed cruise destinations you might consider skipping and similar stops without the madding crowds.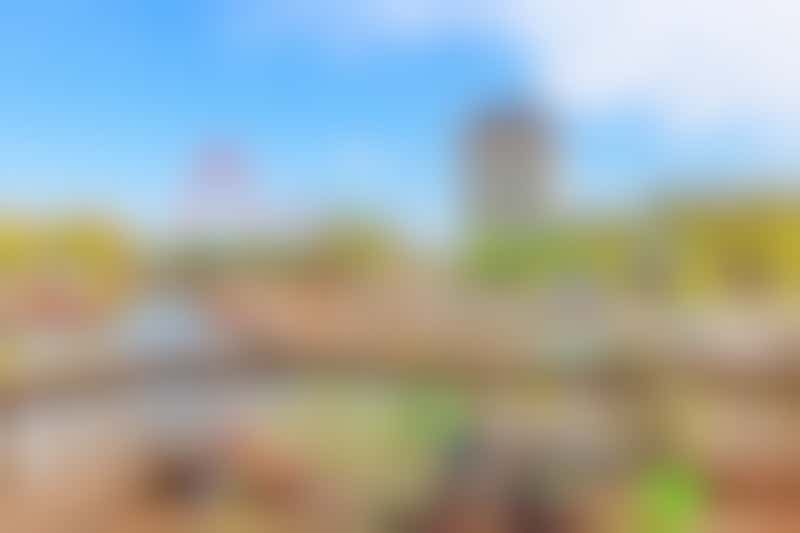 Sail to Rotterdam, Not Amsterdam
The charm of Amsterdam's canals is alluring, but consider cruising outside the capital to The Netherland's second-largest city, Rotterdam.
Rotterdam, in South Holland, checks all the boxes: a blend of old and new architectures, trendy markets, museums for every taste, bustling districts packed with bars and restaurants, green spaces and abundant art. There is even a 145-year-old maritime museum for all the true cruise nerds.
In recent years, Amsterdam has cracked down on tours of its Red Light District and increased tourist taxes to the point where cruise lines have pulled out of regular calls.
Ocean cruise itineraries that call on Rotterdam, Europe's largest port city, might also call on ports in Belgium, Germany, France, Ireland and the United Kingdom, as well as Baltic ports in Norway or Russia. It's a port of embarkation or debarkation for ocean voyages (mainly Holland America Line), meaning there is more time to explore before or after your sailing.
If you were considering Amsterdam by river cruise, the city is an unavoidable turnaround port for most Netherlands and tulip cruise itineraries on the Rhine. But you can still get away from the red lights and sky-high revelers in charm-for-days Haarlem, a picturesque Dutch village complete with windmill and a 40-minute drive or 10-minute train ride from central Amsterdam.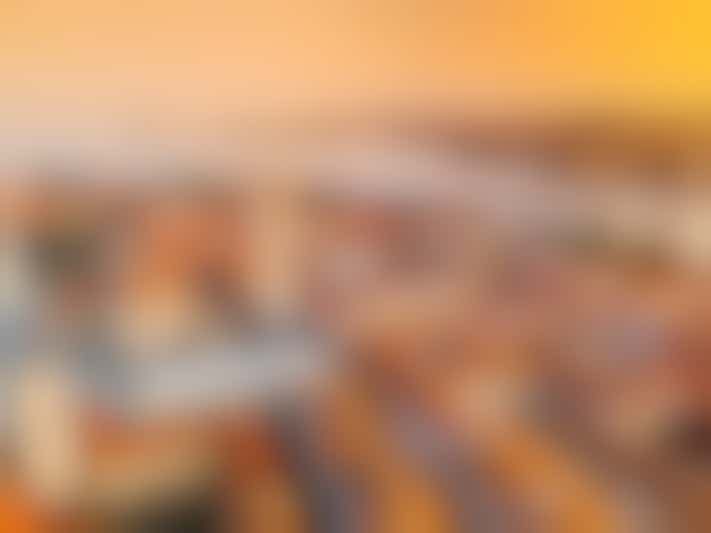 Sail to Zadar, Not Dubrovnik
The charisma of Croatia was already starting to catch on when the epic television series "Game of Thrones" happened. Cue throngs of fans scrambling to Dubrovnik's Old Town to see the fortifications used as a double for King's Landing.
To be fair, Dubrovnik is a popular cruise port with or without HBO subscribers, but a more recent wave of tourists (by land and by sea) has forced local governments to limit cruise ship visits to two per day along with higher visitor taxes.
Enter Zadar. Like Dubrovnik, it's a Croatian town on the scenic Dalmatian Coast and features Roman and Venetian ruins, including those celebrated city walls. But Zadar is less expensive, it's way less crowded and has unique attractions, like an organ played by the sea (imagine pipes that sound when waves wash out).
A variety of cruise lines call on Zadar in conjunction with other Croatian ports, like Split, and on Mediterranean itineraries, including calls in Italy or Greece.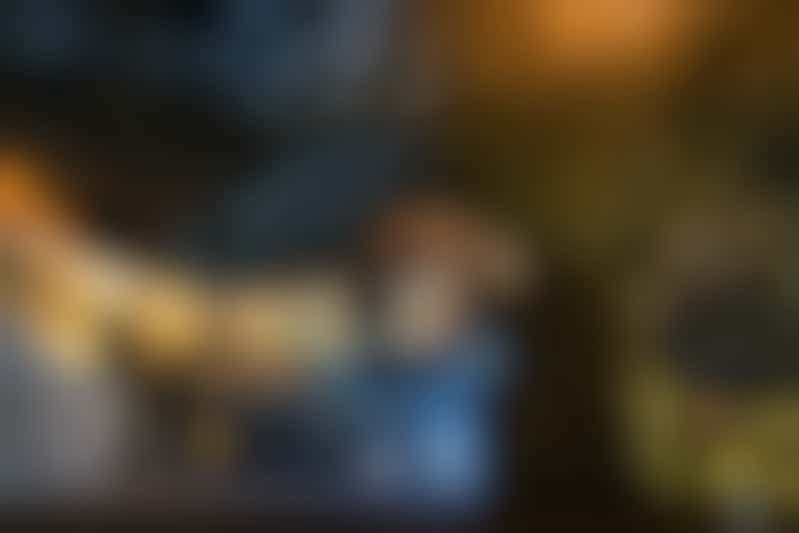 Sail to Morocco, Not Santorini
It might initially seem like a hard pitch; sail to Northern Africa in place of the Greek Isles. But we guarantee that anyone dazzled by the whitewashed postcards of Santorini will be equally impressed by the picturesque "White City" of Tangier. Those looking for beaches will find them in Morocco as well, complete with the occasional camel.
As a relatively small island, Santorini has struggled to keep up with its influx of holidaymakers, leading to caps in cruise calls and even restrictions on donkey rides. Far more remote is the port of Tangier, in northern Morocco, with a winding medina (market), plenty of places for a strong cup of coffee or a tasty and traditional mint tea, and even a cave where, according to myth, Hercules became immortal.
Sunsets and romance don't need Greece to shine. Find them in Tangier among the grounds of a sultan's palace or the Cafe de Paris. Beaches can feel secluded, especially near the Cave of Hercules. If you're looking for a truly special excursion, and are missing the blue roofs of Santorini, head two hours south to the stunning cerulean city of Chefchaouen, Morocco.
Tangier, along the Strait of Gibraltar, is often a port on itineraries that also call on Spain and the Canary Islands.

Sail to Sri Lanka, Not Bali
As remote as Bali might feel to the average American, Australians in the know can quickly tell you that its exotic entreaty -- spurred on by novel and feature film "Eat, Pray, Love" -- has led to a swarm of global tourists who have answered its call.
The pristine nature that lures many to the Indonesian island of Bali (and cruisers to the shores of its capital, Denpasar) is being threatened by souvenir shops and chockablock yoga retreats. The stark contrast from spiritual sanctuary to selfie background has made Bali re-examine efforts to preserve its environment and sacred culture.
While the island is figuring it out, consider a cruise to Colombo, the capital of Sri Lanka. Merging Portuguese, Dutch, British and Buddhist cultures, Colombo offers a one-of-a-kind experience ashore that offers a stellar national museum alongside temples, parks, gardens and of course, the sea.
Typically, a port of call on world cruises or transatlantic voyages, Sri Lanka is also accessible on select Asia itineraries that might also call on Singapore, Mumbai and Dubai.
Editor's note: Some travelers may be hesitant to travel to Sri Lanka after the 2019 Easter terrorist attacks. The government has been proactive about rooting out terrorist cells, and cruise lines are still planning calls. Travelers should be vigilant but can still have a worthwhile experience in this exotic destination.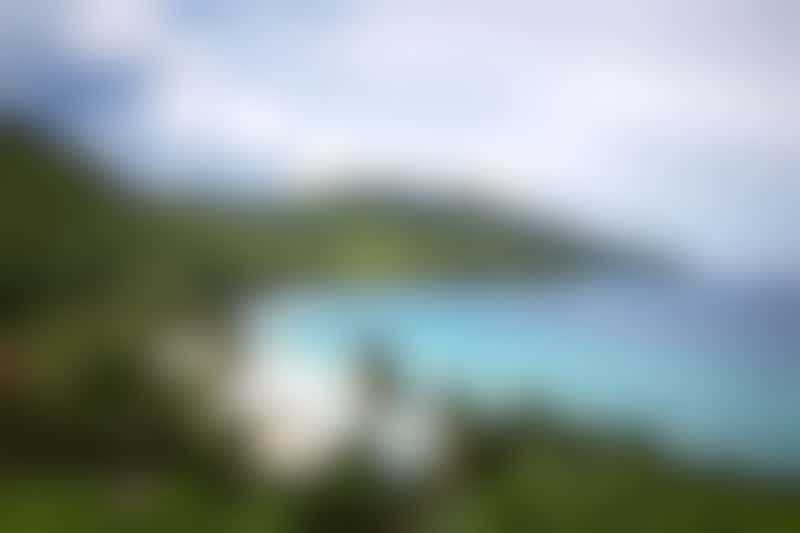 Sail to St. Croix, Not St. Thomas
The primary cruise port in the U.S. Virgin Islands is bustling St. Thomas with snorkeling, shopping and so much more to fill a day ashore. St. Thomas is more than happy to welcome cruisers to the island, accommodating some of the busiest port days anywhere (imagine eight mega-ships), let alone the Caribbean.
But why not spread the love around? St. Croix in the USVI is less than 50 miles from St. Thomas, and its list of positive attributes goes on and on. For one thing, St. Croix is the island where the farms are; if you're into farm-to-table cuisine, it's happening here. Also on St. Croix are historic Danish buildings, a tropical rainforest and miles of serene beaches blooming with bougainvillea, sea grape trees and other lush vegetation, including a fully fledged botanical garden.
In fact, the USVI is working to develop and promote St. Croix as more of a cruise destination into the future, owing to its popularity with vacationers and locals alike. Need more of an incentive? Both the Cruzan and Captain Morgan flagship rum distilleries are on the island.
Cruise lines, like Carnival, Celebrity and Royal Caribbean, call on St. Croix, typically as part of longer Southern Caribbean itineraries also featuring the ABC Islands.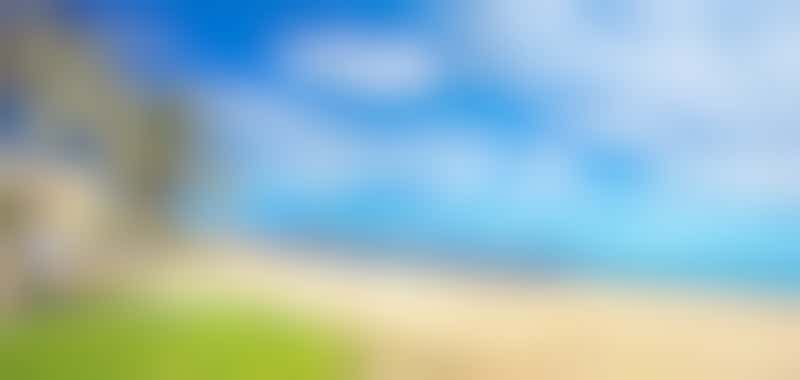 Sail to Malaga, Not Barcelona
Another port city mentioned in nearly every headline decrying overtourism is Barcelona. Visitors by land and sea overwhelm the capital of Catalonia, pilgrimaging to the staggering Sagrada Familia cathedral along with other architectural marvels courtesy of artist and visionary Antoni Gaudi.
While it's often considered one of the greatest cities in the world, Barcelona is struggling to maintain normalcy; messages proclaiming "Go home, tourists" are scrawled around the streets. Luckily, another Spanish port city gleams with open arms much farther south along the Mediterranean Sea.
Malaga, hidden within a mix of longer cruise itineraries in the Med or as one of the few stops on a transatlantic sailing, is the definition of a hidden gem. Sparkling on the Sunshine Coast, the city offers Moorish hilltop citadels with stunning views, a Tivoli amusement park, tapas in a covered market, horseback riding in the Andalusian mountains and an informative little museum about the birthplace of Picasso.
To get the most out of your time, Star Clippers sailing ships embark from Malaga heading to other ports in Spain, the Balearic Islands -- even Tangier. Lines, including Celebrity, Royal Caribbean, Regent Seven Seas and more, also call on Malaga.