The next Sail Across the Sun cruise is in the works for 2022. Stay tuned for more information as it becomes available.
Coming up on its sixth year, the Sail Across the Sun cruise features the band Train (of "Drops of Jupiter" and "Hey Soul Sister" fame), along with a rotating cast of light alternative rock musicians. Below you'll find all you need to know about this themed cruise voyage, from the nuts and bolts details to a list of performers and what you can expect from the onboard ambiance.
Cruise Info
The four-night Bahamas cruise, sailing roundtrip from Miami Feb. 14 to 18, 2020, features the ports of Nassau and Great Stirrup Cay, Norwegian Cruise Line's private island. The voyage is a full charter of Norwegian Pearl, which carries 2,394 passengers.
Lineup and Highlights
Train is always the headliner on Sail Across the Sun, but the 2020 lineup of bands includes Matt Nathanson, Ezra Ray Hart (a band that features Mark McGrath of Sugar Ray, Kevin Griffin of Better Than Ezra, and Emerson Hart of Tonic), The Dan Band, The Rembrandts, Yacht Rock Revue, Temecula Road and other artists. Comedian George Lopez also will be onboard.
Train will perform two electric sets and one acoustic set. In addition, the other musicians will have performances across six stages. Rounding out the music themed cruise are autograph sessions, theme nights and other fun events, including wine tastings with Train, which has its own winery called Save Me, San Francisco. (Also, if Mark McGrath doesn't host a game show, the organizers are missing an obvious opportunity!)
Onboard Vibe
While the bands onboard are rock musicians, the mood is decidedly friendly. (After all, the Rembrandts did give us "I'll Be There for You," the theme song from Friends.) Sail Across the Sun is perhaps less decadent than some music charters, but fans do rock out, with music that keeps cruisers going and concerts that draw crowds. The age range is diverse, with cruisers mostly in their mid-30s to 60s. There is also a ton of activities, with many of the concerts happening at the same time, festival-style, so plan to be on the go.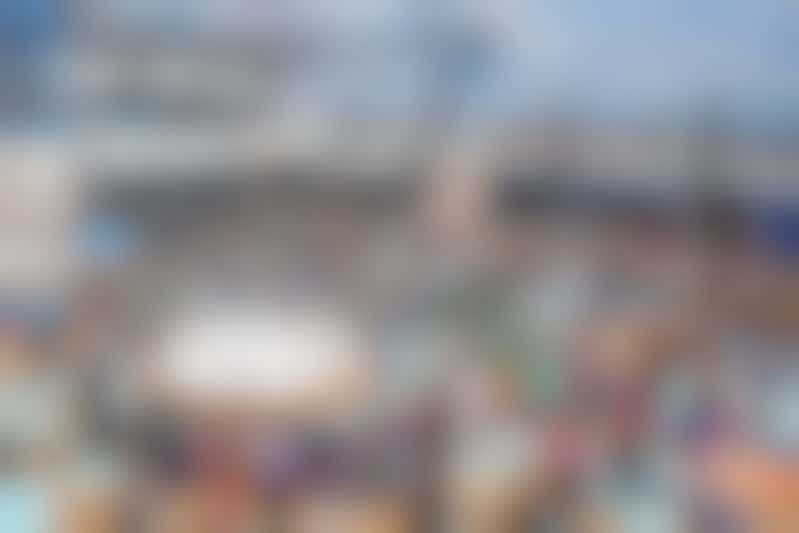 Who Would Like It
Train fans and lovers of '90s music and yacht rock (an often-mocked type of soft rock from the '70s and '80s that has been enjoying a nostalgia-fueled revival) will like this cruise. Families with little rockers will also find it suitable. Unlike some festivals at sea, Sail Across the Sun is billed as family-friendly.
How to Book
This cruise is run by Sixthman, a theme cruise operator owned by Norwegian Cruise Line Holdings. Bookings are done via www.sailacrossthesun.com.
Want even more info about music at sea? Check our page on music theme cruises.