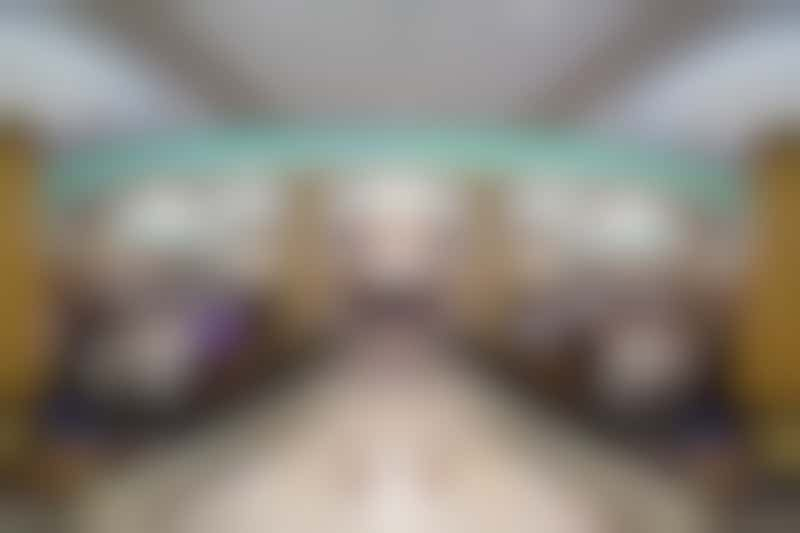 The Royal Palace on Disney Dream (Photo: Disney Cruise Line)
When Disney Cruise Line was designing twin ships Dream and Fantasy, it knew it needed a dining venue to appeal to all the princess-loving kids on its cruise ships. The result? The Royal Palace Restaurant on Disney Dream and the Royal Court Restaurant on Disney Fantasy -- both main dining rooms that pay homage to Snow White, Cinderella, Belle and Sleeping Beauty.
Ambiance
The decor in both Disney's Royal Palace and Royal Court is inspired by the films Cinderella, Snow White and the Seven Dwarfs, Sleeping Beauty and Beauty and the Beast. Look for portraits of the four associated princesses, wait staff in princely uniforms, bread baskets that look like Cinderella's carriage, and story icons (glass slippers, apples, roses and tiaras) worked into the marble floors, carpets and light fixtures. Many of the restaurants' design elements -- such as the circular plan, chandeliers, chairs and wall sconces -- have been copied from scenes in Cinderella and Beauty and the Beast.
If you or your little ones have a penchant for dressing up, dinner in Disney's Royal Court and Royal Palace restaurants is an ideal time to show off your princess costume. Officially, the dress code follows that of the ship -- either resort casual (jeans and nice shorts are acceptable), formal-optional or pirate/tropical for theme nights.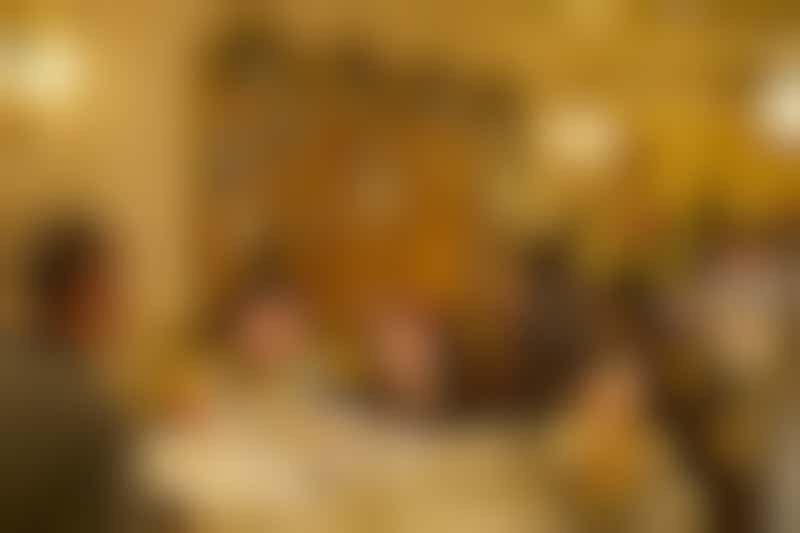 Royal Court (Photo: Disney Cruise Line)
Meals
Disney Dream's Royal Palace and Disney Fantasy's Royal Court serve all meals -- breakfast, lunch and dinner. Breakfast and lunch are open seating with waiter service. Dinner is served at your assigned table at a designated time, either 5:45 p.m. or 8:15 p.m. With Disney Cruise Line's rotational dining system, passengers rotate among the ships' three main dining venues -- Royal Court/Palace, Enchanted Garden and Animator's Palate -- on a set schedule.
Breakfast features standards such as French toast, pancakes, crepes, eggs and fruit. A three-course lunch might offer entrees such as honey-glazed barbecue pork ribs or herb-crusted North Atlantic whitefish.
Dinner offers four courses of French and American dishes. You might start with pomegranate-glazed duck breast or Belle's French onion soup, then move on to rack of lamb in a Dijon crust, grilled beef tenderloin with lobster medallions, or roasted wild boar tenderloin. Desserts include favorites like creme brulee and ice cream sundaes.
Vegetarian and kid-friendly items are always available.
Price
Meals at the Royal Palace and Royal Court restaurants are included in the cost of your Disney cruise.
Ships
Royal Palace is found on Disney Dream; Royal Court is the similar venue on Disney Fantasy.
Show Prices