What Royal Caribbean event has you sharing your underwear, putting lipstick on strangers and screaming at the top of your lungs? It's the Quest game show, the adults-only scavenger hunt that ranks as a cruise can't-miss.
What It Is
Quest is uproariously fun, supremely competitive, and it's definitely for adults only, which is why it's often scheduled after 11 p.m. Many cruise lines have a version of the Quest "scavenger hunt," so check out your daily cruise planner to see when it's scheduled. While Quest might be the worst-kept secret in cruising, some people believe that (much like Fight Club) it shouldn't be discussed -- so read on only if you don't mind spoilers.
Our Experience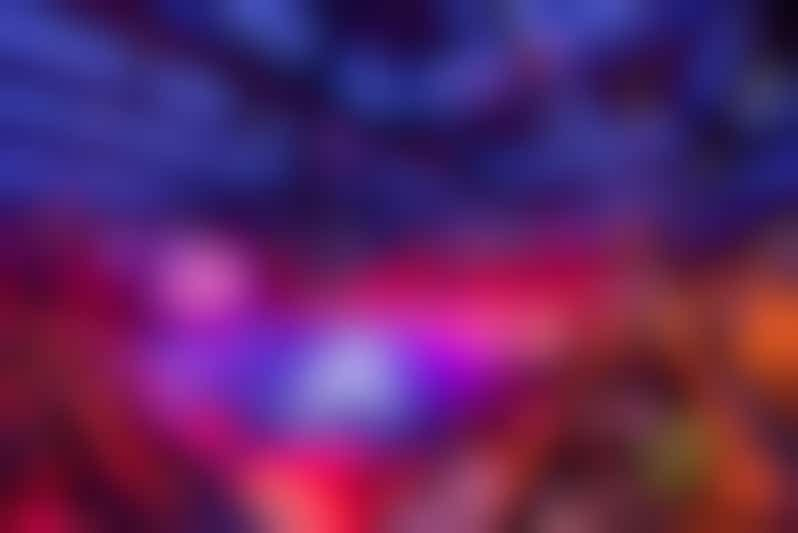 We were cruising with a group of Royal Caribbean pros, and the first mention of Quest came on the first day of our cruise -- something like, "Oh good! Fresh blood." That should've tipped us off. It casually came up in conversation throughout our cruise on Royal Caribbean's Jewel of the Seas, but it didn't show up on our Cruise Compass until the second-to-last night of our trip.
Our companions persuaded us to show up early at the Safari Club, where Quest would take place, so we could grab a primo seat -- in this case, close to the stage with unobstructed views. Even 30 minutes ahead of schedule, the lounge was filling up and the crowd was buzzing excitedly. (If you can't get a seat but plan to participate, don't worry: Chances are, you won't actually sit all that much anyway.)
The cruise director took the stage and warmed us up with a few jokes, along with some instructions that included warnings like, "Be careful" and "Don't run into each other." We were told to divide into teams, with no limit to the number of teams, and then we were off.
Here's how it worked: The cruise director would instruct a member or members of the team to bring him a certain requested item. The first team to arrive with the requested item gets the most points, the second gets the second-highest and the third … well, you get it. After the top three teams, all other teams that arrive with the item receive one point each. It started off innocently enough, with requests for items like "a tie" or "a sock with a hole in it" (yes, every sock has at least ONE hole in it). But it quickly got a little more bawdy: a man wearing lipstick or someone with their pants on backward. By the end, it was barely controlled chaos, with one male member of our group wearing a bra and poorly applied makeup declaring his name was Savannah Sunshine.
In the end, the top three teams get medals and temporary admiration from every person who witnessed the hysterical display. We finished with a bronze, and for the next two days, in-the-know passengers who stopped our pal to say, "Hello Savannah" were greeted with a big smile (and a little blush).
Worth a Try?
If you're not easily offended and love to cut loose on a cruise, this is a must. You don't even have to participate to enjoy it; you can sit back and watch everyone else run around and still share in the laughter. Keep an open mind and go with the flow. If you take yourself too seriously, you won't have fun at the Quest game on Royal Caribbean.
Things to Note
Don't worry if you don't win. In fact, we're pretty certain no one really wins or loses, even though "winners" are rewarded with medals. Bring along a camera that does well in low light; much of the action takes place in darker spots that are backlit. But don't post those perfectly lit photos on social media sites. Consider Vegas rules in play -- what happens at Quest stays at Quest. Photos should strictly be used for memories -- and possibly blackmail of family members.
Some veterans of the game bring along purses or tote bags packed with items they expect might be asked for; others consider this "cheating." With no real rules, let your conscience be your guide on this one.