Royal Caribbean's President's Cruise: From the Crown & Anchor Members' Perspective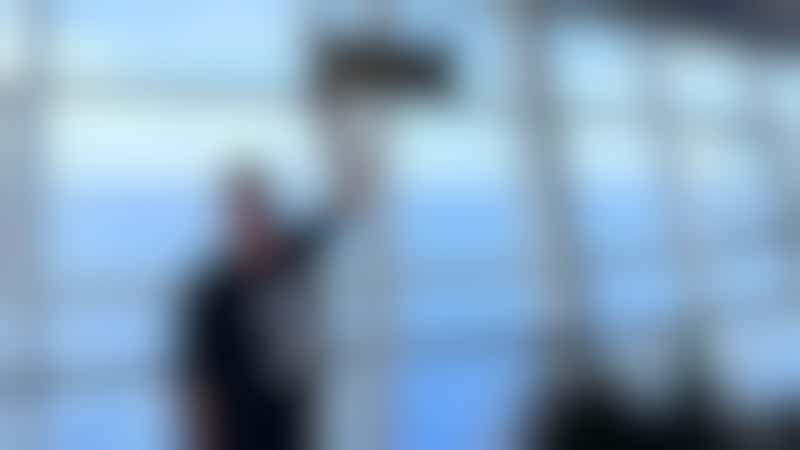 "Super" Mario Salcedo in his office aboard Allure of the Seas (Photo: Jason Gordon)
As the most elite of Royal Caribbean's Crown & Anchor Society members, Mario Salcedo (who's commonly referred to as "Super Mario" by passengers and crew) has sailed with Royal Caribbean consistently for 23 years, only taking 2 weeks off from sailing every year which he jokingly refers to as his "personal drydock."
Prior to sailing exclusively with Royal Caribbean, Mario performed an experiment over three years starting in 1996 and "sampled" 10 different cruise lines, by sailing aboard 150 cruises and 75 different ships during this time. Through his firsthand experience with these cruises, Mario became exclusively "Loyal to Royal" based on the innovation of Royal Caribbean's Voyager of the Seas in 2000 -- as, according to Salcedo, it had everything he could possibly want in a cruise ship.
During the President's Cruise, Super Mario reached a whopping 11,000 Crown & Anchor Society points. While Salcedo is appreciative of this status and number of points, he is most appreciative of the fairness of the program.
"As a Pinnacle Club member, I get the same benefits as every other Pinnacle member – I'm treated equally, and I'm glad they do that," Salcedo said. "The only thing that I get which no one else gets, is my office." This covered outdoor office space on the pool deck provides Mario with great panoramic views as he runs his business throughout each sailing.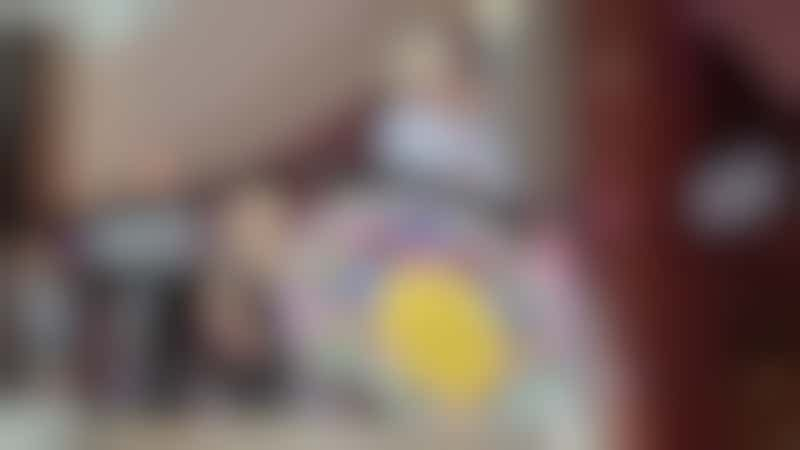 Royal Caribbean president and CEO Michael Bayley addresses crowds aboard Allure of the Seas (Photo: Jason Gordon)
Even if you aren't a Pinnacle Club member, status benefits are still rewarding, as indicated by Marilyn & Frank Resto, who elevated to Diamond Plus status during the President's Cruise sailing.
"The daily drink credits, discount on Royal Caribbean merchandise, discounts for bookings, access to special events and status on your card – they take care of us," the couple said. "This sailing is like a big party, meetup – a reunion and we're also able to interact with top leadership like Michael Bayley, and show our loyalty to Royal. That's what it is about."
During the Common Ground roundtable, participants were encouraged to express their compliments, air grievances, and make product enhancement suggestions directly to Michael Bayley (through a "pass the microphone" format).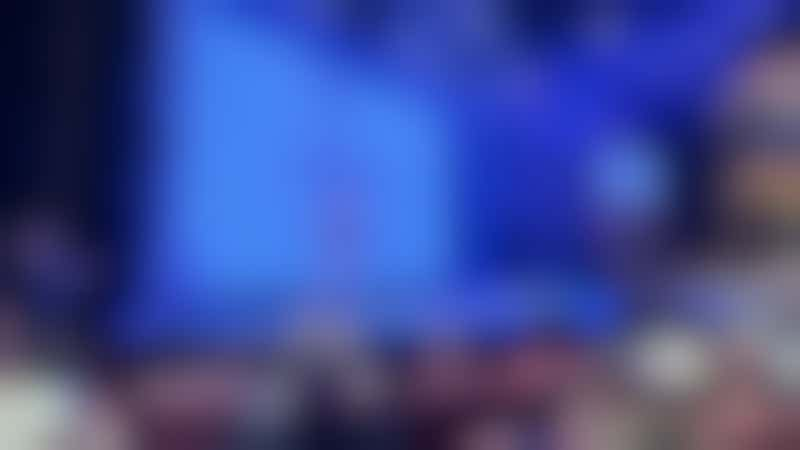 Royal Caribbean head Michael Bayley takes questions from the audience aboard Allure of the Seas (Photo: Jason Gordon)
The First question of the session revolved around Solarium use. "Since an adult doesn't start at age 16, why does Royal Caribbean allow those that are under the age of 18 into the Solarium?"
"I thought it was always 18 years of age," Bayley responded. "We'll look into this further."
Another passenger asked why they can't use OBC with a complimentary cruise. Why can't my OBC (onboard credit) be used with a complimentary cruise?" Jesse Hopfinger, Royal Caribbean's vice president of onboard revenue, pledged to look into it. "Let's run the numbers and I think there's a good chance that we'll allow it to be combinable."
A solid question about spa pricing came from a loyal passenger. "Why is it now costing $100 per person to experience a steam and sauna in the spa when I just spent $250 for a spa treatment?"
Hopfinger responded candidly. "I'm sorry. That's not changing. But we can look into having it as part of a package."
Bayley acknowledged the seriousness of each question and directed many of them to his deputies for response. If an answer wasn't readily available, Bayley pledged to provide resolutions.
That's part of the power of these sailings --- they allow honest feedback to reach Royal Caribbean's top brass in a way that just otherwise wouldn't be possible.