What is room service?
Room service is an amenity that allows passengers to order food to be delivered to their cruise ship cabins. Menus are generally provided in each stateroom. Room service is most often used by cruisers who wish to order breakfast in bed or late-night snacks, and often for families with kids heading off to evening kids' club events before parents enjoy dinner out. It's also useful if your shore excursion group gets back to the ship after the lunch service has ended.
Types of food available for room service vary from cruise line to cruise line and sometimes even from ship to ship or from cabin to cabin on a particular ship, depending on stateroom category. Standard items usually include things like bagels, pastries, cereal, eggs and omelets, fruit, hash browns and toast for breakfast, as well as anytime items like salads, sandwiches, pizza, cookies and a variety of drinks.
What does cruise room service cost?
This depends on cruise line policy and might also vary from ship to ship within a particular line. No-fee room service policies generally apply to luxury and upscale lines. Continental breakfast (including coffee) served in your cabin is typically free on the mainstream lines.
Some lines have choices between free and paid items throughout the day and evening (Carnival, Princess, Holland America, Celebrity). Carnival and Celebrity also add late-night delivery fees.
Royal Caribbean, MSC Cruises and Norwegian charge a flat fee for all room service orders other than continental breakfast. Unless you have a beverage package that specifies otherwise, all mainstream lines charge for items like soda and alcohol that normally incur a fee.
Passengers in some cabin categories are exempt from room service fees on Celebrity, MSC, Norwegian and Royal Caribbean.
Is room service available on all cruise ships?
All mainstream cruise lines offer room service; you're less likely to find it on river and expedition vessels.
Can I order room service any time of day?
It depends on the cruise line. Mainstream lines offer 24/7 room service. Most river cruises don't offer room service at all, but those that do often only serve at certain hours, typically breakfast.
How do I order room service?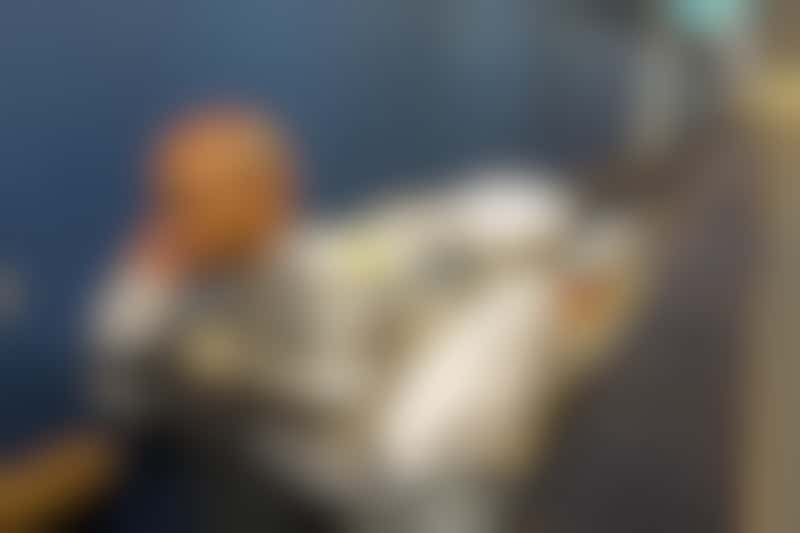 Room Service on Viking Orion
Room service can be ordered by dialing the front desk or a dedicated room service number (if there is one). Some lines also offer the ability to order room service on interactive in-cabin TVs or on the cruise line's app.
It's common for room service breakfast to be ordered via menu cards. Passengers use the cards to choose delivery times and check off the items they wish to order. Cruisers then hang their completed cards on the outside handles of their cabin doors at night. The cards are collected by crew, and the food is delivered at the specified time the following morning.
Can I order room service from the dining room or alternative restaurants?
Generally the answer is no, unless you or one of your cabinmates is ill, in which case food can often be brought to you by a crew member. One exception is that Holland America allows passengers to order lobster from the Pinnacle Grill for an additional fee.
Guests on luxury lines and even some suite guests serviced by butlers on mainstream lines are often allowed to order from the main dining room and/or specialty restaurant menus and have it delivered.
As an alternative, you can fix yourself a plate from the buffet venue and take it to your room to dine, and waitstaff in all dining venues are usually more than willing to prepare your dessert to be carried back to your cabin.
Can I order from the room service menu while dining in the main dining room?
There may be times when something you saw on the room service menu sounds better to you than the choices on the dining room menu. Maybe you simply cannot get the image of that luscious chocolate cake off your mind. It never hurts to ask your waiter. It may be possible to snag your piece of cake and make the rest of your dining companions jealous.
Should I tip the person who brings my room service order?
It's not required, but it's generally considered polite to tip a dollar or two to the person who delivers the food to your cabin. Some might refuse to accept the offer, but most will gladly welcome the gesture.
What should I do with my tray and dishes when I'm finished?
Your room service items will likely show up on a tray with any necessary dishes, condiments and silverware. When you're finished eating, unless directed otherwise, leave everything on the coffee table or desk in your cabin, and someone will collect it later. Leaving dirty room service items in the hallway outside your door is both unsanitary and dangerous, as hallways are narrow, and those passing by can easily trip.
How can I learn more about room service?
---
The What to Expect on a Cruise  series, written by Cruise Critic's editorial staff, is a resource guide where we answer the most common questions about cruise ship life -- including cruise food, cabins, drinks and onboard fun -- as well as money matters before and during your cruise and visiting ports of call on your cruise.