Choosing a River Cruise Destination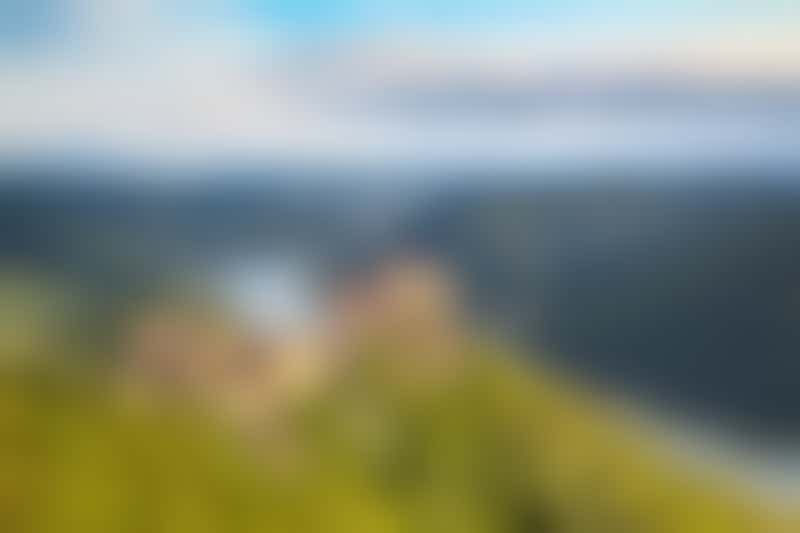 Aggstein castle ruin and Danube river at sunset in Wachau, Austria (Photo: canadastock/Shutterstock.com)
River Cruisers Can Now Sail in Europe Year Round 
Europe is the world's top river cruising destination, and it's the best place to start if you've never tried a river cruise.
The largest number of cruises can be found on the Rhine, which flows through Switzerland, Liechtenstein, Austria, Germany, France and the Netherlands, and the Danube, which flows from the Black Forest in Germany to the Black Sea in Romania, passing through or between Austria, Slovakia, Hungary, Serbia and Bulgaria on the way. 
Which one is right for you? Offshoots of the Rhine include the Moselle, known for its steep vineyard-covered hillsides and the Main, which connects the Rhine with the Danube through a series of canals. The Danube doesn't have as many tributaries, but if you've already done the central section through Austria's Wachau Valley, try the Lower Danube, which runs through Serbia, Hungary, Romania and Bulgaria.
Other popular rivers include France's Seine, where ships are based in Paris and cruise down to the Normandy region. The Rhone, also in France, offers Provencal experiences between Lyon, France's second largest city and Arles. River cruises through Bordeaux and the Loire Valley are also becoming popular.
Other European rivers include the Elbe, which rises in Germany and flows into the Czech Republic; Italy's Po, gateway to cities such as Venice and Padua, and Portugal's Douro, surrounded by rugged, green scenery featuring steep wine terraces.
There are also seasonal cruises, including the spring "tulip time" itineraries sailing from Amsterdam through the Netherlands and Belgium. And in winter, Christmas markets voyages, primarily along the Rhine and Danube, are magical ways to celebrate the festive season.
Europe River Cruise Lines: Most of the major river cruise lines sail in Europe, including AmaWaterways, APT, Avalon Waterways, CroisiEurope, Emerald Waterways, European Waterways, Grand Circle, Riviera Travel, Scenic, Tauck, Uniworld, Vantage Deluxe World Travel and Viking River Cruises. Amadeus, a long-established Austrian line, and German-owned A-Rosa are now selling cruises in the U.S., U.K. and other English-speaking countries.
The Season: Viking River Cruises is the first line to operate year-round in Europe with a new Rhine itinerary that debuts in winter 2023. Aside from that, the river cruise season begins in early spring (typically in late March) and runs through late fall (the best time for value-seekers). Lines keep a handful of ships available for the holiday markets season (late November through New Year's Day) on the Rhine and Danube. And then they put ships away for the season, usually spending off-months on maintenance and refurbishment.
Challenges: Too much rain or not enough can be problematic for river cruises, particularly in, but not limited to, spring (when snowmelt fills the rivers) and fall (when the rainy season begins). Rising or falling rivers can mean that passage under low bridges is not possible or that water levels are too shallow to permit safe cruising. Typically, river lines plan ahead -- and in these situations may organize longer day trips, using roads to get around, or even for passengers to swap ships at key trouble points.
---
Asia River Cruises Are Suited to More Adventurous Travelers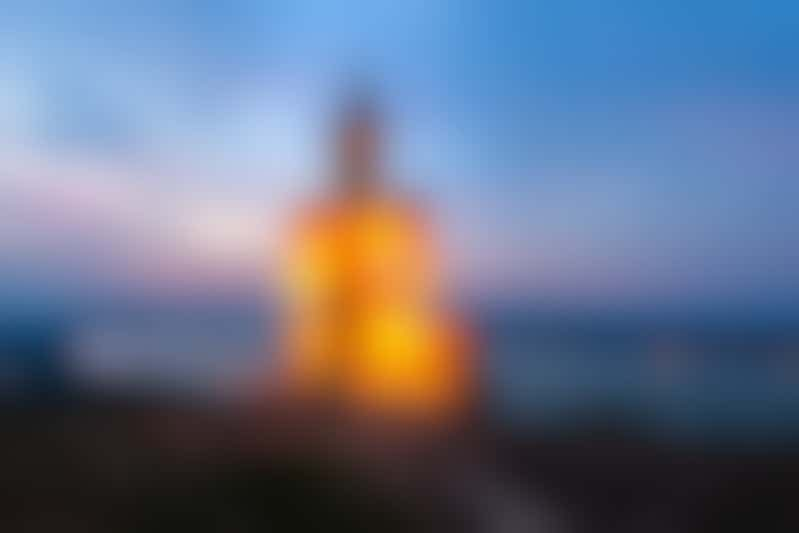 A Giant Buddha Statue Looking to Mekong River (Photo: Knot Mirai/Shutterstock)
In Asia, river cruising takes places on the vast Mekong in Southeast Asia, on China's Yangtze and India's Ganges. Sailing on the Ganges, India's holiest river, are usually a seven-night affair from Kolkata coupled with a land-based itinerary and visit to the iconic Taj Mahal. Even more remote is the Brahmaputra, in India's Assam district.
The Mekong River runs through Cambodia and Vietnam, with the most popular seven-night cruises wending their way from Siem Reap to Ho Chi Minh City (many then opting for land tour extensions that visit Hanoi), passing rural villages, exotic temples and floating markets. New cruises take in the Upper Mekong, from Laos to China. 
Smaller colonial-style vessels are used on the Ganges and Mekong, carrying from 10 to around 60 passengers.
Sailings on China's Yangtze River typically start and finish with a land-based stay in Shanghai and Beijing. Cruises range from three days to one week and will include a transit through the huge Three Gorges Dam. River ships that ply the Yangtze are much larger than those on other Asian rivers, so have more onboard facilities such as shops and coffee bars.
Asia River Cruise Lines: APT, Abercrombie & Kent, AmaWaterways, Avalon Waterways, CroisiEurope, G Adventures, Grand Circle, Pandaw, Riviera Travel, Scenic, Uniworld, Wendy Wu and Viking River Cruises offer cruises in Asia.
The Season: Some Asia operators will go year-round, while others stick to the main April-to-October season.
Challenges: On the ships, the cruise lines offer similar levels of service and quality as other regions, but the terrain can be rugged, and touring can be challenging. Disembarking on sections of the Mekong  can involve walking on narrow planks and climbing muddy banks, so travelers need reasonable levels of fitness and mobility. The focus is on smaller, more rural pleasures, rather than major cities. (Visits to the major urban metropolis are usually organized as pre- or post-voyage experiences.)
---
Egypt is a Bucket List River Cruise Destination for Culture-Thirsty Travelers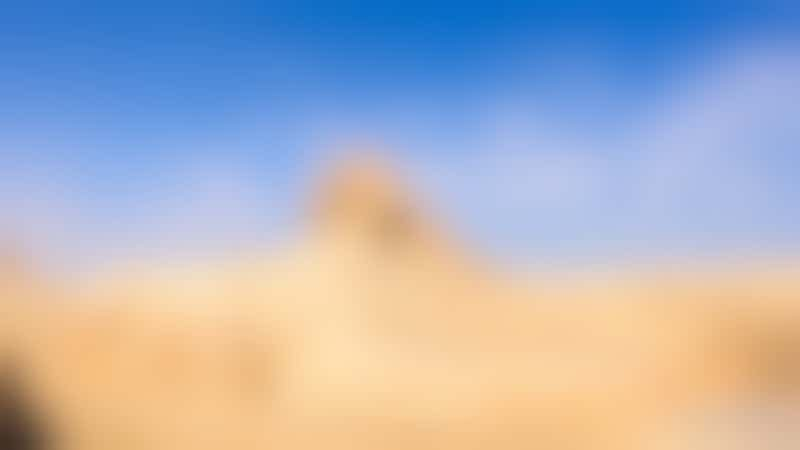 Great Sphinx of Giza, Giza Plateau, West Bank of the Nile, Giza, Egypt (Photo: Anton_Ivanov/Shutterstock)
Egypt River Cruise Lines: Abercrombie & Kent, Oberoi, Uniworld and Viking are among the river cruise operators offering Nile itineraries, although travelers can also book Nile cruises on chartered vessels through various tour operators. 
The Season: Nile River cruises operate year-round, but the high season is typically from October to May when it's not too hot.
Challenges: In the past, Egypt's tourist industry has been blighted by violent political uprisings and terrorist attacks. In more recent years, however, lines such as Viking and Uniworld have shown support for this extraordinary waterway with new ships and itineraries safe for U.S. and U.K. travelers.
---
South America River Cruises Ships Are Intimate and Itineraries Packed with Nature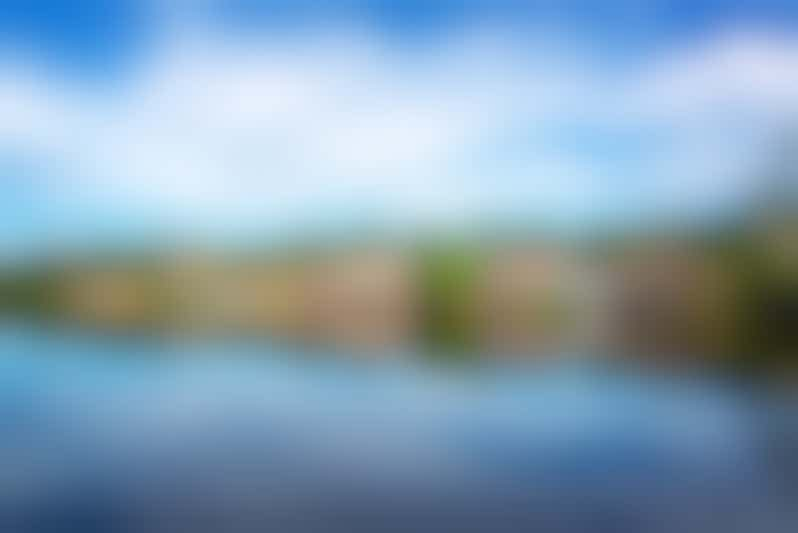 Iquitos cruise port on the wildlife-filled Amazon River (Photo:Jess Kraft/Shutterstock)
Several oceangoing ships offer cruise itineraries on the Amazon River, but they tend to focus on Brazil (from Manaus, the Amazon's largest city, to Rio de Janeiro and Buenos Aires), where the river is wider and ports are more urban. A cruise on this section of the river is almost like being at sea.
But riverboats that ply the Amazon can manoeuvre into even more offbeat parts of the Amazon basin and offer a much more adventurous experience. (Peru's portion of the Amazon is particularly popular.)
Ships embark in Iquitos or the newer port just upriver in Nauta. Instead of touring cities or ancient temples, you'll trek through the rainforest to look for monkeys, river dolphins, parrots, sloths, insects and fascinating plant life or visit small villages where you can interact with the indigenous people. More so than on other river cruise itineraries, you'll actually spend little time ashore because the voyages focus on the river itself, with motorboat rides along the water's edge to look for bird life, piranha fish and alligators.
South America River Cruise Lines: Aqua Expeditions, Avalon Waterways, Delphin, International Expeditions, Lindblad Expeditions and Pandaw offer Amazon itineraries.
The Season: Amazon River cruises operate year-round. The water levels do fluctuate, however -- up to an astounding 40 feet -- with December through May being the high-water season and the rest of the year low-water season. High-water season floods the forest, allowing you to move deeper into the forest via skiff and zip around smaller tributaries that, otherwise, are inaccessible. Low-water season permits more onshore walks.
Challenges: A rugged place to explore, passengers need a good basic level of fitness. Crime has been an issue on the Amazon; cruise lines have reacted by beefing up onboard security.
---
The U.S. & Canada Offers a Traditional River Cruise Experience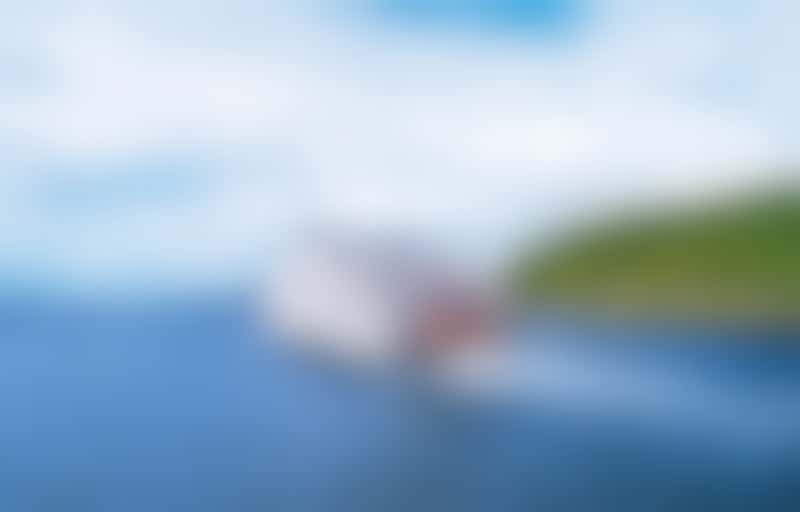 Queen of the Mississippi powering down the mighty Mississippi (Photo: American Cruise Lines)
The Mississippi and its connecting tributaries is the most visible of North America's rivers when it comes to cruise lines, and the main itinerary is a seven-night cruise between New Orleans and Memphis, although you can also take an Upper Mississippi cruise between St. Louis and St. Paul. The Ohio River is also popular. ACL's other boats cruise along the East Coast's Intracoastal Waterway, the Chesapeake Bay and New York's Hudson River.
In Oregon, there are also seven-night cruises on the Columbia and Snake Rivers, which are gaining in popularity. They follow the historic route used by 19th-century explorers Meriwether Lewis and William Clark when they journeyed across the U.S. in search of the Pacific Ocean.
Several lines also offer warm-weather cruises along the Saint Lawrence Seaway, which skirts the borders between New England and Canada, as well as the Great Lakes.
North American River Cruise Lines: American Cruise Lines, American Queen Voyages, Lindblad Expeditions, St. Lawrence Cruise Lines, Un-Cruise Adventures and Viking River Cruises.
The Season: You can find North America river cruises from March to December, but sail dates and seasons will vary, depending on the particular river you'd like to sail.
Challenges: One big difference between European and American river cruising is that most of the latter's cosmopolitan cities grew up around coastal ports, rather than rivers. So while you may visit the Mississippi's New Orleans and Memphis, the Chesapeake Bay's Baltimore or the Hudson's New York, these trips definitely are for slower-paced travelers.