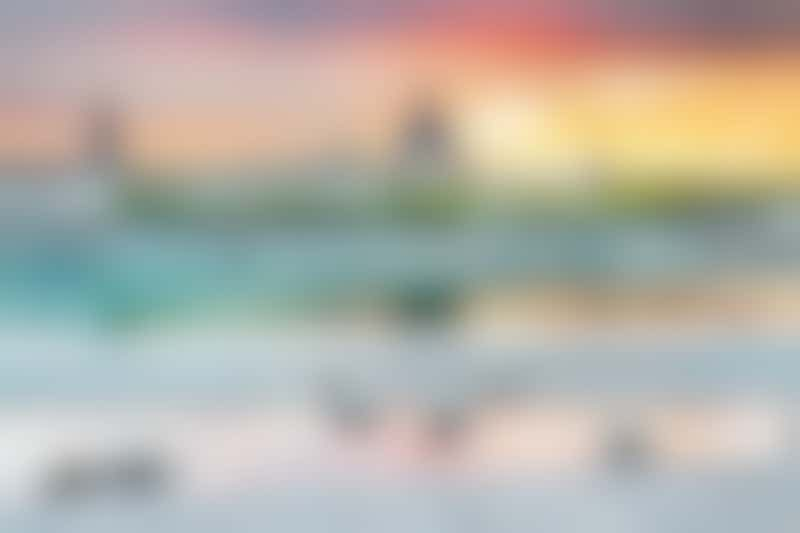 View of Hotel Dieu and Fourviere cathedral from the Rhone River in France. (Photo: ventdusud/Shutterstock)
If you're considering a European river cruise, your options can be almost overwhelming. Many first-timers choose the popular Rhine River cruise through Germany, France, Switzerland and the Netherlands, although there's an argument to be had for taking a trip on France's smaller Rhone and Saone itinerary. It's all in what you're looking for.
The most common Rhine River cruise itineraries start in Amsterdam and finish in Basel, or vice versa. Along the way, port stops are likely to include Cologne, Koblenz, Heidelberg and Strasbourg. Cruises on the Rhone in France are slightly less standardized, but most begin or conclude in Lyon or Arles. Ports probably will include Avignon, Viviers, Tournon and Vienne. Chances are, you'll fly into a larger city, like Paris to the north or Nice to the south, then take a bus or train to begin your Rhone River cruise.
Every major river cruise operator offers cruises on both rivers, so you'll have no shortage of options when it comes to sailing style. Let us help you decide when it comes to the Rhine vs. Rhone.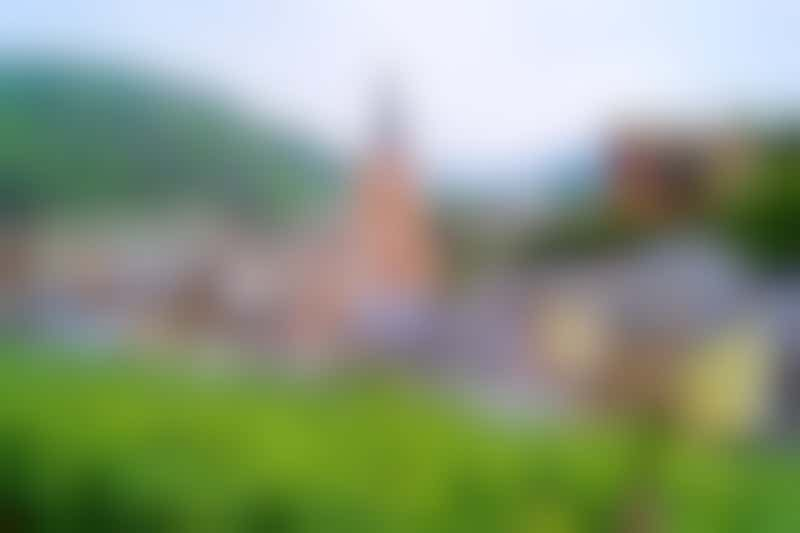 View over Bacharach along the famous Rhine River, Germany (Photo: JeniFoto/ Shutterstock)
Similarities: Rhine River vs. Rhone River
Cruises on both rivers put passengers into the hearts of the cities they visit; in many cases, you can simply step off the boat and into the town for exploration. Both offer a nice mix of larger cities and quaint villages. Along the Rhone, you'll likely visit Lyon, Avignon and Arles, while the Rhine will take you to Cologne (perhaps the largest city mentioned here), Koblenz and Rudesheim. Both have seemingly endless paths that line the river, where residents walk, run and ride their bikes. Passengers can take advantage when they have free time, grabbing bikes from their ships (many cruise lines have bikes onboard) and hitting the path.
The Rhine and Rhone rivers also are ideal for wine lovers, as they take passengers into some of the most interesting wine regions in the world. A Rhine itinerary will give passengers a chance to learn about and sample Germany's famous Rieslings, while the Rhone allows passengers to taste a huge variety of wines, including pinot noir, chardonnay, gamay and Syrah blends from heralded regions like Chateauneuf-du-Pape. Rhone cruises take you through the Burgundy and Beaujolais regions of wine country, both must-visits for wine lovers.
Both rivers also feature a number of locks -- a necessity to control the flow of river traffic. The locks are an engineering marvel that most passengers find so compelling that they gather to watch the process every time their riverboats move through them. Some cruises include an explanation of the lock system at some point during the journey. Light sleepers might want to pack earplugs for overnight passage through the various locks.
The most common itineraries on both rivers run seven days, which makes either of them ideal for someone looking for a taste of river cruising without a longer commitment. Longer itineraries often include an add-on land option -- perhaps an overnight in Amsterdam on the Rhine or in Paris ahead of a Rhone cruise. Additionally, both waterways are subject to wind or water-level fluctuations, which have the potential of altering your cruise, though river lines are adept at handling these issues when they arise. The Rhine is more prone to high water in May or June between Cologne and Vienna, while the Rhone can experience high winds all summer long.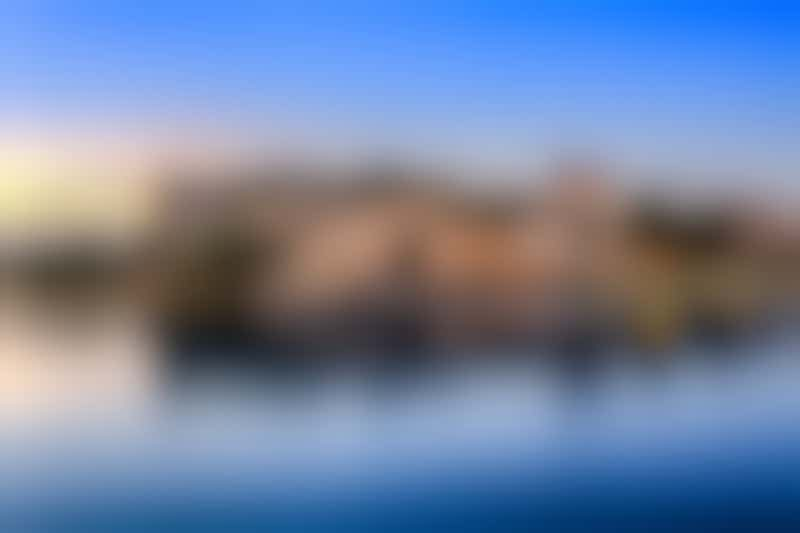 The Pont d'Avignon along the Rhone River (Photo: FenlioQ/Shutterstock.com)
Differences: Rhine River vs. Rhone River
The Rhine and Rhone rivers are more different than similar. The most obvious difference (besides being spelled with an "o" vs. an "i") is the number of countries visited. Rhone River cruises visit one country: France. While Rhine River cruises focus heavily on Germany, chances are, you'll also visit the Netherlands, France and Switzerland. The Rhine also connects to the Danube, another famous European waterway, and grand voyages that cover both the Rhine and Danube also are common, adding stops in countries like Austria, Budapest, the Czech Republic and Hungary.
Both rivers are scenic, but the Rhine will take your breath away, passing by fairy-tale castles or castle ruins at nearly every bend in the river, gorgeous hillside vineyards and thick, green forests. For many cruisers, the 40-mile sailing through the Rhine Gorge, a UNESCO World Heritage Site, is a highlight. This stretch sails through a dramatic valley, past adorable towns and villages and sweeping castles. (You'll see so many castles on your Rhine cruise that by the time you finish, you might find yourself saying, "Meh. Another castle.") The Rhone, on the other hand, is somewhat more developed along the way. The best scenery actually comes in port, where you visit the quaint towns of Provence and learn about the fascinating history that includes conquest by ancient Romans (with architectural evidence remaining).
Most river cruises create menus at least in part based on the itineraries they sail, which is great news if you want to try regional cuisine. On a Rhone River cruise, you'll probably sample items like bouillabaisse, ratatouille and cheeses galore. More adventurous options might include foie gras, frog legs and escargot. Expect rich, delicious French food, heavy on butter and cream sauces. Desserts might include creme brulee or crepes. Dishes on a Rhine River cruise will reflect German and Austrian traditions, with items like Wiener schnitzel, sauerbraten and other various sausages and meats. For dessert, you might eat Black Forest cherry cake. And while both cruises offer regional wine, a Rhine cruise will put cruisers in the heart of beer country, with terrific options onboard and especially ashore.
Europe famously offers Christmas markets, and they're showing up in more cities every year. But if you're looking for the more original, traditional markets, you want to cruise the Rhine, where you can shop for ornaments, drink hot and spicy gluhwein, and sample sausages and pretzels to your heart's content in massive-yet-charming bazaars.
While both rivers serve as a major arterial for their respective countries, the Rhine is longer and more heavily trafficked by cargo ships than the Rhone. This can lead to longer wait times at locks and generally a more overall industrial feel.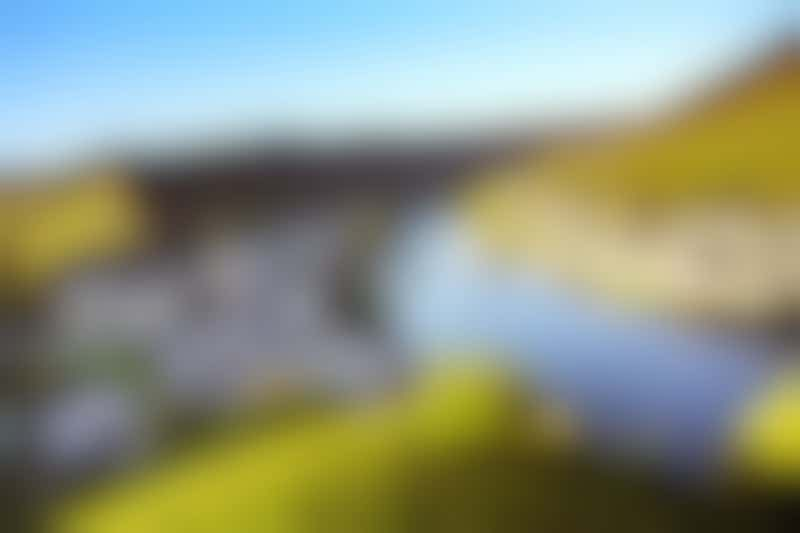 The Rhine River (Photo: Yurchyks/Shutterstock)
Rhine River vs. Rhone River Cruises: Bottom Line
Choose the Rhine if:
You want to see gorgeous scenery with innumerable castles, visit lively cities or extend your cruise with a Danube option.
Choose the Rhone if:
You adore wine, want to walk in the steps of French Impressionist (and post-Impressionist) masters or simply are raring to try top-notch cuisine.