Rhine River Cruise Port Highlights: UNESCO Sites, Vibrant Cities & Scenic Sailing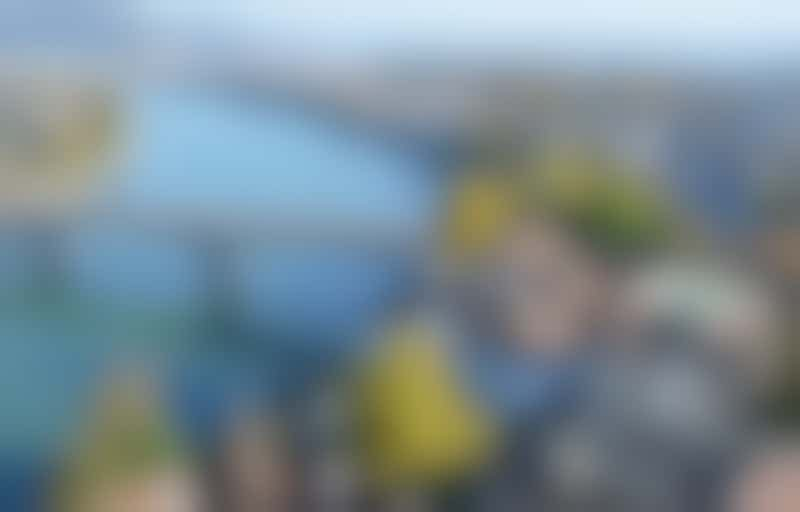 Basel (via Shutterstock)
One of the joys of a Rhine River cruise is the variety of shoreside experiences it offers. You can find yourself exploring the cobbled streets of a sleepy medieval village or taking in the sights of a vibrant city, enjoying a lazy afternoon wine tasting, strolling the banks of a tranquil canal or marveling at a splendid Baroque palace or spectacularly spooky Gothic cathedral. Here are just a few of the highlights.
Amsterdam, The Netherlands: The city of cyclists, lovely tree-lined canals, offbeat shops and cafes, and fabulous museums, Amsterdam has so much to offer that most river cruises starting or ending there allow two days to explore the city. Its most famous sites include Anne Frank's House, the Rijksmuseum, the Van Gogh Museum and the Stedelijk Museum, but this great city has more than 50 museums and offers many more unusual options. These include the boat-shaped NEMO Science Museum (a popular choice with kids since it's interactive and hands-on), the STRAAT street art museum and even a museum devoted to cats, Het Kattenkabinet.
Basel, Switzerland: One of the best things to do in Basel is to eat. Since it's situated on Switzerland's borders with France and Germany, the city's many restaurants offer a vast range of European dishes. Don't miss the local delicacy, Basler Leckerli — spiced cookies made with kirsch, nuts and candied fruit. Where to walk it off? Head for the left bank of the Rhine, and you'll find top sights like the Cathedral, the Marktplatz (surrounded by meandering alleys lined with unusual craft shops) and the Rathaus (Town Hall) — all fairly close to one another. Don't miss a stroll around the lovely botanical gardens while you're at it.
Strasbourg, France: With its cobbled streets, timbered medieval houses and the gorgeous canal-laced Petite France at the heart of its Old Town, Strasbourg is one of the loveliest and most fascinating cities in France (and that's some contest). Its top attractions include the Strasbourg Cathedral, which dates from 1190 AD and, at 466 feet, is Europe's tallest medieval building, and the Rohan Palace, where Marie Antoinette once stayed.
Mainz, Germany: The enormous six-towered Cathedral of St. Martin, founded in 975 AD, is one of the world's finest examples of Romanesque architecture and an absolute must-see. Nearby, just off the main square of Domplatz, you'll find the Gutenberg Museum, which charts the history of printing and contains the famous 15th-century Gutenberg Bible, along with a reproduction of Gutenberg's original printing house.
Mainz also boasts a quaint medieval Old Town just south of the Cathedral, as well as fine Baroque churches, the 14th-century Gothic Church of St. Stephen (which features a beautiful stained-glass window created by Marc Chagall) and the remains of a Roman aqueduct.
Cologne, Germany: Cologne's twin-towered Dom is one of Europe's largest churches, and its towers offer glorious views over the city's rooftops for those fit enough to climb them. Afterward, sample a local Kölsch beer in its picturesque Old Town, and stop by House of Fragrances 4711 to see where the legendary eau de cologne was invented. The good folk of Cologne also love to party and hold a spectacular Carnival, known locally as Fastelovend and Fasteleer, which starts at 11:11 a.m. on the 11th day of the 11th month, comprises more than 600 events and carries on all winter, through to Ash Wednesday.
Rudesheim, Germany: This charming little Rhineland wine town is the gateway to the lovely Rhine Gorge. It's the place to be around Christmas when toffee apple-cheeked youngsters ride donkeys around its cobbled streets and its stall-lined squares -- twinkling with fairy lights and heady with the fragrance of pine leaves, cinnamon and gluhwein -- are simply magical. Don't forget to try a cockle-warming Rudesheimer coffee, a delicious concoction of whipped cream, sugar and local Asbach brandy. It should come served up in an enormous ceramic mug decorated with scenes from the Rhine (and trust me, it won't taste as good if it doesn't).