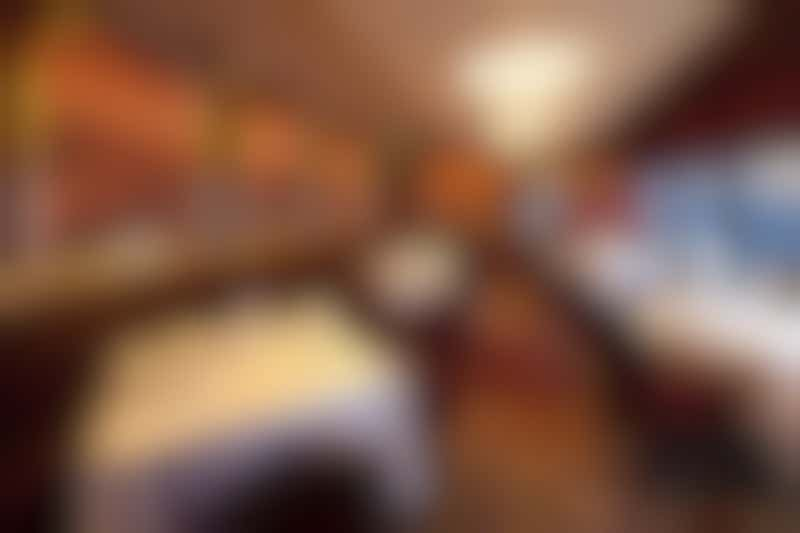 Remy Chef's Table Dining Room (Photo: Disney Cruise Line)
If you don't mind indulging on rich French food with an equally rich price tag, Disney's Remy is one of the most exceptional dining experiences at sea. The gourmet Gallic menus are the brainchild of Chef Arnaud Lallement of Michelin three-star restaurant l'Assiette Champenoise (near Reims, France) and Chef Scott Hunnel of Victoria & Albert's, an award-winning restaurant at Walt Disney World Resort. No need to shell out for your kids not to appreciate fine dining -- the Remy restaurant is adults only.
Ambiance
Even in the most expensive specialty restaurant at sea, Disney pays homage to its animated films. Remy is named after the rat hero in Ratatouille, and you'll find his stylized likeness in the swirling banquet upholstery, as well as his sculpture in glass on the flower-esque light fixtures that float above you. The restaurant is done in art nouveau style with tones of soft green, red, brown and gold. Expect upscale touches like Frette linens, Riedel glassware Christofle silverware, and gold cushioned stools to hold ladies' purses.
The private dining room has scenes of Paris on the wall and a bolder look than the earthy main dining room. The glass-enclosed wine room has a marble floor and an impressive wine display, including bottles of John Lasseter's wine with Pixar characters on the labels (not for sale).
Remy is Disney's most upscale dining venue and the dress code upholds this image. A jacket is required for men (either a sports coat, suit jacket or tuxedo); women should be in cocktail or evening dresses. During brunch, the rules are a bit more relaxed, but don't expect to wander in wearing jeans, capris or shorts. This is special occasion brunch, not overslept-and-missed-breakfast brunch. Men should wear dress pants and a collared shirt (jacket not required) and women should wear a dress or pantsuit. For all meals, you must be at least 18 years old to dine at Remy.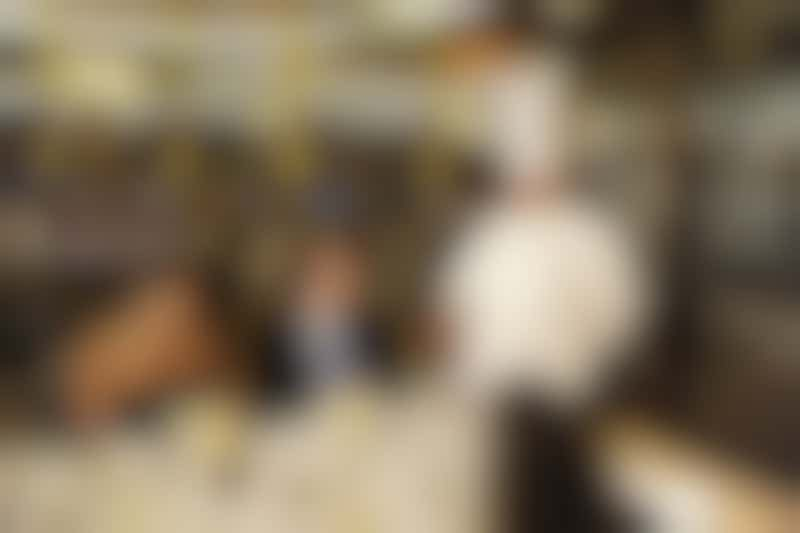 Remy (Photo: Disney Cruise Line)
Meals
You have four options for eating at Disney's Remy restaurant. Dinner is served nightly, but the other three are only available on sea days on four-night or longer cruises.
Dinner: The wait staff set the tone for your dinner when they start the meal by preparing a chilled Champagne cocktail tableside and offering it to you free of charge. Choose small plates from the a la carte menu -- with options like Kurobuta pork tenderloin and belly with corn ragout and porcini mushroom soup with wild mushroom bread pudding -- or opt for one of two tasting menus paired with wines (for an extra fee), labeled Saveur (Flavor) and Gout (Taste).
And if that weren't enough, you'll find a small "thank you" box of chocolates waiting in your cabin when you return from the decadent meal.
Champagne Brunch: Don't think French toast -- think lobster, veal, gnocchi and other delectable bites in a set tasting menu. A Champagne pairing can be added for an extra fee.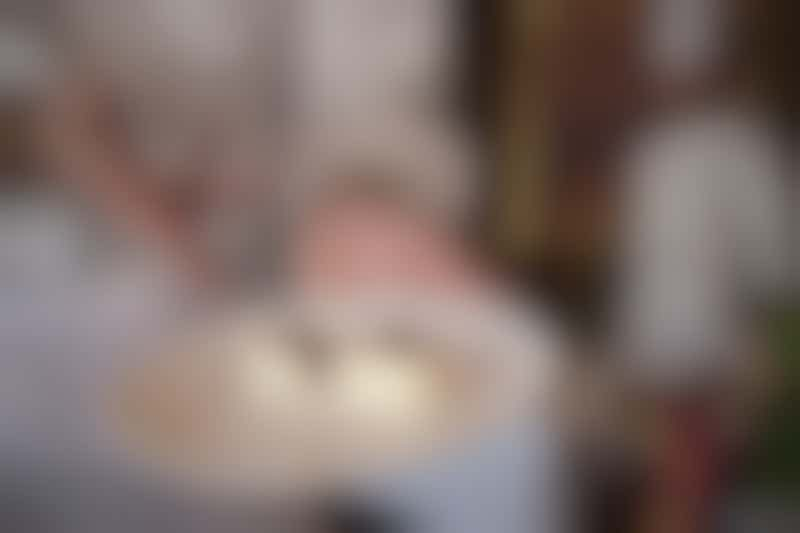 Pompidou's Patisseries Dessert Experience (Photo: Disney Cruise Line)
Pompidou's Patisseries Dessert Experience: If you've got a sweet tooth, consider splurging on a five-course dessert menu, complete with coffee and dessert history lessons from Remy's executive chef and executive pastry chef. It's held one afternoon per cruise on a sea day.Champagne pairings cost extra.
Petites Assiettes de Remy: This six-course meal of small plates paired with wines is offered only in the early evening on the first day of the cruise. It's hosted by the executive chef and sommelier.
Price
Dinner costs $125 per person. For a wine-pairing menu, the total cost is $230 per person. The Champagne brunch is $75 (add an extra $30 for a Champagne pairing) and the Dessert Experience is $60 (add $25 for the wine pairing). The Petites Assiettes de Remy costs $50 per person, including wine pairings. Reservations are required; book your table online in advance of your Disney cruise or once onboard.
Ships
Remy is only found on Disney Dream and Disney Fantasy.
Show Prices