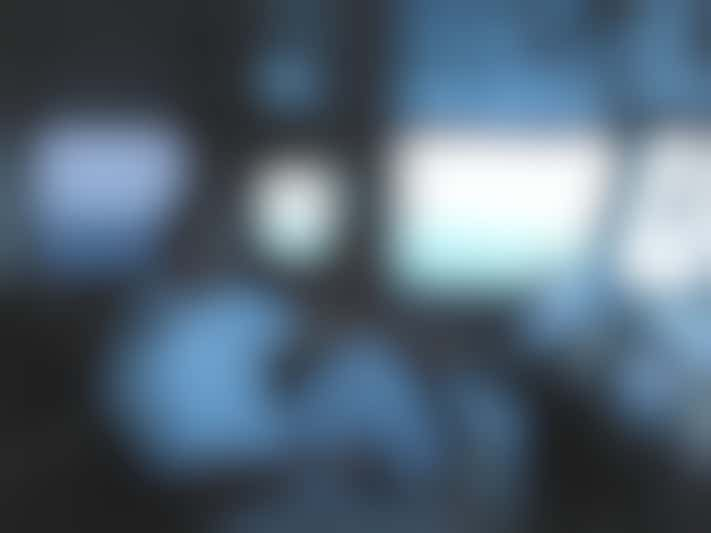 Bill Wright, vice president of marine operations for Royal Caribbean, is no storm chaser -- but he is the line's go-to guy for all things hurricane related. (He's also a seasoned captain; he launched Freedom of the Seas, which shares the title of world's largest cruise ship with Liberty of the Seas.)
While following hurricanes' tracks, all cruise lines with ships in affected regions rely on a handful of quick fixes for avoiding them, including shortening or lengthening cruises, changing itineraries, and keeping ships out at sea. Wright's job was particularly trying in 2004; that year was so rife with storms Royal Caribbean International (Royal Caribbean and Celebrity) had a total of 19 separate ships affected at one time or another. In fact, Wright tells us that in terms of itinerary tweaking, the 2004 season was one of the worst ever because several storms hit major ports over weekends -- the all-important turnaround time.
And 2005 wasn't easy, either. The threat of Tropical Storm Franklin sent Royal Caribbean's Voyager of the Seas to Canada instead of Bermuda at the last minute, causing much controversy among passengers; that August, Hurricane Katrina devastated New Orleans and other towns along the Gulf Coast, leaving many locals homeless -- and several cruise lines scrambling for new departure ports. In 2006, Tropical Storm Chris affected Royal Caribbean's Caribbean itineraries.
We caught up with Captain Wright for a behind-the-scenes look at what goes on at a major cruise line when a storm is brewing.
Cruise Critic: What is the very first step you take when a storm is looming?
What We Learned: "First step," Wright tells us, "is staying closely tuned in with the NOAA [National Oceanic and Atmospheric Association]. One of the real advantages is the forecasting is very accurate, typically high level of reliability."
CC: Here at Cruise Critic, we're constantly surfing over to the National Hurricane Center's Web site for information. How do you get your updates?
WWL: "We have a close working relationship with NOAA," Wright tells us. In the days before the Internet, folks in Royal Caribbean's Miami office would simply trot on down to the National Hurricane Center's offices. They can still do so today -- but more often than not, rely on more "modern" approaches like e-mail and fax blasts.
CC: How do ships manage to stay safe with Mother Nature wreaking havoc?
WWL: "The high speed allows us to make sure ships are someplace a storm isn't." Ships typically move a bit faster than hurricanes do; generally a storm travels at about 10 to 12 knots (one exception: 1992's Hurricane Andrew had forward motion of 16 knots), while most ships are capable of traveling above 20 knots.
CC: Well, that sounds easy enough...
WWL: Actually, Wright refers to it as a "big puzzle." There's no "magic number" -- i.e., the number of miles away a storm needs to be for the line to consider the ship unsafe. The facts and figures taken into account are enough to make a mathematician's head spin.
CC: Tell us how you fit the pieces of the puzzle together.
WWL: Consider a storm -- the big, round mass of colors we see swirling on the Weather Channel -- to be the face of a clock divided into four 15-minute quadrants. The 12 to 3 o'clock chunk typically packs the most punch, and the 6 to 9 o'clock chunk is typically the least dangerous. The size of the storm obviously comes into play, too.
CC: OK, so you know the nature of the beast. Now what?
WWL: Wright's team shuts themselves into a "situation room" containing wall-sized monitors displaying a live link to NOAA, TV feeds and communication with the ships. There is ongoing discussion, and here is where decisions are made: delaying (and, less often, canceling) sailings, rescheduling air and hotel for passengers, eliminating and replacing ports of call, and choosing additional programs to be put in place onboard to keep put-out guests happy.
CC: Is keeping guests happy a big challenge?
WWL: Sure, but one of the biggest challenges is retooling itineraries because nearly always, there are several lines scrambling to secure new ports at the same time -- ports that can be generally full anyway as cruising becomes more and more popular. Docking permission is given "first come, first served" -- so there's a lot of pressure for a major line like Royal Caribbean to move quickly.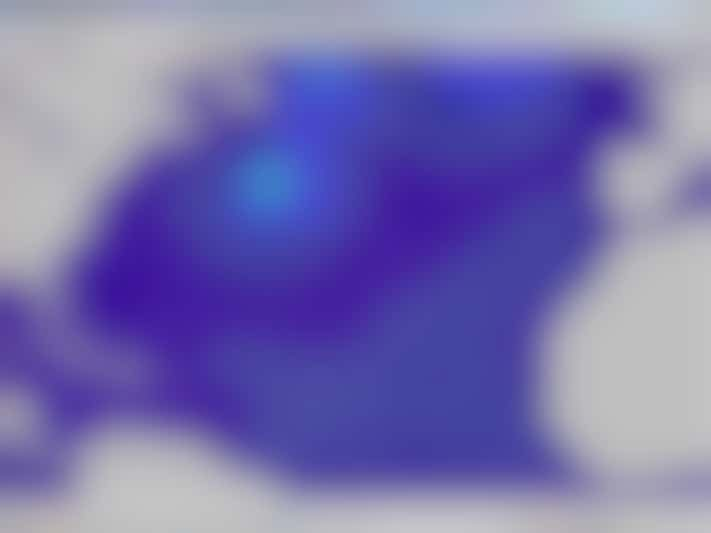 Wright describes one scenario, where he and other officers sit down with a big map of the Caribbean and recent notes from the NOAA. On the opposite end of the spectrum, Royal Caribbean uses software from a company called Ocean Systems Incorporated; onboard subscription services allow them to download storm force maps (left is an image of early August's Hurricane Irene heading northeast).
Then, proposed ship routes can be superimposed over these maps to make sure all vessels are in -- or being sent to -- the safest possible place.
Though these are the main tools, he says that U.S. Navy satellite pictures and pressure charts are also used from time to time to verify predictions -- "really as just a supplement."
CC: Besides the obvious, what other dangers do ships face during storms?
WWL: For one, storm-driven sand can create underwater "shoals" -- essentially an elevation of the bottom of a body of water that can cause ships to run aground. This is why port calls may not resume immediately after a storm; shoreside infrastructures must first be inspected for such damage.
CC: Here's a hot button -- what are passengers entitled to if their trip is altered or otherwise interrupted?
WWL: Not much -- and that goes for most major cruise lines. Royal Caribbean cruise documents clearly state that the line has "the right to cancel, advance, postpone or deviate from any scheduled sailing or port of call without prior notice." And while some lines will occasionally throw passengers a bone in the form of shipboard credits, refunds are nearly impossible (unless, of course, you were prudent enough to pick up travel insurance). However, Royal Caribbean -- again, like most major lines -- will attempt to keep passengers informed of any changes.
CC: And how are they contacted?
WWL: This really depends on the situation. If time permits, passengers may receive updates through their travel agents, or directly from the cruise line by phone (this is why it's important to submit your contact information when booking, or online ahead of time!). However, last-minute decisions can put the kibosh on the whole notion of advance notice. Because of this, Royal Caribbean posts "real time" updates on their Web site for concerned travelers.
CC: Who has the final word?
WWL: "The captain," Wright says, without hesitation. In the extremely unlikely case that a ship runs into trouble, Wright's team would consult with the captain -- but the captain would make the ultimate call. He's trusted completely.