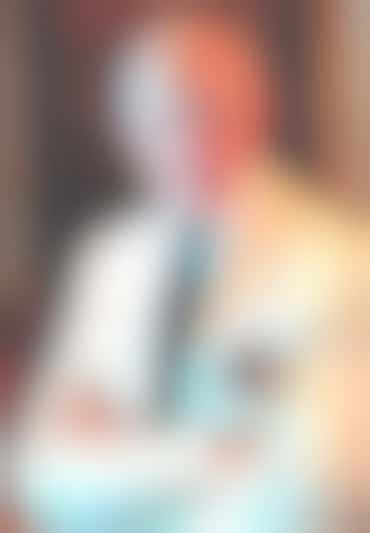 On April 27, 2007, John Maxtone-Graham was awarded the Silver Riband by the Ocean Liner Council of the South Street Seaport Museum. The award recognizes those who have contributed to the preservation and publishing of the history of ocean liners. Der Scutt, president of the museum's Ocean Liner Council, made the presentation at a luncheon in the Mauretania Restaurant onboard Queen Elizabeth 2, while it was docked at the Red Hook Passenger Ship Terminal in Brooklyn, New York.
Maxtone-Graham's newest book, released in 2007, is on the famous SS Normandie.
Cruise Critic correspondent Gregory Straub interviewed John Maxtone-Graham at home on April 24, 2007.
Cruise Critic: John, you are the fifth recipient of the Silver Riband. How does it feel to be honored for your work?
John Maxtone-Graham: I am honored to be included among the select few who have received this award, but I take great pleasure, as well, in the warm reception I receive from my lecture audiences and readers of my books. [The previous recipients were Frank Braynard; Hiyashi Noma, a Japanese maritime artist; Ron Warwick; and Bill Miller.]
CC: Have you ever stopped to count the number of voyages you have taken in your lifetime?
JMG: I keep a journal on each voyage, and I have counted them recently: slightly over 300, counting crossings and cruises that range in duration from one night to long cruises. My record year, I think, was 2005, when I took 16 sea voyages.
CC: Having traveled so often by sea, do any particular voyages stand out as having been particularly noteworthy?
JMG: Maiden voyages are always noteworthy, always exciting. I like to see how passengers adapt to a ship, what the designers have wrought and if a new ship fulfills expectations. I find it interesting that most passengers are not really appreciative of public room decoration.
CC: In your book, "Crossing & Cruising," you draw a distinction between the two types of ocean voyage. Have you a preference between them, and, if so, why?
JMG: Crossings. On ocean crossings there is a feeling that the passenger, crew and ship are going somewhere, not drifting around. That said, cruises are interesting, because I like the arrivals in port, the fresh quality of coming into a new port, particularly in places like Norway and northern Iceland, places that are remote, charming, unspoilt, where there are inhabitants who care about the ships and care about the visitors. I like maiden [first time] calls, especially of a splendid new ship. I recall QM2's maiden voyage and the outpouring of affection for her at her first ports of call. I also like the end of a port day, when the sun is setting and ships leave port together. You get a view of other ships you don't get from a brochure, because you are up high. Every passenger on every leaving ship is a fellow passenger with you. There's a kind of mystical quality of the sunset sail, a serenity in the moment.
CC: Can you think of ways in which ocean travel has changed during your lifetime?
JMG: I remember crossings on Cunard and White Star ships before the Second World War. I was a boy and would get seasick, but stewards and stewardesses then knew how to take care of small boys. They knew how to let them run free and enjoy the ship. As a boy, I was amazed to discover the food was free! There were manned elevators in those days, often war veterans who had been injured. There were also national crews: French Line had French crews; Cunard, British; and so forth. Now, most crews are drawn from throughout the Third World. People say ships were more elegant then, but I don't think so. There was, however, more luggage space in the cabin: a recess for trunks, and lots of drawers and cupboards. There used to be buttons to summon stewards, and there was always someone available in the pantry. Of course, there are now no bath stewards to summon when you want to bathe: It's a dead profession. And, in those days, there was no professional entertainment. Passengers entertained themselves.
CC: In what ways are today's passengers better off than their predecessors?
JMG: They are more comfortable, and there is more to amuse them. Amenities are better: air conditioning, TV, in-cabin music, safes, private bathrooms (sometimes with a tub), mini-bars, twin beds that can be made up into queens (instead of bunks built into the walls), and DVD players.
CC: Are there any ways in which they are worse off?
JMG: I think passengers are over-entertained. Much as I enjoy cabaret -- jugglers, magicians and ventriloquists -- I find production shows over-amplified and often derivative.
CC: What portion of each year do you and your wife, Mary, spend at sea?
JMG: We spend about seven months at sea each year.
CC: A hoary canard is that cruises put on pounds, yet you and Mary stay trim. Have you a secret?
JMG: Simple: First night we tell the commis waiter [bus boy], "No bread or butter," and we'll leave in the middle of the meal; we don't eat dessert. These are helps, but not the whole answer. It's a battle, but I have a clever tailor.
CC: When you travel as a lecturer, how do you separate the time when you are "on stage" from private time?
JMG: The only time we're private is when we're in our cabin. Other times we are employees of the company: We're there to greet passengers, to amuse them. There are rigid rules on all ships not to give out cabin numbers, but I allow the Purser's Office to let people know ours, in case people have questions. We think we have to be accessible.
CC: Has your experience in the theater influenced your lecture style?
JMG: I suppose so.
CC: How?
JMG: Having been a stage manager on Broadway, I believe theatricality is part of being on the lecture circuit. How one dresses, how one carries oneself is part of the performance. Audiences like the total experience of my lectures, all of which stems from theatricality. Michael Farraday wrote about lecturers in 1812: "The lecturer should give the audience full reason to believe that all his powers have been excited for their pleasure and instruction."
CC: Do you often run into passengers you've met on previous voyages?
JMG: Very frequently. What I find astonishing is that six months after I have met people and see them again, they will attend the same lectures. I sometimes think I am like a magician or juggler, who repeats his "trick" until he retires, and sometimes I regret the lack of scholarship as I try to be entertaining, but I continually add refinements to my lectures. People tell me, "We know what you're going to say, but we like to hear you say it."
CC: Do you ever tire of sea travel?
JMG: No, not at all. We love the sea. We love a cabin with a sea view. Lecturers' cabins are low in the ship, close to the water. Our house in the city looks out only on the street or on a small garden. The sweeping views of the sea from our cabin -- and we can sometimes see fish -- are far more expansive. We like the crews we sail with. On a typical sailing, half the ship fits into the show lounge for my lectures. Mary and I call those who greet us onboard the ship, whom we believe to have attended lectures, "members."
CC: The publication of a new John Maxtone-Graham book is always eagerly awaited by your many fans. Have you a new book?
JMG: As a matter of fact, I do, an idea of my wife Mary, about Normandie, my favorite ship. I addressed Normandie in each of my books. Like Titanic, Normandie reaches beyond the ship buff audience, because Normandie is the quintessential ocean liner: beautiful, fast, huge interiors (the like of which have never been duplicated), stunning decor. I devote a chapter to the dining room alone. That room had no windows; weather did not affect the room's look. It was like a temple, but she was curiously unpopular. Year after year, Queen Mary carried more passengers; Normandie never once sold out. It is only in retrospect, after the ship's horrendous end, that buffs have canonized Normandie. The passengers of the Depression era found the luxury overbearing, and the Tourist Class quarters were disappointing.
CC: When is your book due out?
JMG: It's out now.
CC: Where will it be available?
JMG: In your local bookshop, from Amazon.com or from me on one of my lecture cruises.
CC: Have you any other books in mind?
JMG: I have a commitment from a publisher to write a new book about France/Norway. Watch for it.
CC: Is there a ship at sea today that evokes Normandie?
JMG: Many of them try. The words "art deco" are thrown around with abandon. There are certain portions of QM2 that truly are art deco, for example, outside Illuminations [the planetarium/theater]. The patterned carpets, the sculpture could be from the Odeon Theatre. In the past, cruise ships used to promise two things: a big band and art deco. None delivered, save Norway.
CC: How many of your other books are in print?
JMG: "The Only Way to Cross," "Liners to the Sun," "Titanic Survivor," "Cruise Savvy," "Queen Mary 2." Alas, "Crossing & Cruising" is out of print. (Editor's note: savvy shoppers can still find it on Amazon.com, and other Internet and retail outlets that deal in vintage books.)
CC: Your "voice" in your writing is unique in that there is a John Maxtone-Graham style. You have a formal way of writing and use a large vocabulary, yet your books are never pedantic or dull. Your descriptions are so vivid and apt. Can you think of any influences?
JMG: Yes, I can: two Scottish aunts. My Scottish family is very oriented toward story-telling and paper and pencil [parlor] games. Two of my aunts told stories that were funny by times, or gripping. They made you listen. I was fascinated by them as a child. I have tried to learn from them. People often ask me, "What was it like onboard a given ship?" I don't feel people care how many rivets were used, or how many eggs served. They care about what really happens inside that steel hull.
CC: Is there a way for fans to know in which ships you will be lecturing in upcoming months?
JMG: We are having our first group cruise going to the Baltic in September in Celebrity Cruises' Constellation.
CC: Any last thoughts?
JMG: I still remember very well a well-meaning godmother calling a well-meaning mother and asking, "When is John getting a proper job?" Well, it seems I have one, but like many Maxtone-Graham jobs, it's an odd one. In my lectures I think I've recreated an Edwardian style of entertainment for a generation that is used to electronic amusement. I work very hard to keep entertaining the old way, and I try to give audiences at sea more than pap. I hope they learn something and enjoy it at the same time.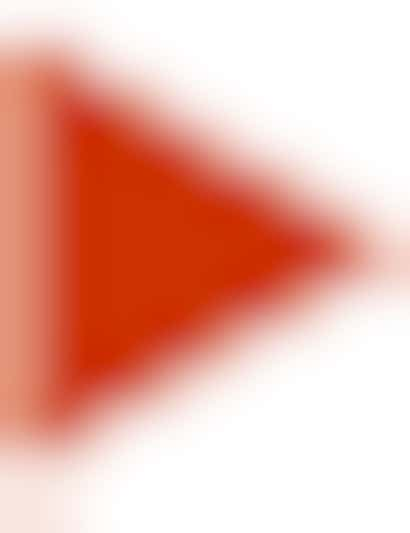 Photo appears courtesy of Ian Maxtone-Graham.