All content was accurate when this story was published in July 2009.
Editor's Note: Cruise lines periodically offer cruises-to-nowhere out of various home ports and these trips, usually one or two nights in length, are terrific for bachelor or bachelorette parties, girlfriend getaways, family reunions and romantic minibreaks. We chronicle our trip on Norwegian Cruise Line's Norwegian Spirit below but for information on which lines are currently offering cruises-to-nowhere, check out Cruise Critic's Find a Cruise.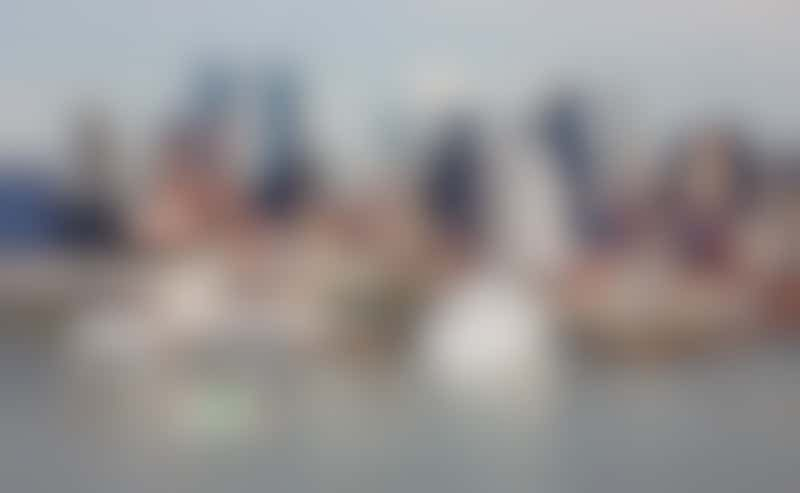 But Norwegian Spirit's recent one-night "cruise to nowhere," which departed from and returned to Manhattan, its seasonal (warm weather) homeport, offered a unique option. The ship occupies a great "location" at the corner of the Hudson River and West 55th Street before moving out onto the Hudson River and into the Atlantic Ocean.
There are marvelous vistas as the ship sails down the river and underneath the Verrazano-Narrows Bridge -- the kind of views you'd never see from a land-bound hotel. And there were definitely more restaurants to try, and entertainment and recreational options in which to partake, then we could find time for in the roughly 18 hours we were onboard (and you're supposed to sleep for some of them…).
Though other cruise lines occasionally sprinkle a random cruise to nowhere (typically one or two nights) into their schedules, Norwegian Cruise Line offers the most options. You can find the occasional sailing on NCL ships -- marketed as "dinner and dance" cruises -- in London, New York, Boston, Miami, Norfolk, Los Angeles and Vancouver. Norwegian Spirit is special, however; this year NCL will offer these weekend getaways from New York every Saturday night in September and October!
One of the reasons NCL schedules so many is that they're veritable money makers. Fares are higher to start. Prices start at $139 -- and that's per person, double occupancy -- for an inside cabin, $179 for a balcony and $229 for a suite. (Here's a tip, though: You won't spend much time there other than changing, sleeping and showering, so plan accordingly!) That's a tad pricier than the per diems for folks who sail on its regular six-night summer cruises to the Bahamas and Florida (from $99 per day). But then again if you're comparing a short onboard getaway to a hotel stay, factor in the extras. So much is included in your fare, from kids' camp to comedy clubs to meals at its restaurants. Even with the add-ons -- in our case, a spa treatment, a meal at Le Bistro (one of the ship's extra-fee restaurants), wine with dinner and a late-night cocktail -- we emerged financially unscathed.
In addition to dining and dancing, the casino is a huge draw on these mini-voyages -- and passengers come to play. One casino staffer told us that he was on the floor from 6 p.m. until 7 a.m. -- yes, 11 hours. Seriously, some gamblers don't even sleep as long as the casino's open (once the ship's gone three miles out into international waters). Heads up: Most cruise ship casinos, contrary to land-based operations, do not offer free drinks (we heard a few complaints from Atlantic City regulars).
Duty-free shops also rake in the cash -- from high-priced emeralds to bargain-basement bottles of Absolut. Bars onboard are also busier than the norm because, and this is the biggest challenge of this type of cruise, the trip is turbo-charged. Everybody wants to mash in as much of the experience of being on Norwegian Spirit as they can in the short time they've got.
Me, too. Who needs to sleep?
Embarkation Information
Boarding officially begins at 1 p.m. though we were told you can arrive earlier (hint: most of the ship services, from the buffet at the Raffles Court to the Roman Spa, open at noon); at 12:45 p.m. we were surprised there wasn't a large queue. However, the line for folks heading out on Carnival Victory, berthed next door and setting sail on a "real" cruise that Saturday, snaked around several alleys of cordons! At Norwegian Spirit's check in, we handed over driver's licenses (no need for a passport on a cruise-to-nowhere) and a credit card ... and were onboard in 10 minutes.
The credit card requirement upon check-in was one little detail that seemed to muck up the process for first-time cruisers though it's really not much different from the way hotels operate. In this case you've paid your fare beforehand but the credit (or debit) card is swiped to handle your incidentals. Sure, cruise ships are typically more inclusive than hotels (meals at most restaurants are part of the fare, as is entertainment) but there are indeed some extras. Plan to shell out for drinks ranging from soda to wine or cocktails. You pay to play at the casino, and the spa of course charges fees for its services. You don't actively need to tip (aside from drinks purchased at bars; there, 15 percent is automatically included) but the line does levy a $10 per person, per night service charge on your onboard account -- that money goes to waiters and cabin stewards and such.
In lieu of offering a credit card, some folks opted to put down a cash deposit and there was a desk handling those transactions in the cruise terminal. The rule on one-nighters is a minimum $100 person -- if you exceed that, the ship's computerized financial system will instruct you to report to the purser's desk to add more cash to your shipboard account. Be prepared.
What to Do First?
Once onboard we were handed a copy of the ship's Freestyle Daily. This one page newsletter, printed on both sides, lists dining times at restaurants including the Bier Garten (for wurst and German brews), Teppanyaki (a Japanese grill), a sailaway barbecue and Cagney's Steakhouse. It offers a rundown on the bars: the top-of-the-ship Galaxy of the Stars, Maharini's Lounge & Nightclub, the Shanghai Bar, Champagne Charlie's and Henry's Pub -- just to name a few. It mentions details about the ship's stores: the Galleria Tax and Duty Free, Colombian Emerald's International (both of which boasted "no duty free limits!"). The Roman spa offered $20 off a traveler's tension massage among other treatments (and stayed open until midnight). Airbrushed tattoos were available on Deck 7 (and there was a line already when we passed by) and a raucous pool party, hosted by the Spirit's resident DJ, was underway; people were dancing everywhere, standing up in the Jacuzzi, hanging from railings on the deck above and grooving to the music on the way-too-tiny dance floor.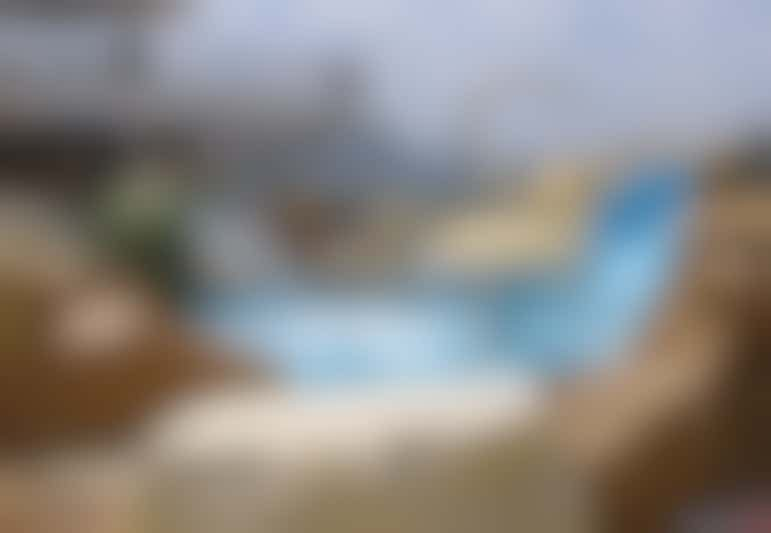 Marquee events included an NCL Broadway revue called "Standing Room Only" and a performance by comedians from noted comedy troupe Second City. Trust me when I say that this lineup is a bit intense for the first day of a cruise -- but since it's virtually our first (and last day) there's no time to waste.
To an extent. Feeling a trifle overwhelmed by all the options presented, my husband and I decided to first go to lunch. So did everyone else onboard; at Raffles Court, the ship's top-deck buffet venue, the sultry temps outside were pretty much mirrored inside with people jammed in every corner. Surprisingly, for all the masses, queues at the food stations were minimal.
However, even though we wanted to have fun and party, we also wanted to relax on our own. We made a pleasant discovery via Spirit's hi-tech restaurant alert system (flat-screen televisions posted outside all venues note which restaurants have wait times, and which don't): Windows, one of the ship's two main dining rooms, was actually open for lunch -- very unusual for any cruise line on an embarkation day.
We were two of less than a dozen patrons sitting down to lunch in the huge room, with its three sides of windows on the aft (back) part of the ship. Because of the way that Spirit was "parked" -- head-in, toward the city -- Windows offered a view of Hudson and the summer sky. Sitting here, with nothing but time on our hands, a glass of wine, delicious fish and chips, a lovely waiter team with wonderful stories to tell from exotic backgrounds -- he from Malaysia, who has worked for NCL for a decade, she from St. Petersburg, relatively close to my husband's own hometown, and a bit homesick -- the languid, cheerful experience was what I most love about days onboard at sea.
After lunch it was time to leap into the fray.
Freestyle Planning
At the bottom of page two on the Freestyle Daily's long list of activities was a line that made me laugh:
"Ok, we know this looks like a schedule (gasp!), but remember, you're free to whatever!"
On most cruise lines, the experience still tends to be a bit structured (assigned dining times, tables and seatmates for dinner, is one significant example). Cruises on NCL's ships are totally different. There are no set seatings at any meal -- on this ship, for instance, there are 10 venues for meals. Windows and the Garden Room are the big, typical ship-style main restaurants; one or the other is open for breakfast and lunch, both for dinner. More casual choices include the Blue Lagoon (burgers, fast wok dishes), the aforementioned Raffles Court buffet, the ship's Bier Garten Grill, outdoors, for typical fast food fare, and a late night casino buffet at Maharaja's Casino. You'll have to take a longer cruise to dine at Trattoria, an Italian eatery; it's never open on embarkation day and so wasn't open to us. Meals at all of these are completely included in your cruise ticket (save for cocktails and such).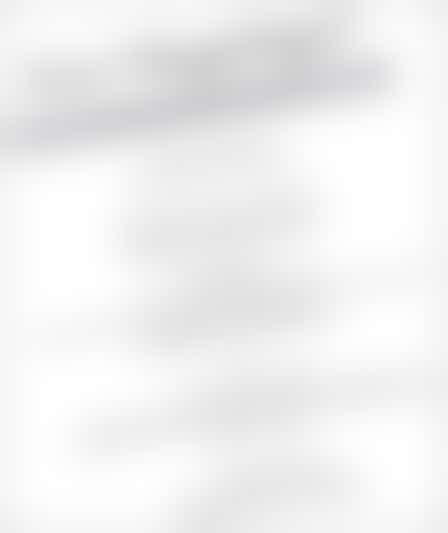 Unlike more traditional cruise lines, which plan their entertainment around their established two dinner seatings, here your best bet is to figure out your game plan -- and make dining arrangements to fit. And if you have your sights set on one of the alternative restaurants, make reservations the minute you get onboard.
The restaurant desk is located in the main lobby, to the right of the purser's desk; there's a big sign, and menus are scattered around to help you decide. When we boarded at 1 p.m. we had no trouble booking Le Bistro (the maitre d' on duty told us that Teppanyaki was typically the first to fill up, and Le Bistro and Cagney's were next) but later in the afternoon, after folks had had lunch, checked out their cabins and enjoyed a little pool time, the line was long. A hint: You can also call down from your cabin. Unique on this cruise: to accommodate as many people as possible most restaurants stayed open until midnight.
Speaking of cabins, the first instinct everyone has after getting onboard is to check out your accommodations (and drop off your overnight bag). Here, in most cases, watertight doors to cabin corridors were firmly shut -- "No entry!" said a note on the door -- until 2 p.m. There was some grumbling about that but it's important to remember that unlike a hotel, in which a certain percentage of guests check in and out every day, all 1,996 from last week's voyage departed this morning and all 1,996 from tonight's sailing were already boarding. The cabin stewards needed the extra hour or two....
Bon Voyage!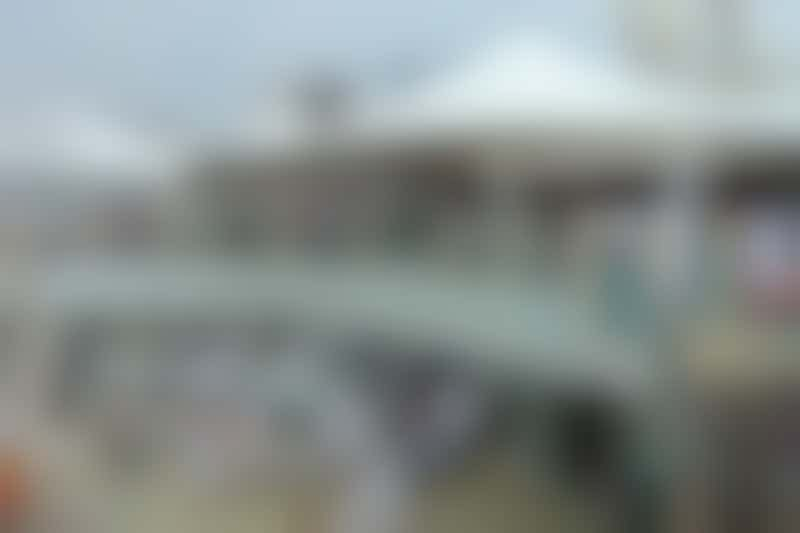 Hint: Cabins on the ship's port, or left side, will face the city skyline as Norwegian Spirit departs while those on starboard, or the right, get the New Jersey shoreline; the latter, however, are entitled to a bonus vista: the Statue of Liberty.
It occurred to me that the Manhattan experience -- despite the fact that it's an island -- is more about the frenzy of the city and its heady appeal than it is about the water that surrounds it. Even as others were admiring the iconic skyscrapers that we passed -- from the Citicorp building to the Chrysler to the Empire State -- I began watching the city's coast line. And it occurred to me how Manhattan actually cuts itself off from the Hudson (and in many ways from the East River that runs along its eastern side).
We saw few parks along the waterfront (much of it was consumed by obviously expensive business or apartment towers, or disintegrating and abandoned warehouses). Where were the cafes? Kayak launches? Kids' playgrounds? Places to stroll, shop, linger? Why weren't there any waterfront museums?
Think of the cities that really have incorporated their waterfront locales into their metropolitan milieu, in the process making them really fun places to visit, especially during spring, summer and fall. We immediately thought of Baltimore, with its Inner Harbor. There's Stockholm, Vancouver, Auckland, Sydney and Hong Kong. San Francisco and San Diego are two others. And if we want to split hairs -- and why not -- Brooklyn, like Manhattan a borough of New York City, makes fantastic use of its shorelines, with everything from parks to a baseball stadium to draw you out.
Upstairs, on the open pool decks, we can hear the crowd -- these short cruises are a great excuse for celebrating something, anything -- getting rowdy. As we made our way toward the great narrows of Verrazano and the pilot boat pulled up to Spirit's side to pick up the pilot, a gaggle of women were screaming "I! Love! New! York!" with voices rising on each word until "York!" came out as a screech. Passengers on the Staten Island Ferry, in its trademark orange that's as gaudy as a pumpkin, waved feverishly and we all saluted in return. Honestly, there were so many people lining port-side open decks that I wouldn't have been surprised to feel Norwegian Spirit lean sideways.
And then, once we passed underneath the bridge and headed for the open ocean, the mood onboard settled down. The ship must travel at least three nautical miles before the sea is considered "international waters" and casinos and duty free shops are allowed to open. In this case, the site of the pilot climbing off the slow-moving Norwegian Spirit and onto the Ambrose pilot boat meant the coast was clear.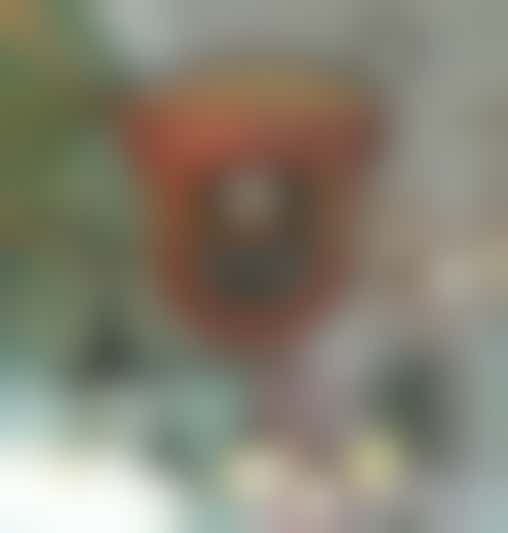 One of my favorite cruise indulgences is spa treatments. On Norwegian Spirit, the Roman Spa and the adjacent Oscar's Salon offered a range of options, from a postcard-sized thalassotherapy pool, and locker rooms with steam and sauna to pedicure stations and treatment rooms. There was no problem at all in nabbing a pedicure treatment right after sailaway (though the place, which was open until midnight, got pretty booked up later on in the evening). Prepare for sticker shock; prices definitely are higher than most land-based spas -- my Pedicure Plus, for $55, was basically a mediocre version of a basic treatment (Pedicure Minus?).
A seaweed massage ($228 for two hours), a hot stones treatment ($150 for 50 minutes) and "gentle touch tooth whitening" ($199 for 40 minutes), were other options.
The Big Night
At 7 p.m. Le Bistro was packed with -- and this surprised me at first -- several large round tables full of women of, ahem, a certain age. They were chatting with such enthusiasm, and laughing with such joy, that it's obvious they're a gaggle of gal pals who took a rare girlfriends' getaway. Otherwise, Le Bistro, the ship's French-influenced restaurant, was occupied by a lot of others like us: couples on a romantic getaway. And this is the restaurant for it ... it's cozy and small and tucked along one side of the promenade, with floor-to-ceiling windows from which you could see long haul planes taking off at JFK (a highlight, to be sure, for my aviation-obsessed husband).
There are two menus; one's regular with bistro-like fare (do not miss the goat cheese tart!) and the other is a tasting menu. The latter is a lovely four-course set menu (minimum of two), starting with foie gras, followed by French onion soup, then chateaubriand or lamb rack, and finally ... a chocolate souffle. The delicious dinner, coupled with a sense of no urgency whatsoever other than to watch the sea slip by as we motored out to the horizon, is the very essence of romance.
NCL has a partnership with Second City -- the venerable comedy troupe that spawned mega stars like Dan Aykroyd, Tina Fey and Martin Short -- and tonight's Second City Scriptless seemed like a good excuse for a laugh. The show is held in the ship's fantastic secondary lounge, Galaxy of the Stars (it's got the most amazing replica of an old ship's bridge -- and you can sit inside it and order a drink), and featured comedians riffing off stories told by passengers in the audience. How you make that dry and lifeless I do not know but my first experience with Second City was pretty mediocre.
After it ended we got up to leave -- and Pryme Tyme, a guy and a gal, sang old pop tunes, blues and soul so beautifully we sat right back down again. We stayed through their entire set.
There was one "can't miss" on our agenda and that was a visit to the ship's Maharini's Nightclub. It was getting late and I was feeling it, but this exotic, mystical bar, complete with Balinese beds and a funky decor scheme, is located all the way forward. You pass through the casino -- it was jumping and by this time, dinner having been long forgotten, there were lines of folks at the casino buffet -- to enter the nightclub, which is completely serene despite its proximity. The vibe is hip, the ambience absolutely comfortable.
Alas, when the Balinese beds started to look too tempting, we headed back to our own cabin. On the way back, we overheard one bachelorette, still wearing a faux veil, say to her posse, "I can't believe there's no agenda" as they wandered past us into Shanghai Joe's (no doubt lured by its private karaoke rooms, a throwback to the Asian cruise travelers the ship was originally built to serve). Indeed.
Final Thoughts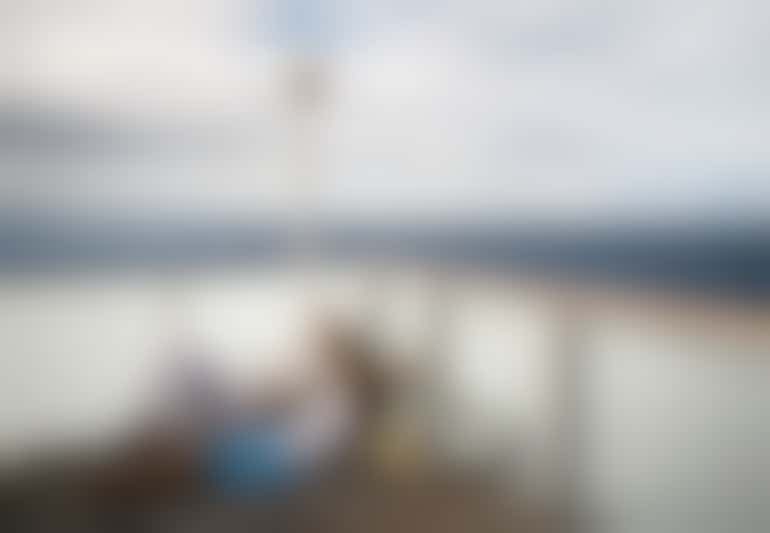 But the ambience of the sea with its wide open skies and soft salty breezes definitely trumped anything Manhattan had to offer on our summer weekend getaway.
In hindsight, a handful of observations: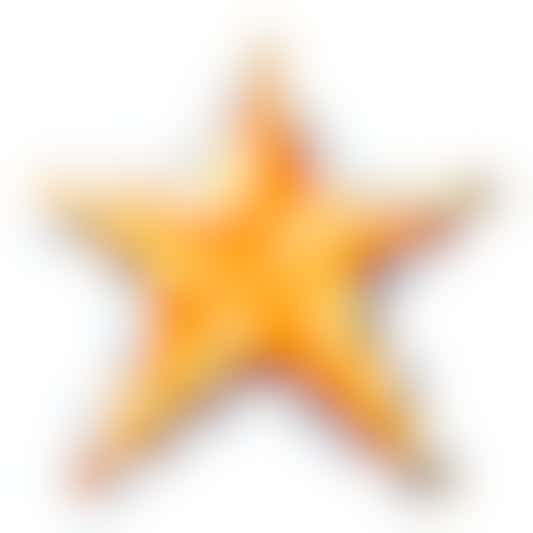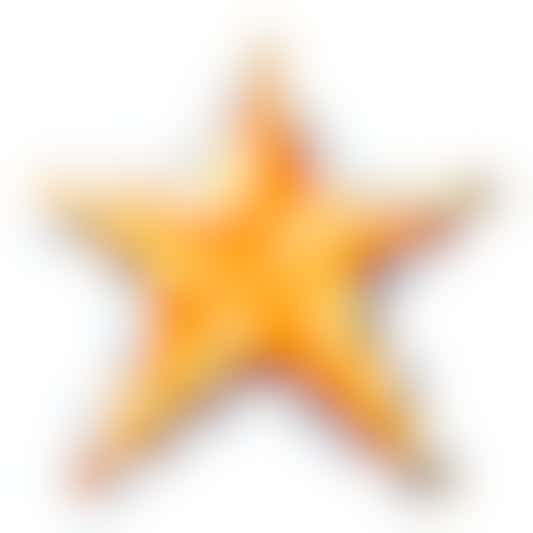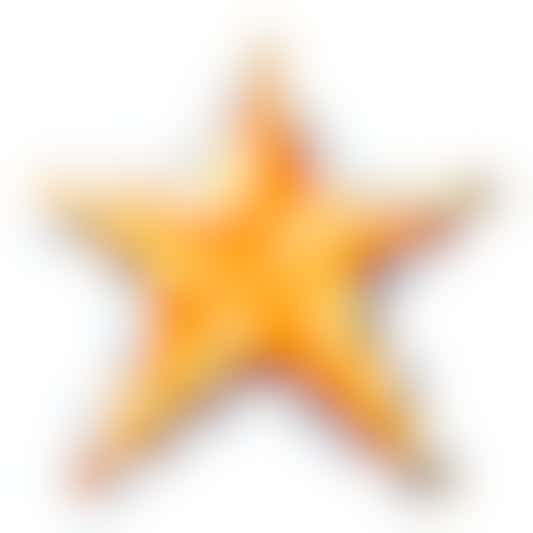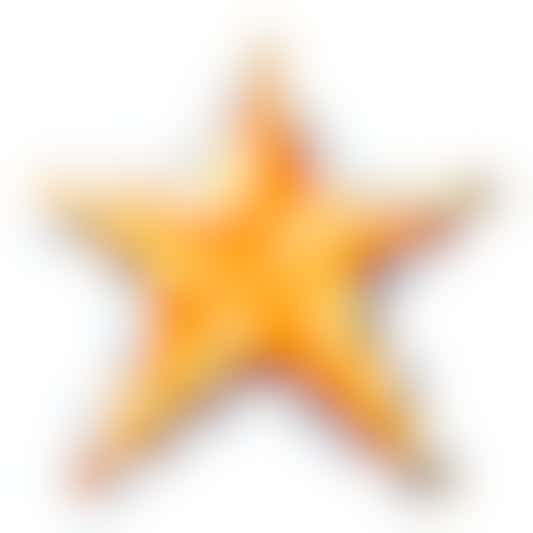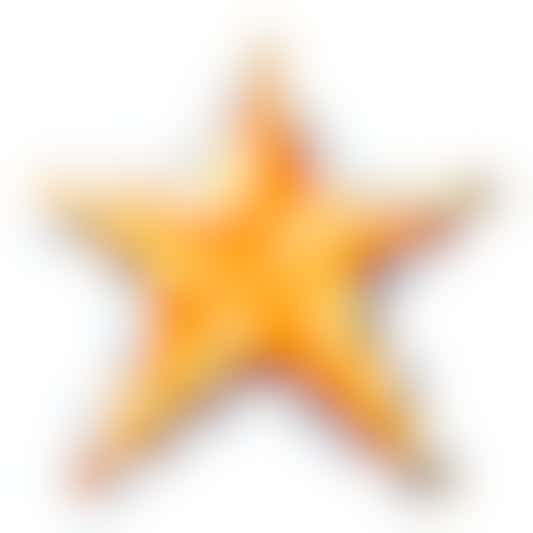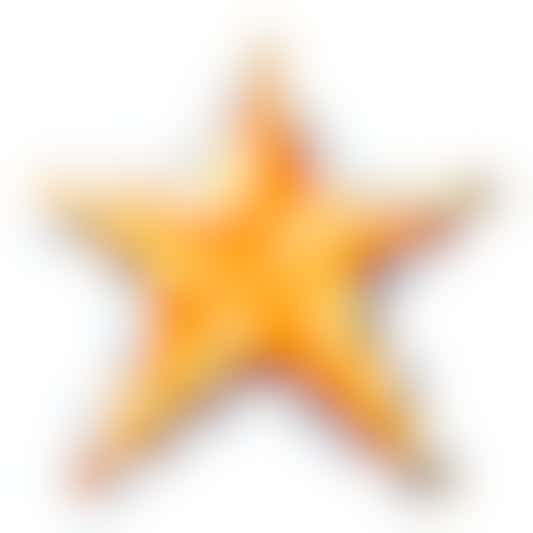 --Images of Buccaneers Wet and Wild pool, top deck at sailaway and Henry's Pub appear courtesy of Teijo Niemela. All other photos appear courtesy of NCL.